The internal specs are a bit light, but much of that is masked by the physical form of the laptop. If you're okay not having a battery-murdering processor or a super-high capacity hard drive, this is worth a look. If design doesn't really matter to you, and you need horsepower—look elsewhere. After all, this thing was made to conquer spreadsheets and presentations; not space aliens or epic quests.
Design
High polish, inside and out
Though Windows laptops typically eschew high design for the best specs, Samsung has taken a page out of Apple's (Mac) book and given their ATIV Book some extra polish. Built with a metal chassis and designed to cram everything you need in a tight space, this laptop has a lot of goodies in an attractive yet durable package.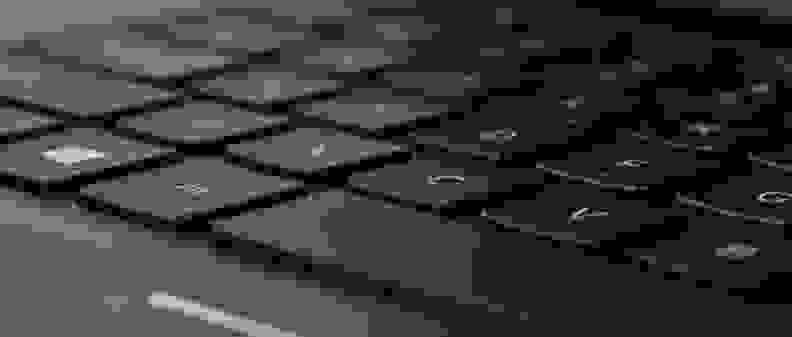 Laptops that have a 15.6" screen like the ATIV Book 9 aren't generally very portable, but this one is a bit of an exception. Because it's only 14.74 x 9.84 inches and only 0.63 inches thick, this computer is a little more forgiving with messenger bags. Don't let that svelte package fool you though—the ATIV Book 9 is pretty hefty, weighing in at 4.4 pounds.
Like most heavy laptops, there's definitely a reward for dealing with that extra heft. Though the computer only has an Intel Core i5 backed up by 8GB of RAM, that's far more than enough for most office professionals. On the plus side, a 128GB solid-state drive means you can start up and shut down almost as fast as you'd normally put a computer to sleep, and read/write speeds are lightning fast. The computer also boasts a 1080p capacitive touchscreen, though you'll rarely use the touch interface unless you really like the Metro interface of Windows 8.
Though the computer only has an Intel Core i5 backed up by 8GB of RAM, that's far more than enough for most office professionals.
The sides of the laptop bear the lion's share of ports and card slots, but not all of them can be immediately seen. Two USB 3.0 ports and one USB 2.0 port offer you the ability to use peripherals with high-speed data transmission, along with a gigabit ethernet port. If you're prone to deliver killer presentations, an HDMI port has you covered.
Photographers might initially be hesitant about the ATIV Book 9, given that you can't see the SD card slot. It's tucked away behind a door that's flush with the chassis—so there's a little bit less sticking out when you transfer photos. It's a small touch, but an appreciated one—it fits with the computer's design ethos, right down to the lack of enormous heatsinks or fans. Everything is minimalist, but adequate.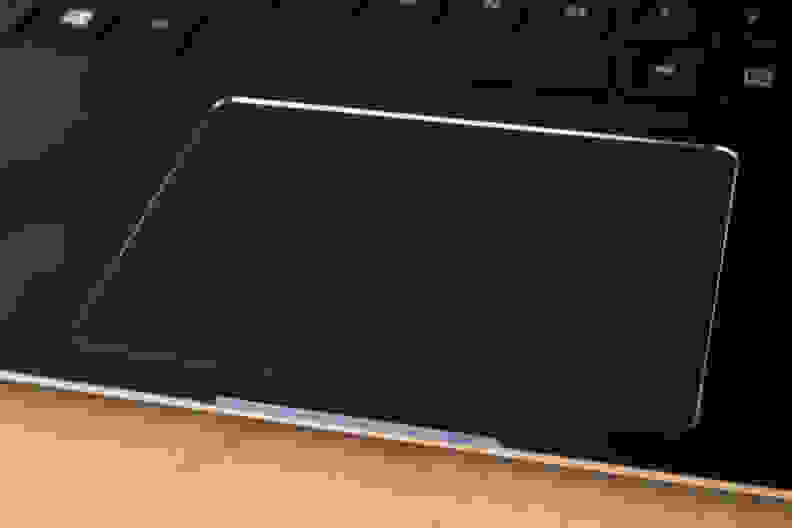 Finally, there's very little clutter on the smallish drive. Thankfully, there isn't much in the way of crapware clogging up the computer if you buy direct from Samsung, so you won't have to spend hours getting rid of useless antivirus software or trials. For a computer this expensive, this is to be expected.
In Use
No rough edges—but maybe it's a little too shiny
All the intelligently designed features in the world don't mean much if they aren't at least good to use. Thankfully though, this computer is able to balance its strengths and weaknesses to provide for a thoroughly adequate machine. It's not going to let you play the latest games (no discrete graphics card), nor is it going to be a video editor's best friend (lackluster processor), but for basic tasks it's a hard worker.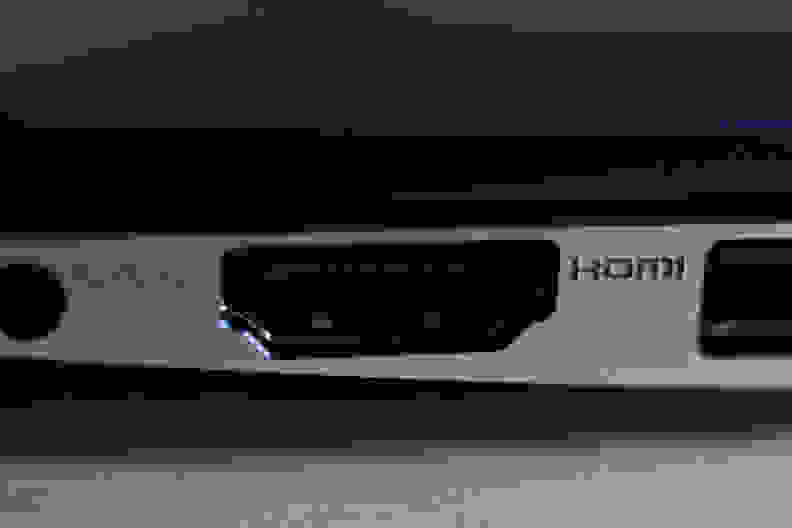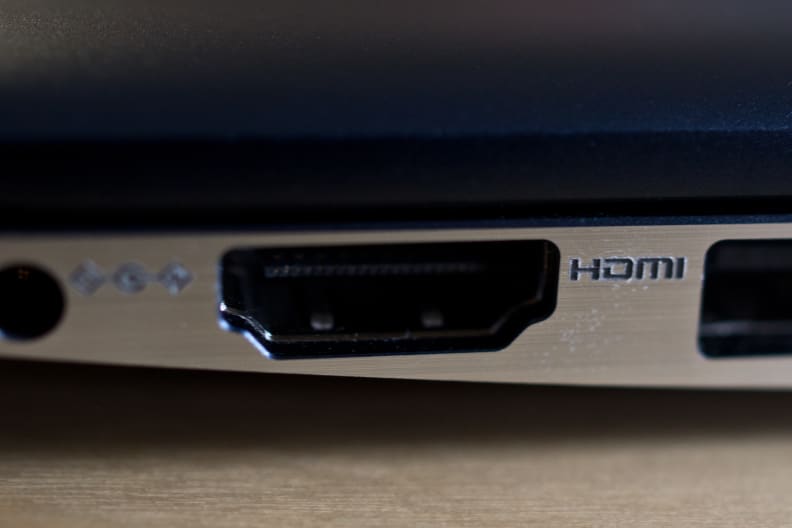 Using the ATIV Book 9 is very pleasant if you're not asking too much of it. The keyboard is responsive, ports are logically placed so peripherals don't get in the way, and the laptop's camera is perfectly situated for video chats/WebEx meetings. Even in extended use, the laptop doesn't heat up to extreme temperatures, so your lap is safe. Through and through, it's a decent workstation—and everything about it seems to be purpose-built for that goal.
For all its polish, there are some obvious shortcomings. First up is the cost—it's quite expensive for a computer that has a lower-end processor. A Core i5 will be a bit better for battery life, but you're not going to be getting top-of-the-line performance out of this thing.
In the world of "retina" screens, mere HD displays can seem a little tough to get excited about. It's true that this screen is fairly pedestrian at this point, but we're at a point where LCDs in laptops are about as good as they get. The ATIV Book 9's screen looks great, even if the specsheet isn't all that impressive. Really, the biggest frustration with using this laptop during the day or in-flight is the reflectivity. It's understandable that capacitive touchscreens are often terrible when it comes to dispelling glare, but this laptop has extreme issues in this regard.
Performance
Office ultrabooks rarely inspire excitement
I've mentioned a few times now, but this is the computer you get for a moderate workload, and little else. If you manage your expectations a bit, this is a well-equipped workstation—the ultrabook has extremely good read/write speeds with its solid state drive. Because it uses a big battery and a somewhat underpowered processor, we were able to drain the power in a minute under 5 hours. Keep in mind, we absolutely abuse that poor little power cell in our tests, so that result is quite good in comparison to other models.
Samsung's ultrabook has extremely good read/write speeds with its solid state drive.
Putting the computer under heavy load, it's remarkable just how average it is. It chugs through basic tasks like a champ, but when it comes time for some really extreme processes, it chokes and sputters. That's not terribly surprising, and not too bad, all things considered. Unless you're going to be doing a bunch of video editing or 3D modeling, you're probably not going to notice much going wrong.
If you take a break from spreadsheets and documents, the screen is good enough to display a decent picture on its 1080p LCD. There are a few gamma problems, and the contrast is low, but that's normal for a laptop. To be frank, few laptops have black levels that blow the ATIV Book 9's 0.28cd/m2 out the water, and a contrast ratio of 1082:1 certainly isn't the worst we've ever tested. Additionally, pixel density is adequate for a laptop at 145 PPI—though it's not quite "retina," higher-res screens typically aren't accessible at this price.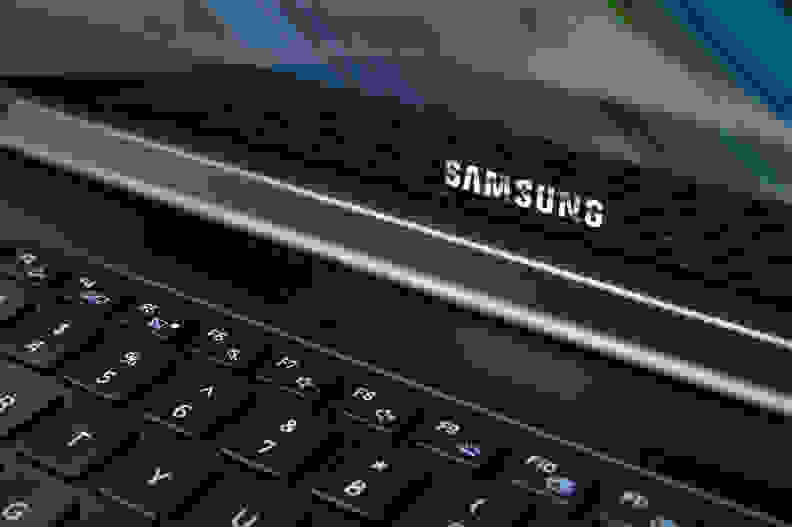 Be sure to take steps to block reflections, because that touchscreen is insanely reflective. Since it flings 10.2% of light shone on the screen back at your eyes, you may find yourself cranking the screen brightness to full to overpower office lights or ambient light. Consequently, battery life takes a hit in normal use.
Conclusion
Portable professional workstation
If you're looking at this computer in your shopping cart, you've picked a reliable companion. It may not have the most juiced-up processor, nor does it have a "retina" screen, but it'll accomplish everything you ask of it.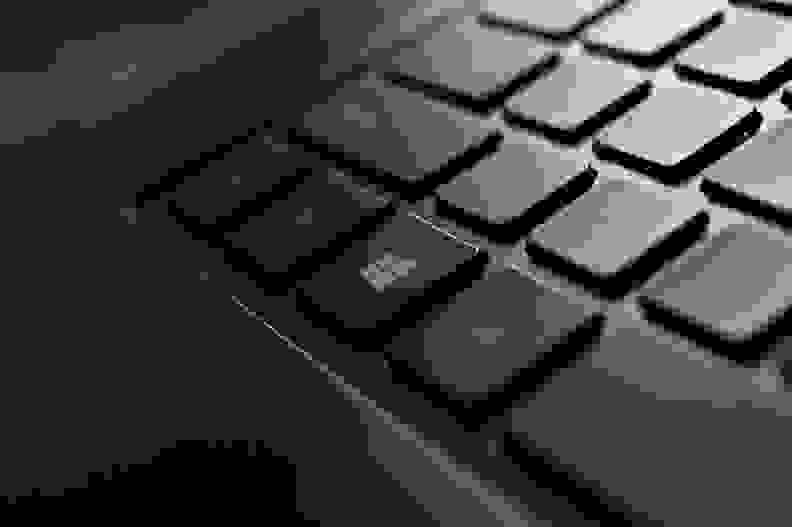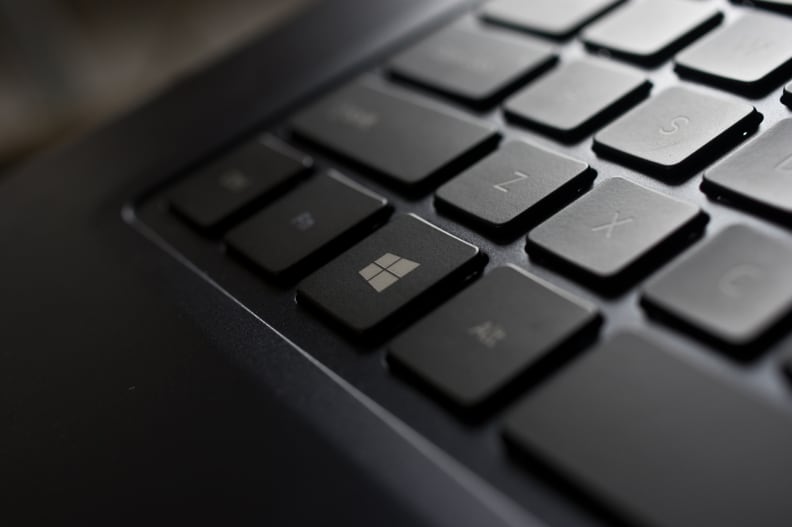 Perhaps the best thing about this computer is its overall design. Much like the MacBook Air, this laptop crams a considerable amount of computer into a small space—all the while making sure its exterior is similarly well-polished. This is definitely a computer that'll turn heads in the board room, and looks every bit as premium as it costs.
However, it's not exactly a top-of-the-line model, and most options out there have more to offer for less money. To wit, the Microsoft Surface Pro 3 can give you the exact same specs in a hybrid model for $400 less, the Lenovo Yoga 2 Pro offers top-of-the-line hardware (and a HiDPI screen) for $200 less, and the 13-inch MacBook Air with better specs (and battery life) is also $200 less than the ATIV Book 9 2014 Edition.
The fact of the matter is you're paying more for the polish of the product, and not merely the sum of its parts. If design quality is at the top of your list in shopping for a new PC, the Samsung Book 9 series is a great place to start. This particular i5 version is a little heavier than we'd like and doesn't have top-tier performance, but it's a sharp as a well-tailored suit, with a price to match.
Meet the tester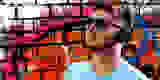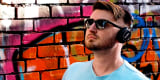 Chris Thomas
Staff Writer, Imaging
@cthomas8888
A seasoned writer and professional photographer, Chris reviews cameras, headphones, smartphones, laptops, and lenses. Educated in Political Science and Linguistics, Chris can often be found building a robot army, snowboarding, or getting ink.
Checking our work.
Our team is here for one purpose: to help you buy the best stuff and love what you own. Our writers, editors, and lab technicians obsess over the products we cover to make sure you're confident and satisfied. Have a different opinion about something we recommend? Email us and we'll compare notes.
Shoot us an email