While Sony's Flip line of hybrids has been around since last year, the 11.6-inch size is new. This diminutive package includes Intel's latest low-powered, quad-core processor, 4GB of RAM, a 128GB solid-state drive, and a 1080p touchscreen display, all running on Windows 8.1.
The Flip 11a would boast totally standard ultrabook specs, if not for its low-powered processor. This disappointing offering from Intel may be a cost-effective solution, but it taxes the 11a big points in the graphics and battery departments. If working on the go is something you need in your next laptop, look elsewhere.
Transforms from a slender laptop to a thick tablet right before your eyes
The Flip line of hybrids got its start last year, and Sony has carried it over into 2014 with this 11.6-inch model. If you've seen any of these laptops before, then you'll know what to expect with the 11a. If not, your eyes are in for a treat.
The cover of the Flip 11a is made of a smooth metal reminiscent of Microsoft's Surface Pro. There is a slit in the middle, which is actually a hinge for "flipping" this laptop into a tablet—more on that later. When closed, the Flip 11a looks quite elegant.
It's worth noting that the metal used on the cover gets extremely cold. When we received this laptop in frigid New England temperatures, it remained icy cool for a long period of time. Even better: When running games and other taxing software, the Flip 11a doesn't get too hot.
Upon cracking the Flip open, you'll find a little chiclet keyboard and a smaller-than-normal touchpad. I expect keyboards and touchpads to be less comfortable on small laptops, and that is indeed the case with the 11a. Rather than submit users to cramped key spacing, Sony just made the keys smaller. It took some time for my fingers to get used to them, although I never felt totally comfortable typing. At least the keys have adequate travel when pressed, which makes a huge difference on a laptop keyboard.
The touchpad isn't the worst I've used, but it leaves a lot to be desired. Sony doesn't offer any software to customize gestures, so you're stuck using inverted scrolling, but the surface does feel accurate to the touch. A press of the touchpad makes the laptop's base bend slightly—needless to say, the whole of the Flip 11a isn't made from the same high-quality metal that the cover is.
The power cable fell out way too many times during testing.
The right side of the laptop is home to most of its various ports: two USB 3.0 slots, an HDMI output, a headphone jack, and the power button. I don't normally talk about a laptop's power button, but the Flip's is tiny and in a very awkward place. Even when the Flip is in tablet mode, the power button is still hard to press because of its size.
The Flip's left side contains two things: an SD card reader and the power input. I have no qualms with the card reader, but plugging the power cable into the Flip is frustrating. Sony uses a tiny little nub that supplies power to the laptop, but the input is so short that it falls out way too easily. I'm a terrible person to be around when frustrated, and the Flip's power cable came out way too many times to count during testing. I was not a happy camper.
Lest we forget, the Vaio Flip 11a doubles as a tablet. Most hybrids have a gimmick for transforming the laptop into a tablet, and the Flip's is a pretty good one. Flick the lock located above the keyboard to "release" the screen, and then pull it towards you. The Flip will bend at the hinge on the cover and magically become... a rather thick tablet.
Look, hybrids don't tend to capture the slender profile of a dedicated tablet like the iPad, but the Flip is particularly awkward. The back corner reaches a thickness of about one inch, which is way too thick for any tablet. That doesn't mean the Flip 11a isn't usable in this mode—it totally is, especially with a gorgeous 1080p screen and precise touch controls. But it isn't ideal, because the Flip just can't provide the same level of comfort as slimmer tablets.
The Flip 11a does come with the excellent Vaio Active Pen. We last saw this stylus on the Sony Vaio Duo, and were impressed with its intuitiveness. Whether drawing, editing, or even copying and pasting text, Sony's stylus is a fun and fluid way to use the Flip.
New processor, old results
The main difference between the 11.6-inch Flip and older models—besides size—is the processor used. Where other Flip models come with either an i3, i5, or i7 Intel processor, the 11a comes with an Intel Pentium N3520 processor. The i-series processors from Intel are its flagship products, while this new Pentium processor is a low-powered, low-cost solution.
In other words, the Flip 11a doesn't pack nearly as much horsepower as the larger models.
The Flip 11a doesn't pack nearly as much horsepower as the larger models.
The little Flip is no slouch, though. Running processor-heavy tasks in programs like Excel and Photoshop is possible, and with acceptable results, too. Our Photoshop test, for example, involves applying complex filters to an image. The Flip 11a finished this test in half the time that the Toshiba Satellite Click took, and only five seconds longer than the HP Spectre 13. Coincidentally, Sony's hybrid is competitively priced against those computers—the Toshiba Click is $599, while HP's Spectre is $999.
With similar processing scores to the HP Spectre 13, you'd think the Vaio Flip 11a would be a steal at only $799. Unfortunately, Sony's hybrid completely drops the ball with graphics processing. Ultrabooks aren't meant to run serious games, but the Flip 11a's performance in this area is sad. Running a game like Portal 2 on low settings is playable, but still not that fluid. Most ultrabooks, like HP's Spectre, can blaze through Portal 2 on low settings.
Perhaps the most disappointing aspect of the Flip 11a is its battery life, which is about 5 hours. Computers using Intel's fourth-gen processors—the i-series mentioned above—typically get at least 7 hours of battery life because the processor manages power efficiently. The Pentium processor in this Sony doesn't, and as a result, gets you less raw power and less battery life. This is a huge setback—you want enough battery life to get you through a work/school day on a device as portable as the 11a.
The most disappointing aspect of the Flip 11a is its battery life.
At least everyday tasks aren't a problem on this Sony. I ran five YouTube videos simultaneously without a hitch, and like I said earlier, the Flip 11a doesn't get too hot. As a media player, the 11a would be a raging success—if not for the poor battery life.
And in case you want to use the 5GHz WiFi spectrum, you're out of luck here. The Flip 11a only supports the 2.4GHz spectrum, which is what most people use. If you want to make use of the less-used (and often-times faster) 5GHz spectrum, look no further than the larger Flip models—they all offer this.
Free Photoshop makes the world a better place.
Sony ships the Flip 11a without many pre-installed programs, but some of what's offered is typical bloatware.
First up is Media Go, a media player for movies, music, podcasts, and photos. It also transfers these files between Sony devices like a PS3 or PS4. The interface is very barebones, although fans of media players like VLC might like that. Media Go may have an awful name, but it's decent software.
While Media Go can play all your music files, the 11a also has another proprietary music player called Music by Sony. This player sorts your music by song title, album, artist, and playlist. It's nothing you haven't seen before—Xbox Music, which comes on every Windows 8 computer, has way more features (like the ability to stream songs you don't own). Use that instead.
Vaio Care is software that diagnoses problems with your laptop and keeps it up to date. This Sony app checks for the latest drivers and Windows updates in one location—I definitely recommend using this if you own a Sony Vaio laptop. It's just convenient.
Getting Photoshop Elements for free is a treat and adds some serious value to the Flip 11a.
If you're looking for the latest headlines, Sony offers Socialife, a news aggregator. You can choose to receive news from a list of popular sites, as well as from your social media feeds. Socialife doesn't allow you to add in websites that aren't listed, though, and there aren't that many to choose from.
Last, and most certainly not least, is the inclusion of Photoshop Elements 12. Elements is a more toned-down version of full Photoshop, but it's still a powerful photo-editing tool. Getting this $99 program for free is a treat, and adds some serious value to the Flip 11a.
Design alone can't save Sony's little hybrid.
Sony's Flip 11a is a charming little laptop. It offers good everyday performance, a fantastic screen, and an alluring design, but for $799, I expected a bit more—like great battery life.
Battery life is a huge deal for hybrid computers, especially when using them as tablets. Think about it: If you're using a tablet, chances are you don't have it plugged in. With about 5 hours until its juice runs out, the Flip 11a won't last all day. If you rely on this device for work or school, you'll constantly need an outlet. No thanks.
For only $200 more, you can take advantage of better battery life, a more comfortable keyboard, and improved graphics performance. No, I'm not talking about an upgraded model—I'm referring to the HP Spectre 13. While not my favorite laptop ever, it's a true ultrabook for a hair under a grand. Unless you don't care about battery life—or you're intent on buying a hybrid device—I'd give that HP a closer look before jumping at this Sony Flip.
Meet the tester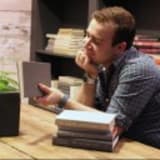 Josh Fields
Staff Writer
@reviewedtech
An enthusiast of all things tech, Josh is one of Reviewed.com's resident television experts. When he's not looking at bright TV screens in a dark room, he's probably reviewing a laptop or finding a new snack at 7-11.
Checking our work.
We use standardized and scientific testing methods to scrutinize every product and provide you with objectively accurate results. If you've found different results in your own research, email us and we'll compare notes. If it looks substantial, we'll gladly re-test a product to try and reproduce these results. After all, peer reviews are a critical part of any scientific process.
Shoot us an email