It's taken quite a while, but Valve's much-discussed Steam Controller is finally headed to gamers' PCs, with an expected arrival date of late November this year. But we didn't have to wait that long to give it a go. At PAX East 2015, we were able to take it for an early test drive.
Using a couple Steam Controllers paired with Alienware's upcoming Steam Machine, fellow Reviewed.com writer Nick Schmiedicker and I faced each other in an impromptu deathmatch. If you're looking for a TL;DR takeaway, it's this: The Steam Controller isn't like anything else on the market, but while it works hard to appeal to PC gamers, console enthusiasts will have a tougher time adapting to its unique input methods.
Design & Ergonomics
More hidden gems than a Zelda game
Where most game controllers settle for a time-tested design, Valve's controller takes a unique approach.
With regard to the overall shape, its most apparent in the two grip arms. Where a traditional controller (like, say, the Xbox One's) has arms that curve down, the Steam Controller's grips curve up. That way, your thumbs can more easily hit every part of the control surface.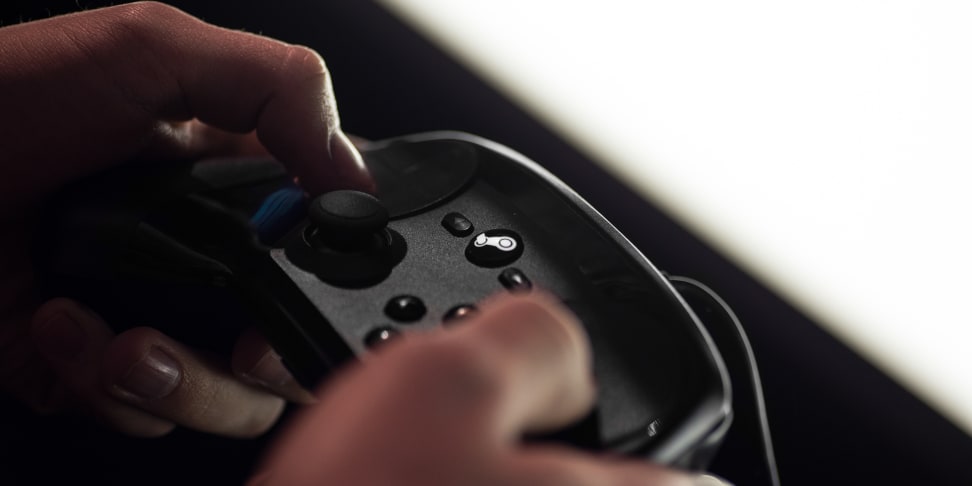 It's a smart change, especially when you consider that your thumbs can move in an arc when fully extended, with the fulcrum at the base of your hand. Other controllers don't recognize this truth, which has led many competitive gamers to adopt an unnatural, claw-like grip. With the Steam Controller, they won't have to.
The controller itself feels substantial and refined. It has a nice heft, and the girth to hold onto in the heat of a deathmatch. This is aided in no small part by the rechargeable AA batteries hidden inside each arm of the controller. Not only do they help give the controller a bit of gravitas, but they also enable wireless gaming.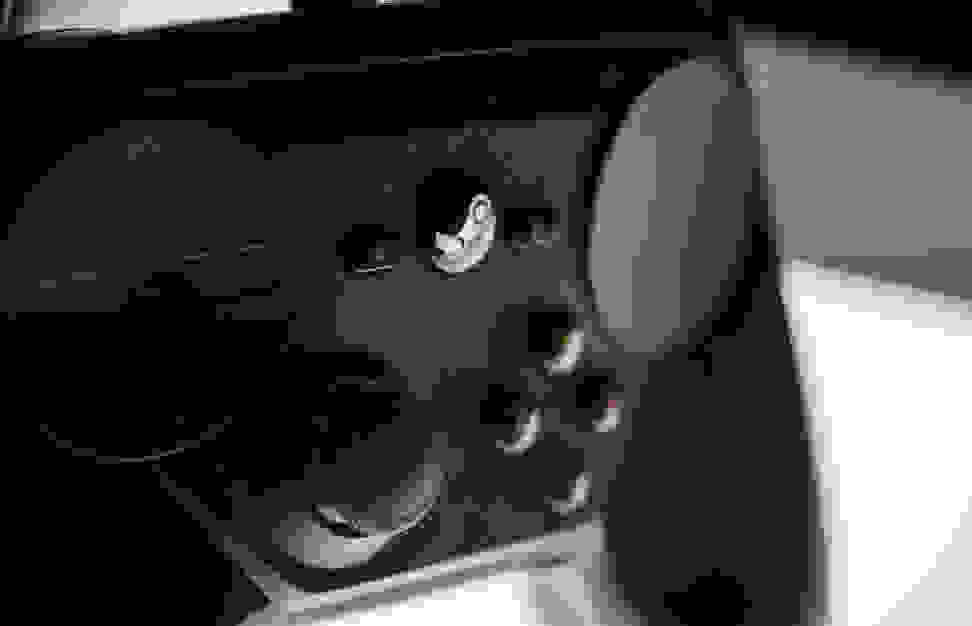 But don't worry, you don't have to use it wirelessly. If you'd prefer a wired connection you can simply plug in the USB charging cable, which disables the wireless connection.
Control Layout
Unique, to be sure
The front face of the controller is home to its most iconic feature: dual haptic-feedback touchpads. The pad on the left is grooved to indicate its intended use as a directional pad, while the right-hand pad emulates a laptop touchpad (an extremely responsive one).
According to reps from Alienware and Valve, these pads are meant to appeal to the sort of PC gamers that OEMs are targeting with the upcoming Steam Machines. Each pad has concentric rings underneath the roughly textured coating, allowing for more exact, twitchy input. That's especially important in first-person shooters and SmashTV-like "bullet hell" games.
If you want super-granular control over the controller's behavior, here's some good news: You can adjust settings like vibration strength and input sensitivity to your heart's content. Valve has made sure you can customize the Steam Controller just as you would a keyboard in any game.
It's possible that you'll find the controller awkward to use at first—I certainly did.
It's possible that you'll find the controller awkward to use at first—I certainly did. That's mostly because while it looks similar to older controllers at first glance, it's entirely different in use. Your brain just needs a little re-training to catch up. I felt much like I do every time I jump into a car with an automatic transmission, stomping on a nonexistent clutch.
If you're used to depending on a right analog stick, chances are you'll have lots of trouble with the Steam Controller's pads. There's still one analog stick on the left, just where it would sit on a PS4 controller. It has a nice resistance, loose enough that you won't miss any inputs but with enough pushback that it doesn't feel cheap.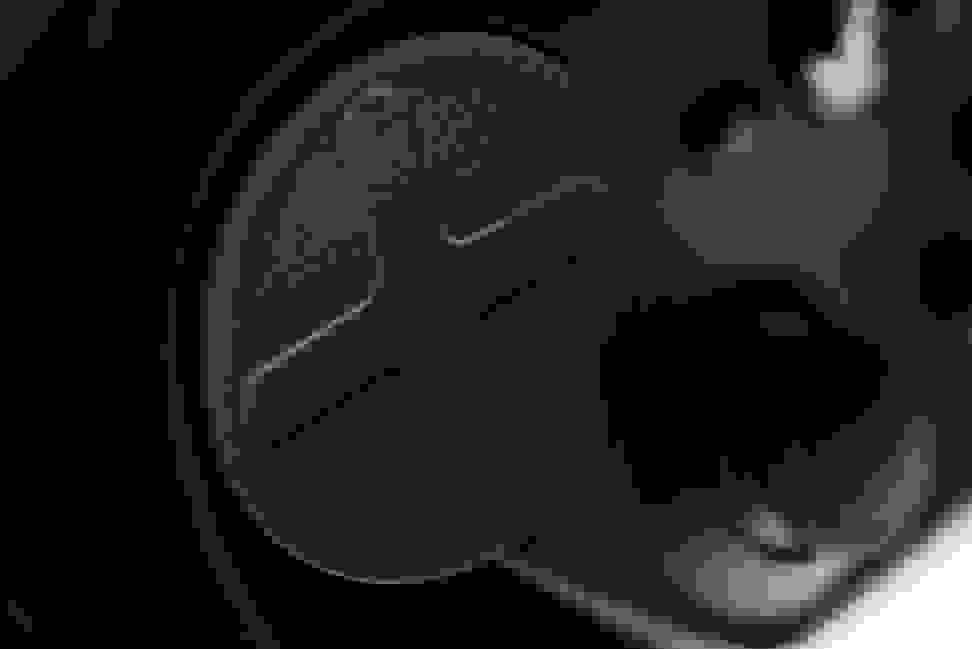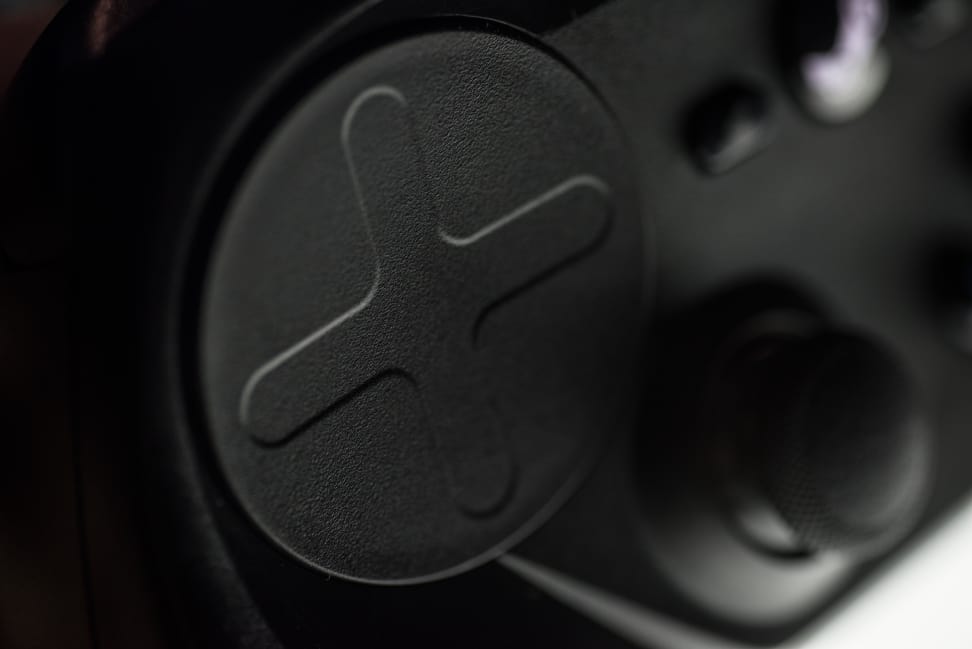 On the top of the controller, flanking the USB port, are two pairs of dual-stage shoulder buttons. Each has a textured coating that's a little smoother than the control pads, but rough enough to provide plenty of fingertip grip.
The battery door adds even more input methods. It has two protruding wings that can be used as individual trigger buttons, positioned where your ring and pinky fingers will hit them. As with the touchpads, you can configure just about any button on the controller to suit your taste (depending on the game, of course).
Conclusion
Excelsior!
For an avid gamer with an unhealthy addiction to Steam games, this controller is a no-brainer. Even if you generally prefer keyboard/mouse input, some games simply play better with a controller, and the Steam Controller means you'll no longer have to rely on third-party solutions or an aging Xbox USB gamepad.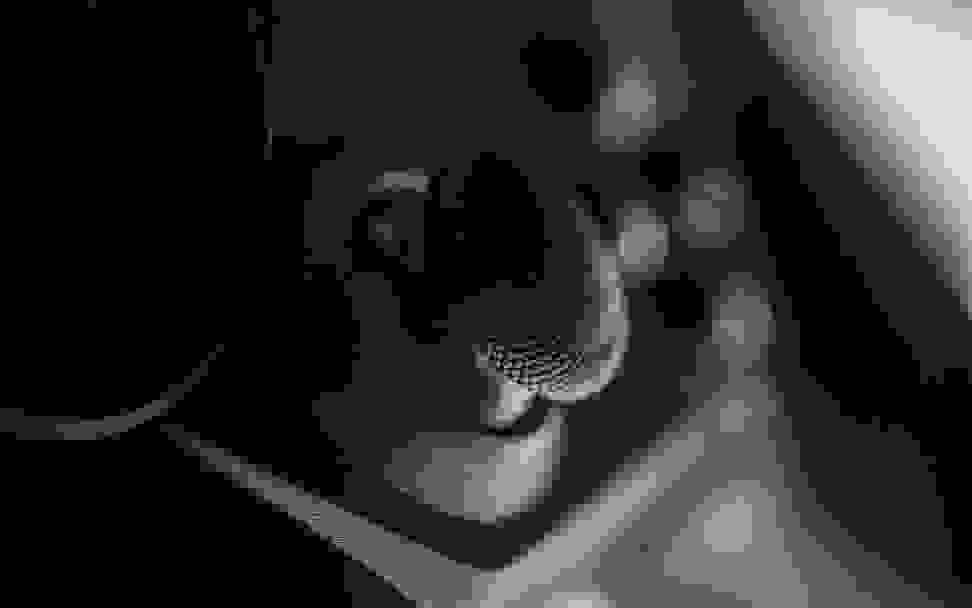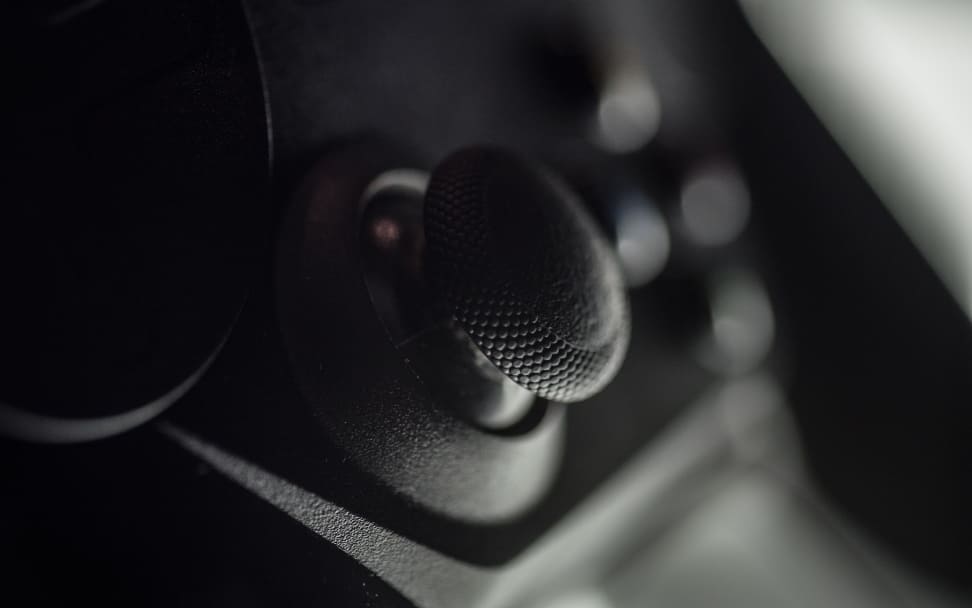 The controller's design is polished, and it's obvious that plenty of user feedback and QA went into its development. For example, the control stick was absent on earlier versions of the controller, but was added in the most recent version to appease user demand.
Still, not everyone is convinced that the Steam Controller will be able to win over gamers—especially console gamers. That may be true—paradigm shifts are hard to pull off—but there's no denying that this control style unlocks a lot of possibilities. If there's a story here, it's that Valve is willing to take a risk on something truly innovative.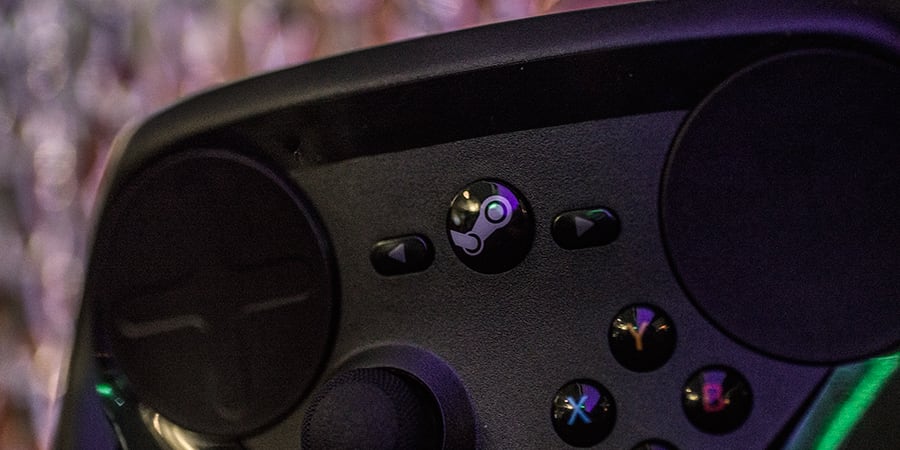 There will absolutely be griping and growing pains as the controller hits the mainstream. In my brief demo, I found myself leaning on the control stick quite a bit; the d-pad was an adjustment I simply didn't have time to make in the heat of battle. I imagine most buyers will end up taking time to learn the new controls in single-player games and then take their newfound skills to multiplayer.
Valve's Steam Controller will hit the market this November for $49.99. Though it's too early to tell whether it will find success, on paper it has the potential to be far more efficient than the current crop of controllers.
Related Video
Our editors review and recommend products to help you buy the stuff you need. If you make a purchase by clicking one of our links, we may earn a small share of the revenue. Our picks and opinions are independent from any business incentives.