Laptops
These are the best laptops of 2017
Looking for a new laptop? These are the very best we tested this year.
Year after year, laptops continue to get better and better. They're not only faster than last year, but designs continue to improve, and prices continue to fall. Though premium options still cost a pretty penny, you can get a very capable laptop for under $500 these days.
Picking the right one for you can still be a challenge, but we've done the hard part: testing dozens of models in our labs for things like performance, portability, build quality, and battery life. These are the best laptops we've tested this year, and the ones we'd recommend first to our families and friends.
Best Laptop: Dell XPS 13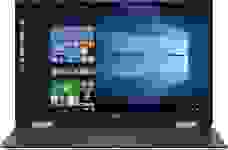 Dell's XPS 13 was a game-changing laptop when it first debuted a few years ago, offering a 13-inch screen in a very compact body thanks to a screen with almost no dead space around it. The latest versions have the same design, with faster internal components and updated ports that will keep it current for years to come.
Best of all, the XPS 13 offers a wide range of options and price points. Though the sub-$800 entry-level model is a little slow, you can upgrade with faster processors, more storage, more RAM, a 2-in-1 hinge, a touchscreen—pretty much anything you want. For pretty much any buyer, the XPS 13 has something to offer. Read our review.
Best 2-in-1 Laptop: HP Spectre x360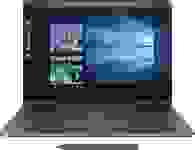 The HP Spectre x360 isn't just one of the best 2-in-1 laptops we've ever used, it might be the best-looking laptop ever. Sleek, fast, lightweight, with a phenomenal keyboard, and a great touchscreen, the Spectre x360 has a lot going for it.
Though people desperate for the most portable option may still want to consider a detachable like the Microsoft Surface Pro, for most people having an attached keyboard is more useful. For buyers like that, the x360 is a killer choice. Read our review.
Best Gaming Laptop: Razer Blade


Of all the gaming laptops we tested this year, none blew us away like the Razer Blade. Available in a variety of configurations, the 14-inch Blade is sleek, fast, and significantly smaller than similarly powerful laptops—especially those packing an Nvidia 1060 GTX GPU with 6GB of RAM.
It's not cheap, but if you are looking for a gaming laptop that can do it all without weighing you down too much, the Razer Blade is the best of the bunch. Read our review.
Best Gaming Laptop Under $1,000: New Dell Inspiron 15 7000 Gaming


Typically, buying an affordable gaming laptop means getting one that just can't play the newest games at high settings. The New Dell Inspiron 15 7000 Gaming turns that on its head, with price just under $1,000 and an Nvidia GTX 1060 GPU.
With the "New" models also offering Intel's quad core 8th-gen processors, you're getting some serious gaming prowess at a very reasonable price. It can't quite keep up with the best gaming laptops and PCs, but it's far closer than any other sub-$1,000 laptop around.
Best Laptop for the Money: New Dell Inspiron 13 7000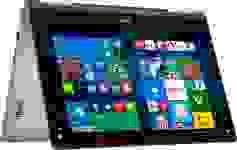 Not to be confused with the 15-inch Gaming version of the 7000, the 13-inch Inspiron 13 7000 is like the baby brother of the Dell XPS 13. Available in a huge range of configurations (like the XPS), the Inspiron 13 7000 offers fast processors, a premium design, and a very attractive starting price.
The name is a bit confusing, but to be clear we recommend going with one of the "New" models, since they offer quad core 8th-gen Intel Core chips. That provides way more value—no matter which config you wind up going with. Read our review.
Best for Video Editing: New Dell Inspiron 15 7000 Gaming


Though we've already touched on why we love the Dell Inspiron 15 7000 Gaming laptop for gaming, we also love it as an ideal laptop for video editing. Though there are more powerful machines out there, the New Dell Inspiron 15 7000 Gaming offers an Nvidia GTX 1060 GPU with 8th-gen Intel Core processors for under $1,000.
You'll want to add more RAM and storage for video editing, of course, but with such a low starting price and an easily upgradeable design, there's almost nothing this laptop can't do. Best of all, it doesn't look like a typical gaming laptop, so it'll fit in even in more professional, staid settings.
Best for Students: Asus Chromebook Flip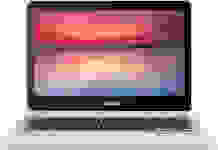 For most students, a Chromebook is a perfect fit. They're affordable, portable, and there's plenty of compatible software for writing papers and drafting presentations. Our favorite, by far, is the Asus Chromebook Flip C302CA.
Sleek, compact, and with an aluminum frame that is both handsome and durable, the C302CA is hands-down the best Chromebook we've tested. And with Chromebooks now able to run Android apps, there's no limit to what these machines can do. Read our review.
Best Laptop Under $500: Acer Aspire E 15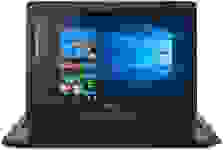 Though it doesn't have the premium fit and finish of more expensive laptops, the Acer Aspire E 15 runs rings around anything in its price bracket. It offers a 15-inch screen, a 7th-generation Intel Core i3 processor, and a 1TB hard drive for just $350.
Though the body has a bit of creak to it and it only ships with 4GB of RAM, it's easily upgradeable and even has a DVD burner—something you just don't find on many laptops. If you need something faster you can upgrade to a model just over $500 that includes a GPU, but for buyers who don't need much, the Acer Aspire E 15 overdelivers. Read our review.