Laptops
The best laptops that still come with a DVD drive
Rip and burn like it's still 2002!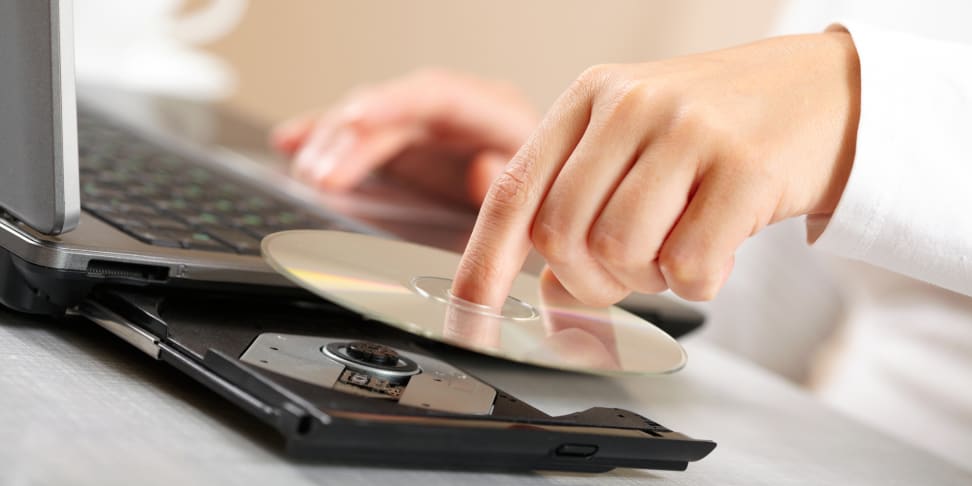 Credit: Silverjohn / Getty Images
Editor's Note: July 25, 2019
A number of the laptops featured in this guide have been discontinued. We have removed them and are currently working hard to find new models for your consideration.
Despite what computer makers might want everyone to think, there are plenty of people out there who still use CDs and DVDs. As someone who reviews tons of laptops, who am I to look down on these folks who just prefer having an optical drive close at hand? I'm actually one of them—though none of my personal computers have built-in optical drives, I own an external drive I use for ripping music CDs all the time.
So I empathize when people don't want to buy a laptop without the convenience of an optical drive. That's why we've put together this list of recommended models that still give you the flexibility of ripping, burning, and watching the discs you've owned for years.
---
15-inch HP Pavilion (2019)
Likewise with the 17-inch, if you're looking for a big HP laptop with an optical drive, this 15.6-inch option is a strong choice. We recommend spec'ing it for 8GB of RAM, a 256 GB SSD, and a 7th-ge i5 processor. This one also comes with AMD Radeon graphics on board, if you're thinking of doing some gaming.
While that is a bit pricey at around $620, it's a good bit of laptop for the money, and of course you're getting a DVD drive. If that's too expensive, consider the Acer Aspire E 15 or Dell Inspiron 15 5000.
---
Acer Aspire E 15
The slower/upgradeable Acer Aspire E 15 boasts a 1TB HDD and 6GB of RAM, and you can get it for just $329, which definitely makes it the most affordable laptop that still has a DVD drive. This one isn't a powerhouse at all, but for under $400 you're definitely saving some cash.
In our experience, the Acer Aspire E 15 is a reliable workhorse of a laptop. It's kind of heavy/clunky if you're going to be carrying it around all day, and really won't win any awards in the aesthetics apartment, but that's one reason it's so affordable.
---
HP Envy 17T
If you're looking for something more in the premium range (this is the only laptop in our DVD drive list to also have a touchscreen function), the HP Envy 17T is worth checking out. It's huge at 17 inches, and delivers Nvidia MX150 graphics, an 8th-gen i7 processor, 16GB of RAM, and a 512GB SSD.
This is a whopper in terms of size and specs and price, but it's good to know that you don't have to settle for a scrappy budget option if you want a DVD drive, either.