Laptops
7 laptops with the longest battery life
Charge me up, Scotty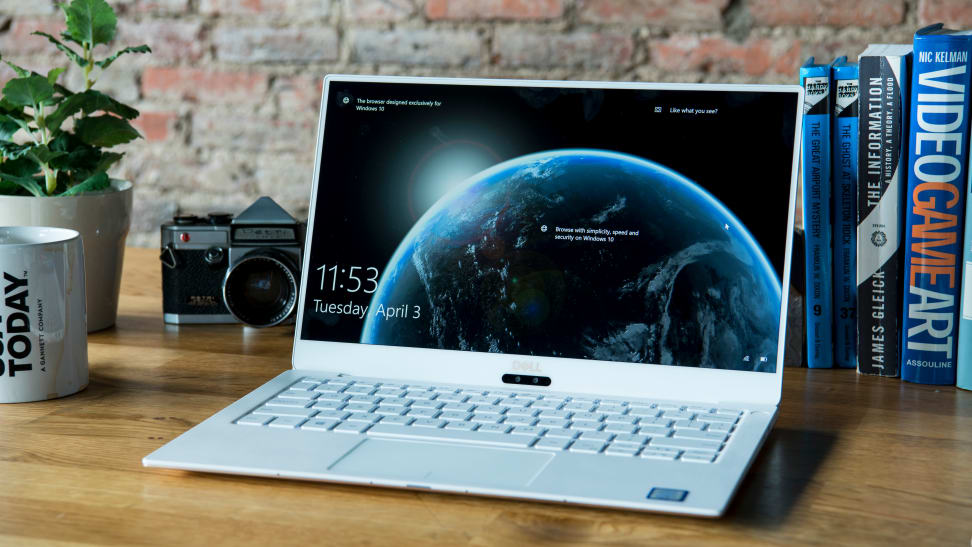 Credit: Reviewed / Jackson Ruckar
No matter how powerful its guts or how bright its display, if a laptop can't last longer than two or three hours, it's not doing its job. Whether you're a student or a regular traveler, you'll definitely want a machine that suits your always-between-outlets lifestyle. Thankfully, we've tested a couple laptops that really go the distance. So, if that's what you're looking for, don't worry—we've got you covered.
1. Asus ZenBook UX330UA
If you're just checking e-mail or browsing the web, you can expect the Asus ZenBook to last you about eight hours or more. That's more than a full work day right there. If you're editing photos or doing something that requires more power, it'll fizzle out in about four hours. That's not too shabby for an ultraportable. The best thing about this machine is that it charges pretty fast through a dedicated power port.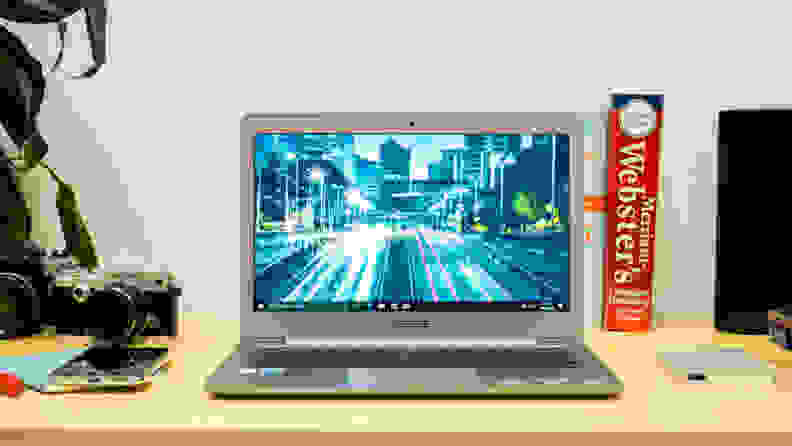 2. Google Pixelbook
From the snazzy exterior to the amazing battery life, the Google Pixelbook tics off a lot of boxes. When we put the machine through our secondary battery test, which continuously surfs the web over WiFi, it died in about nine hours. While it's a phenomenal result, that's only if you're doing light tasks like watching videos or chatting in Slack. Intensive tasks will obviously drain the battery faster.
3. MacBook Pro 13-inch (2017, Touch Bar)
If you're just watching Netflix or working in Google Docs, the Pro should last about eight hours or so. However, if you plan on flying overseas, we'd recommend you bring your power adapter with you, as it may not last through the international flight. In addition to the awesome battery life, the speakers are powerful and the Touch Bar feature is great for creative professionals. Plus, if you prefer macOS over Windows, then this is perfect.
4. Dell XPS 13-inch (2018)
The XPS made a huge impression on us this year at CES. Between the eye-catching color scheme and the barely-there bezels, it didn't just draw our attention, it demanded it. But you're here for the battery life, aren't you?
For an ultraportable, it's pretty darn good. When we put it through our WiFi browsing test, it petered out in about five hours. While it may not have the best battery life we've ever seen, you're still getting a decent chunk of time out of it.
5. HP Spectre x360 15-inch (late 2017)
With its stunning 4K display, variety of connectivity options, and zippy performance, the HP Spectre has a lot going for it. Battery life is better than we initially expected, too. In our PC Mark 8 test, which cycles through a series of power-hungry tasks, it exhausted itself in exactly four hours. While four hours may not seem like a whole lot, it's pretty good for heavy use. Besides, this machine is really designed with the power user in mind.
6. Lenovo ThinkPad X270
Okay, so, hear me out. This is going to sound pretty far-fetched. This Lenovo laptop can actually run without ever plugging it in. However, the secret lies in the dual batteries, which can be swapped out in the rear of the machine. All you have to do is slide it in like jigsaw piece. This is really unique because most laptops have a single battery. So, double the battery means double the power. As long as you keep one of the batteries charged, you don't ever have to find an outlet.
7. MateBook X
Huawei's MateBook X really puts the "p" in premium. With its gorgeous color scheme, lightweight form factor, and skinny bezels, you can see where it takes a few design cues from the original Apple MacBook. Battery life isn't bad, either.
If you're only using it for basic tasks, the X should last you a little over seven hours. That's plenty for back-to-back classes. If you dim the screen, you may even be able to squeeze another hour or two out of it.