At CES 2014, British company Cronycle showcased a way to cut down on unwanted internet noise. The company's app—which will be available for PC, iOS, and Android later this year—is essentially an elaborate content-curation tool for your social and news streams.
Social media sites like Twitter are great places to discover all sorts of important info—you know, like breaking news and the hottest videos of cute cats. But these days, it's easy to get overwhelmed by the never-ending avalanche of information. That's where Cronycle comes in.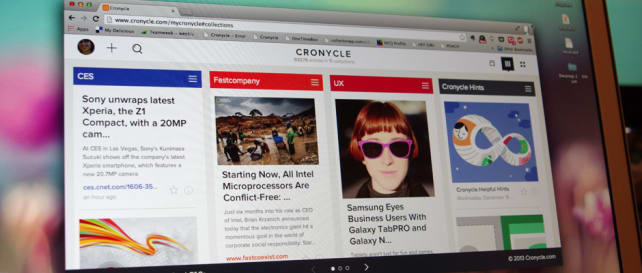 Probably the most interesting feature Cronycle has to offer is the ability to filter out information you specifically don't want to see. For example, let's say you didn't watch the grand finale of Breaking Bad. You don't want spoilers, but you still need to check your twitter feed. With Cronycle, you can tell the app to block anything that even mentions Breaking Bad, so you'd never find out that Badger is actually an alien. (Sorry, spoilers!)
This might seem like the internet equivalent of sticking your fingers in your ears, but controlling your content stream can help you keep from being consumed by it.
Cronycle also gives you tools to organize content you actually do want to see. It turns Twitter links and RSS feeds into tiles that can be configured any way you want. Curious how the Patriots are doing in the playoffs? Just tell the app to prioritize all things Patriots by simply clicking and dragging a story tile into an area labeled for your interests.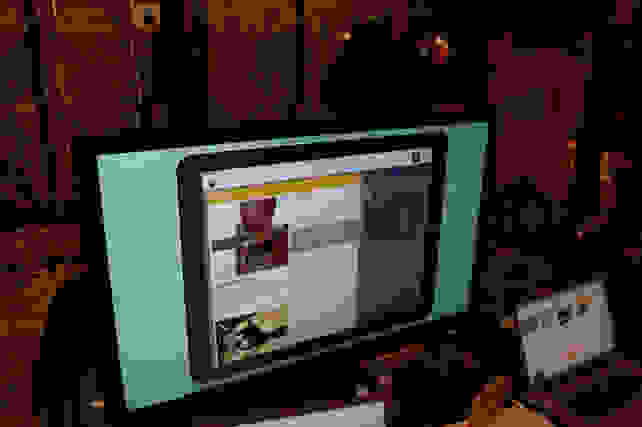 The biggest downside is that this app will require a monthly subscription fee of around $4.99 a month. If you think that's a losing proposition, keep in mind that a OnePoll survey found that 47% of users would pay to find a way to manage their content streams.
Our editors review and recommend products to help you buy the stuff you need. If you make a purchase by clicking one of our links, we may earn a small share of the revenue. Our picks and opinions are independent from any business incentives.