Laptops
This tiny laptop charger will change the way you travel
A little charger goes a long way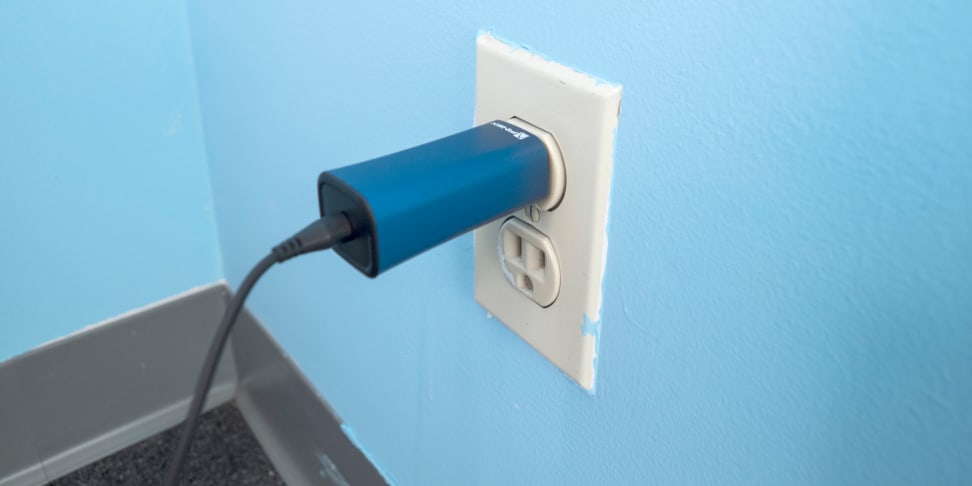 Credit: Reviewed.com / Brendan Nystedt
It's practically an open secret in the personal computer industry—most laptop chargers are bulky, ugly, and break easily. Even Apple's elegant-looking white plastic adapters are known for fraying cords, flaky performance, and easily broken prongs. This state of affairs has the norm for years, but there's a new alternative worth checking out. Dart by FINsix is a charger that's a fraction of the size of a normal power brick, comes in unique colors, easy-to-use, and super compact.
I tried Dart with a couple of compatible laptops, but you'll need to check on FINsix's website to ensure that the tips included fit your computer (their excellent customer service will hook you up with other tips if you ask).
Proprietary charging connectors like Microsoft's SurfaceConnect and Apple MagSafe ports aren't supported, unfortunately. I was able to use a MagSafe tip, but only because FINsix made them available to their Kickstarter backers. FINsix says that there's a USB-C adapter in the works for future MacBooks and other devices with this universal power port.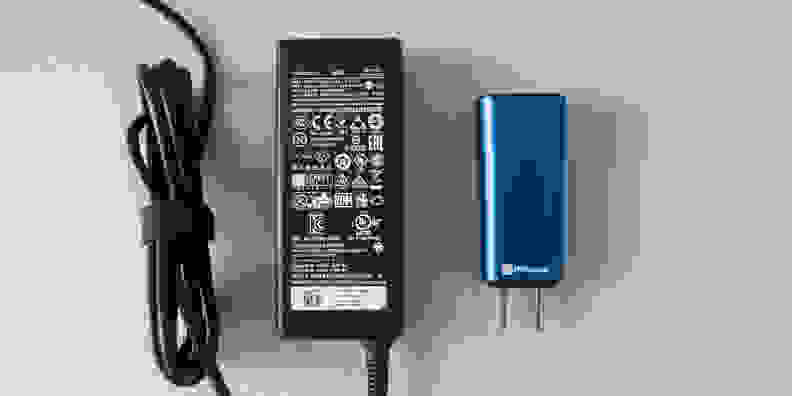 One of my favorite features of the Dart is that the tips and cable all plug into one another. That means if your pesky cat gnaws on your cord, you only need to replace that part instead of the entire charger. There's also a handy-dandy USB port in-line, which supplies enough juice to charge a standard smartphone or tablet.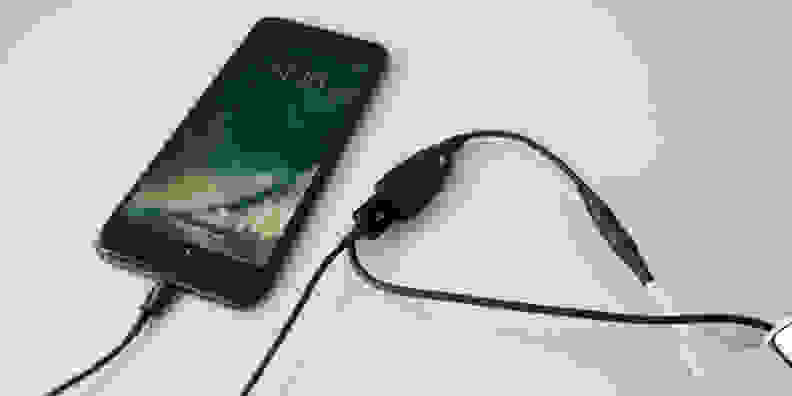 The value comes into play if you travel a ton. Having to schlep adapters for a laptop, phone, tablet, camera, or any other digital accouterments can be a real drag. Since the Dart is so darn small, it takes up next to no room when compared with the alternative. For people who spend plenty of time on planes and trains, being able to tuck a Dart into their bag will be worth the cost.