Life is Strange takes an interesting spin on the narrative-driven, choose-your-own-adventure games that influenced it. Like Heavy Rain and Telltale Games' The Walking Dead, the story unfolds along different paths depending on the player's choices. But unlike those games, Life is Strange lets you rewind the clock and undo some of your decisions, similar to Braid.
Episode 1 (of 5) was released on January 29, 2015, and introduced us to teenage photography student Max Caulfield. Very early on, Max (and the player) learns that she can rewind time at will while retaining all knowledge and objects she picked up before she decided to go all Groundhog Day. But despite this magical power being a core mechanic of the game, the story is very much focused on believable, relatable characters and situations.
At PAX East 2015, we went hands-on with the unreleased second episode of Life is Strange, mysteriously subtitled Out of Time. Before loading up a saved game, Square Enix, the publishers of the game, brought up a debug menu showing all of the possible choices that could've been made in Episode 1, some of which determined how parts of Episode 2 would unfold. It was revealed that there were very few outright binary choices. Rather, a combination of choices determine how future scenes unfold.
Just because you can change your choices doesn't make them matter any less.
We were then dropped in a scenario in Episode 2 that Square Enix claimed was as spoiler-free as possible. Despite this, it was immediately clear that a decision from Episode 1 was coming into play: We had chosen via the debug menu that Max would cover for her childhood friend, Chloe, who was caught smoking weed. Having taken the blame instead, key characters in the scenario now looked at Max as a worthless pothead, cutting off certain dialogue paths and generally making Max feel unwelcome.
Now, you can't use Max's rewind power to go all the way back to Episode 1 and undo that choice, but you can choose to fess up and explain why she took the blame for Chloe, clearing her name the old-fashioned way. Not only do we learn how limited Max's time reversal power is, but it's also clearly not a panacea for every bad outcome. And on top of that, some decisions are simply going to lead to bad outcomes no matter what, even if you don't see the consequences until much, much later. Such is life.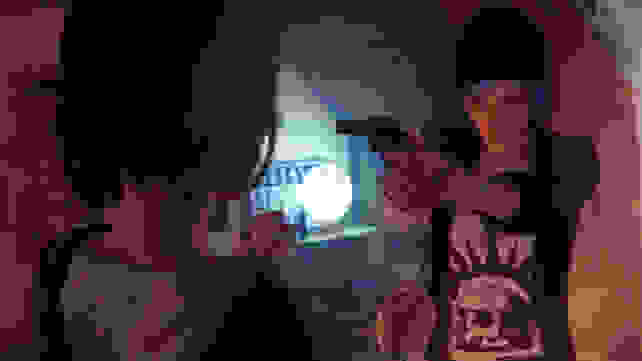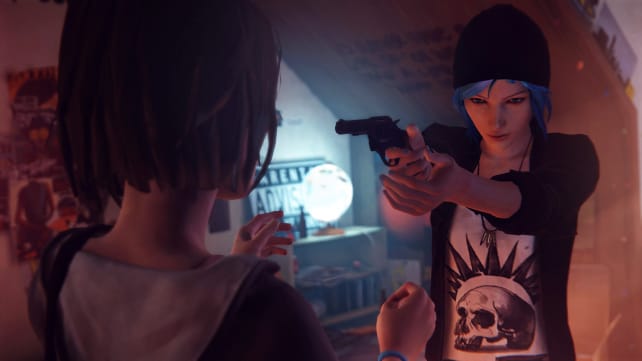 The rest of the demonstration was spoiler-free, mostly centered around using Max's powers to solve puzzles and advance the story. If anything, this probably highlights one of the main points of Life is Strange: Even with an immensely powerful time warping mechanic, the real draw of the game comes from the interactions between characters. And just because you can change your choices doesn't make them matter any less.
So if you're a fan of Episode 1, you'll be happy to know that Episode 2 contains more of the same stuff. Unfortunately, we were not given an exact release date. In fact, Square Enix was quick to debunk the widespread rumor of a March 16th release. The company instead simply told us that everything is on schedule, and we can expect to see the next installment hitting Steam sometime before the end of the month.
Related Video
Our editors review and recommend products to help you buy the stuff you need. If you make a purchase by clicking one of our links, we may earn a small share of the revenue. Our picks and opinions are independent from any business incentives.