Laptops
10 of the best new laptops coming in 2017
Thinking about picking up a new laptop? We tried all the best ones coming soon.
Credit: Reviewed.com / TJ Donegan
Though CES in Las Vegas has a bit of a reputation as a place to debut incredible new, groundbreaking gadgets, it's more often than not a place where traditional categories like TVs and laptops steal the show.
And while CES 2017 has been dominated by smart home products that integrate with Amazon's Alexa, traditional TVs and laptops both saw a real shot in the arm, especially if you're a fan of premium, high-end design. Laptops, in particular, are about to have a very good year. We went hands-on with the best and brightest laptops at the show. Here's what we found.
Dell XPS 13 2-in-1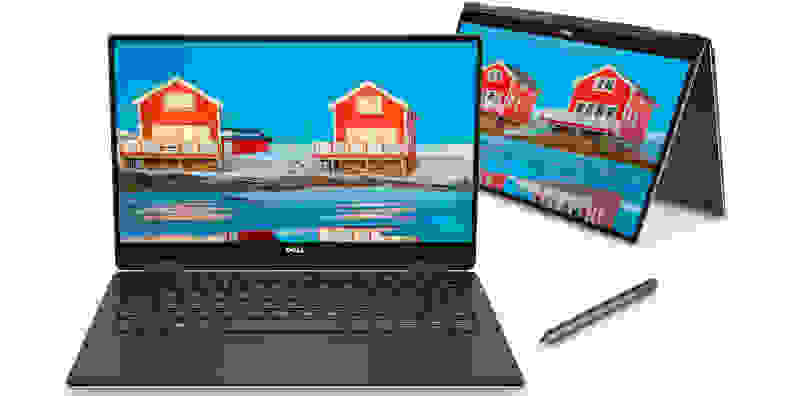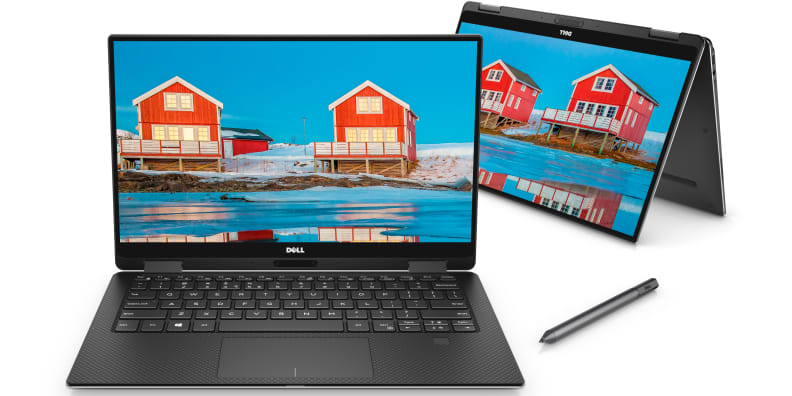 Dell's XPS 13 series grabbed the title of "Best Windows Laptop" years ago and has doggedly held onto it ever since. And while the company still hasn't taken the time to move the webcam back above the screen (seriously, the person I'm Skype calling doesn't need to see the inside of my nose), Dell has finally added a 2-in-1 convertible option to the line.
The updated model is as sleek as ever, with the ideal mix of size, premium design, and performance. We're also very happy that Dell is merely adding this to its existing options, since it'll use a Y-series chip that is comparable to the Core M-series processors of the 6th generation. The U-series will still be used in the regular XPS 13, which is perfect for people who liked it just fine the way it was.
HP Spectre X360 15-inch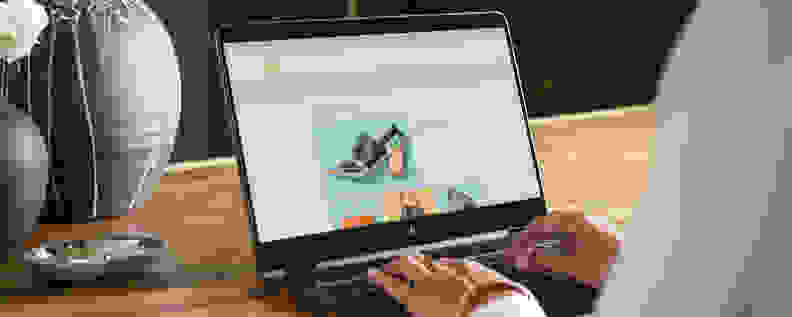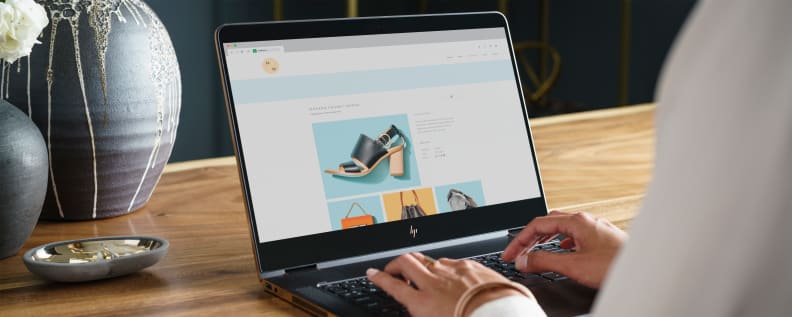 The HP Spectre is the prettiest Windows laptop around, with a stunning mix of high-end design that should make everybody who ponied up for a new MacBook Pro instantly jealous. Capitalizing on its moment, HP brought a new 15-inch version to CES with a slightly redesigned layout but all the same quality we know and love.
The new 15-inch model inherits the 13-inch's good looks, but it also adds more powerful insides including a discrete GPU for gamers, photographers, and other creative types. HP also increased the battery size to offset the increased power needs, but the whole package is still sleek, lightweight, and gorgeous.
Lenovo Thinkpad X1 Carbon (2017)
Lenovo's Thinkpad lineup is still geared entirely towards business-class customers, but the X1 Carbon at least has the kind of eye-catching design that won't feel out of place at your local coffee shop. The new model is as solid as ever, but it's now just 2.5 pounds despite squeezing a 14-inch display into what would otherwise be a 13-inch chassis. It also comes in a fetching new silver color, which is a lovely change from the all-black-everything vibe of the rest of its lineup.
Asus ZenBook 3 Deluxe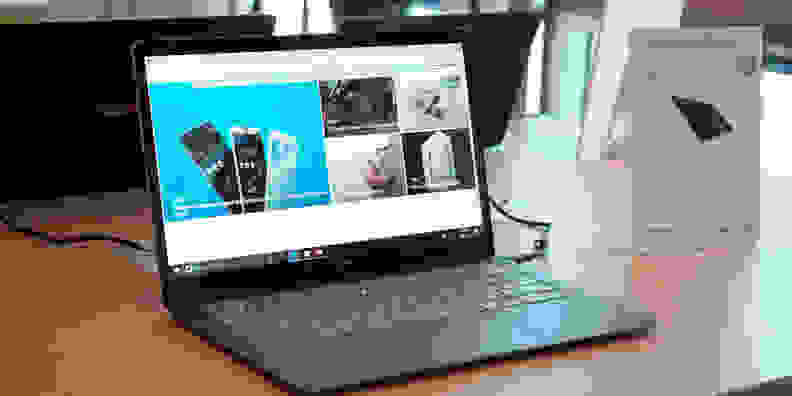 The Asus ZenBook 3 felt so close to being a great laptop last year, but its trackpad had a fatal flaw: the left-click felt gummy and weird. Pushing down on it just felt wrong, like there was nothing beneath it and the laptop was going to tip over. The new ZenBook 3 Deluxe doesn't just fix that, it steps the entire experience up a few notches.
The result is one of my favorite laptops that I used at the show. It has a premium design that is just about on par with the HP Spectre x360, and none of the nagging flaws of the smaller ZenBook 3. The only mark against it? The price, which is $1,699 right now for the single, powerful loadout and a 1080p screen. That's hundreds more than what similar models go for, so hopefully Asus can find some room to trim that down the line.
LG Gram 14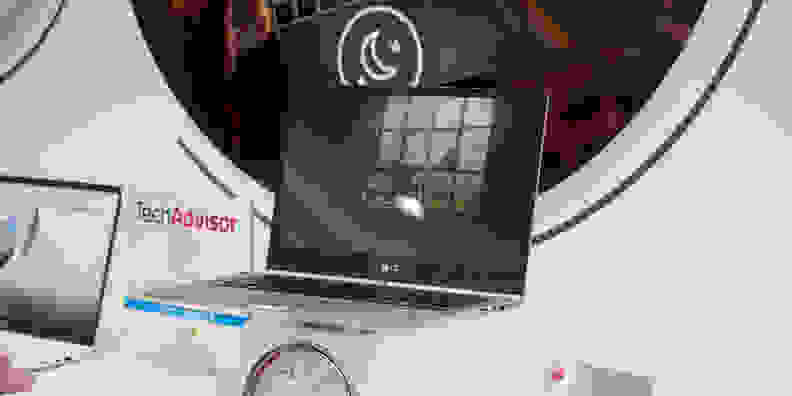 LG's main goal with its Gram laptop lineup right now is to make it as lightweight as possible, which started as a noble goal but feels more like a quixotic quest that is getting out of hand. The new Gram 14 weighs just 2.13 pounds, but it gets there with a mostly plastic body that just doesn't feel great. It does feature a 60Wh battery, which will give it insane all-day battery life, even if it falls short of LG's claims.
While not every laptop needs to be made of aluminum, the new body just doesn't have the kind of quality feel that I'd want in a premium device. And with just about every other laptop maker putting out laptops that feel better and also feel impressively lightweight, it's going to be hard to recommend the Gram. It performed just fine, but the typing experience was a bit too gummy, the trackpad wasn't my favorite, and I would've gladly traded a few more ounces for a better-feeling experience.
13- and 15-inch MacBook Pro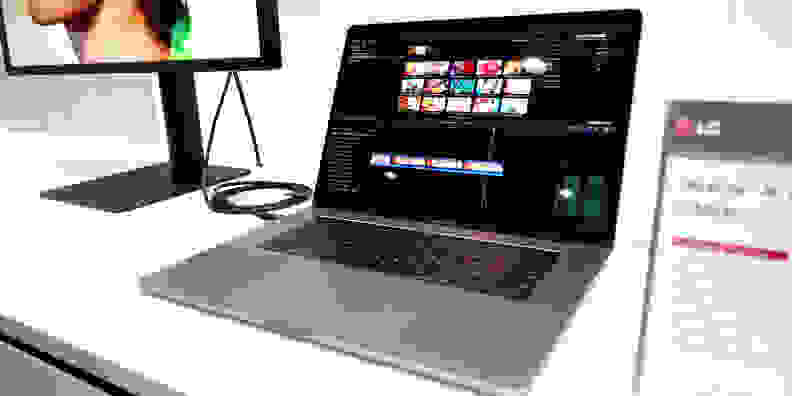 Though Apple always skips CES, its latest MacBook Pro models made an appearance right next to the LG Gram at LG's booth. Why LG hooked MacBook Pros to its high-res monitors and not its own premium laptops (that were sitting two feet away) is anyone's guess. But since it was here, we figured we'd go hands-on with it anyway.
The updated MacBook Pro models are fine. They have a premium all-metal design that looks great and maintains the Apple aesthetic that we know and love. The touchbar is a neat addition you'll almost never use until you forget where the ESC key is, and the trackpad is comically massive. The biggest problem I have with these laptops is the typing experience; it's better than the 12-inch MacBook, but not by much, and it's nowhere near as good as any of the top Windows laptops I used at CES.
Samsung Chromebook Pro & Chromebook Plus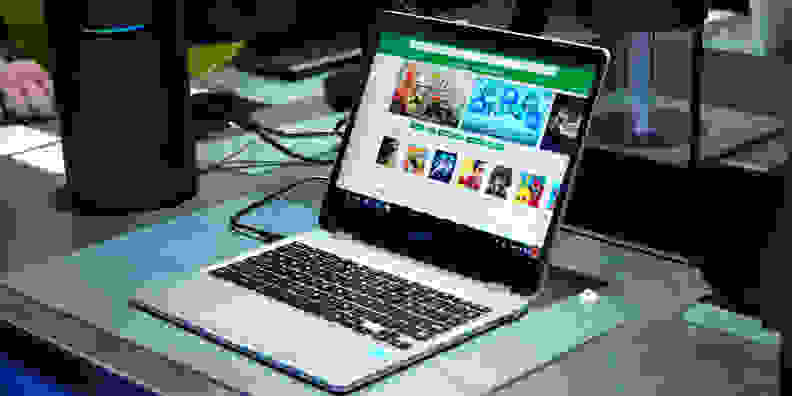 Samsung's newest Chromebooks were the first that I'd seen with access to the full Google Play store. And while Android is going to totally revolutionize how we think about Chromebooks, these Samsung offerings aren't quite there yet. They're physically identical, and both are well-designed. The backspace key is annoyingly tiny, but Samsung has a real ace up its sleeve with an included stylus that is just like the S Pen from its Galaxy Note line of phones.
The main issue for my money is the price. The Chromebook Plus will be under $500, but it has an ARM processor that feels very sluggish when attempting even basic tasks. The Pro is faster and includes a full Intel Core U-series chip, but price hasn't been revealed yet. While the Pro is still going to be a very good Chromebook, it is likely to be more expensive than the best Chromebook I found at CES...
Asus Chromebook Flip C302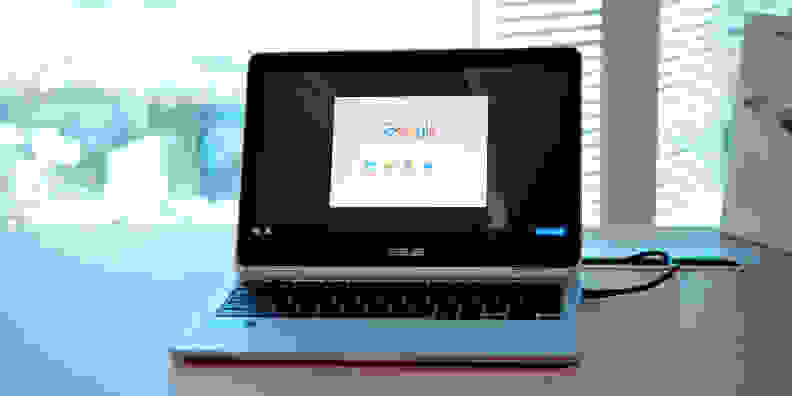 The Asus Chromebook Flip was widely considered to be the best Chromebook last year, but the new version looks poised to take its place. The body is all silver aluminum, with black chiclet keys and a spacious trackpad that feels pulled right out of Apple's MacBook Air playbook. The 12.5-inch 1080p touchscreen screen has a 2-in-1 hinge that lets you fold it around like a tablet, and with full Android app support incoming it's going to get a lot of use.
The best part is the price, which starts at just $499 for 4GB of RAM, an Intel Core m3 processor, and 64GB of eMMC storage. That's not screaming fast, and you can get some powerful Windows laptops for that kind of money, but few that feel this nice. And with Chrome OS and Android, the specs in the base model are more than enough to give you a speedy all-around experience.
Related Video