Laptops
This Nifty Dock Turns Your MacBook Into a Desktop
1 MacBook + 1 dock = 13 ports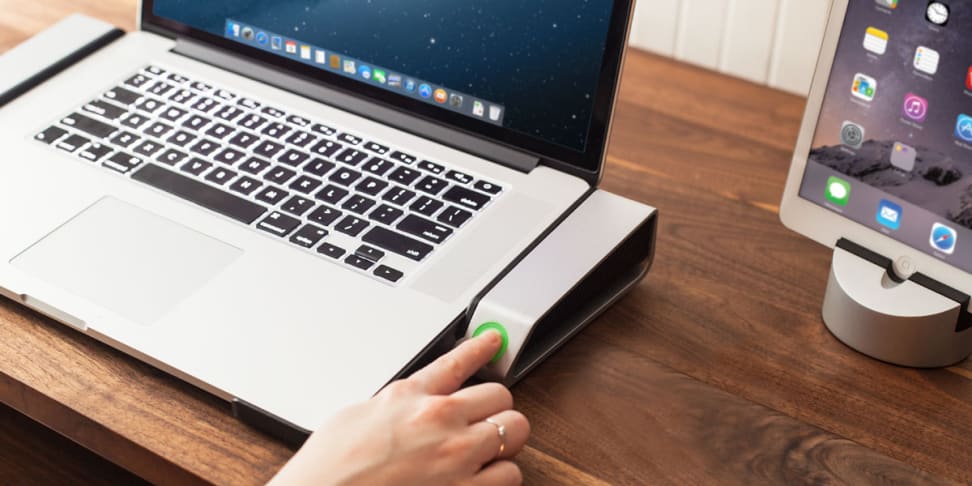 Credit: Henge Docks
When shopping for a new computer, the first and most basic question you need to ask—even before "Mac or PC?"—is whether you want a desktop or a laptop. On the one hand, a laptop is ideal for its portability. But on the other, desktops tend to provide better performance and functionality—not to mention, a host of options for peripherals.
But what if you could have the best of both worlds?
Henge Docks is attempting to do just that. The company already impressed us with its vertical docks, which clear up desk space and even improve functionality. Now they've upped the ante with a new Horizontal Docking Station for the MacBook Pro, and it turns your laptop into a peripheral-hungry workstation.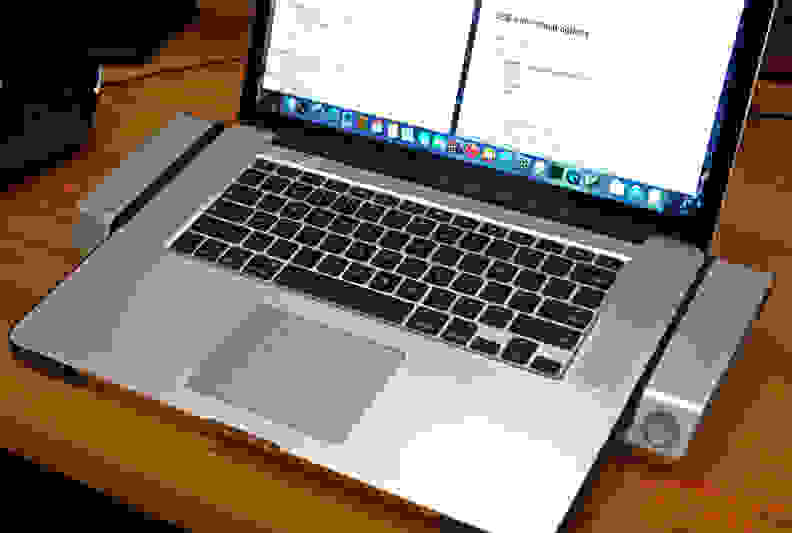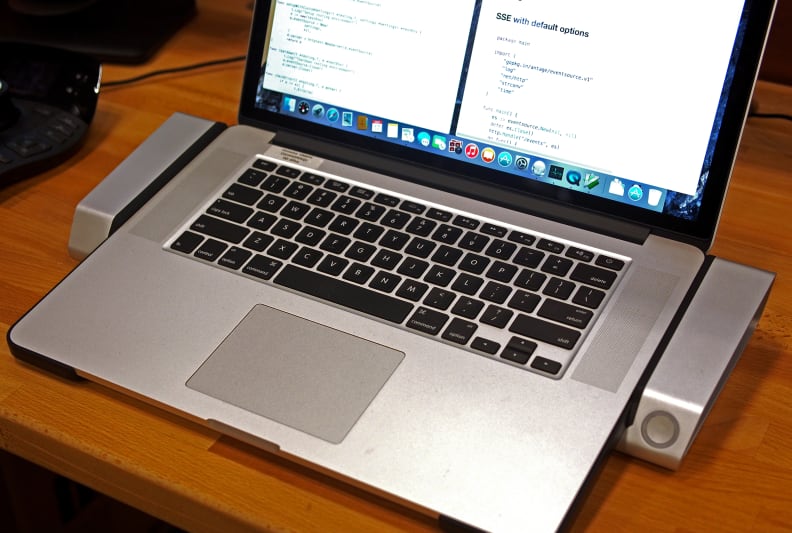 All you need to do is position your MacBook inside the dock and press a large, illuminated button to engage the docking system. The dock uses a four-point positioning system to make sure the MacBook Pro is properly aligned. Then it connects, taking you from portable to workhorse in two seconds.
The Horizontal Dock more than doubles the number of ports found on a MacBook Pro.
Here's another clever feature: sensors that prevent the dock from engaging if the connections aren't properly lined up—no need to worry about chipping or damaging the ports. And, if there's a failure in that system, there's also a manual release hidden under the dock.
Henge Dock's Horizontal Dock more than doubles the number of ports found on a MacBook Pro. Specifically, you'll get: six USB 3.0 ports, two audio ports, an Ethernet connection, an SD card reader, a Kensington Lock port, a mini DisplayPort, a full HDMI port, two Thunderbolt 2 ports, and a power adapter for both the dock and your laptop. Compare that to the (2015) MacBook's HDMI, SDXC, headphone, USB (2), and Thunderbolt (2) ports.
A dock like this (or really any other) is, of course, intended for the most productive of Mac users. After all, it costs a substantial $399—that's as much as an iPad Mini—so you should be fairly certain you'll actually need all those extra connections.
If you own a 15-inch MacBook Pro with Retina Display, the Horizontal Dock is now available for purchase online. However, if you own a 13-inch MacBook Pro with Retina Display, you'll have to until later this year to get your own Horizontal Dock.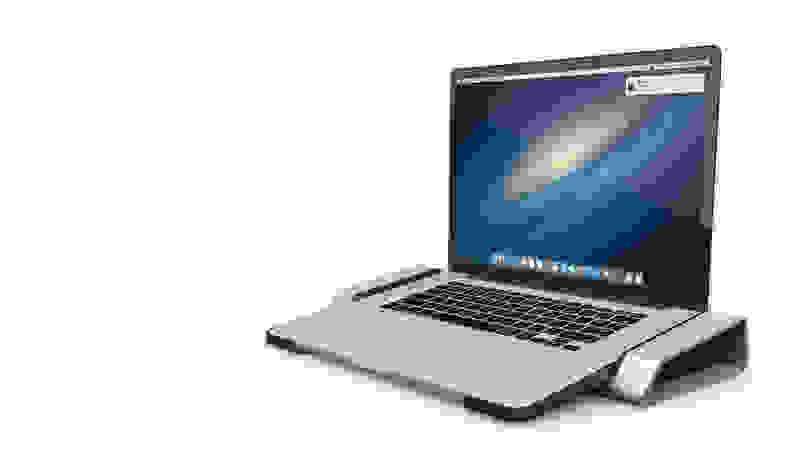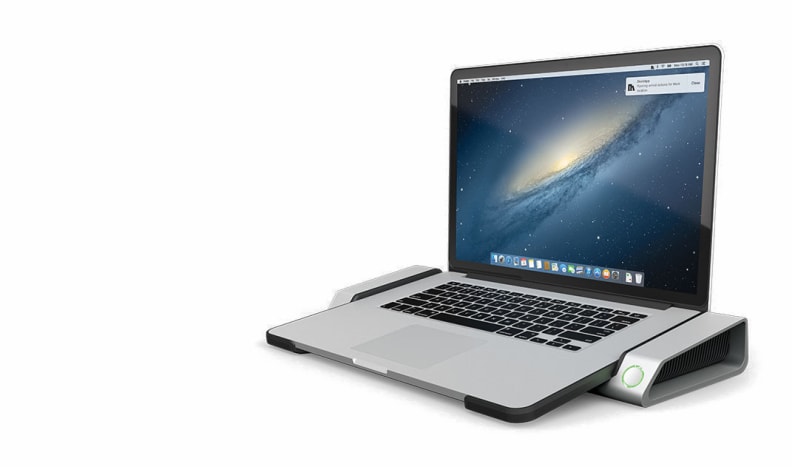 Related Video