Laptops
Last-Minute Gift Ideas for Mac Lovers
Accessories and software to help your favorite Mac enthusiasts get the most out of their computers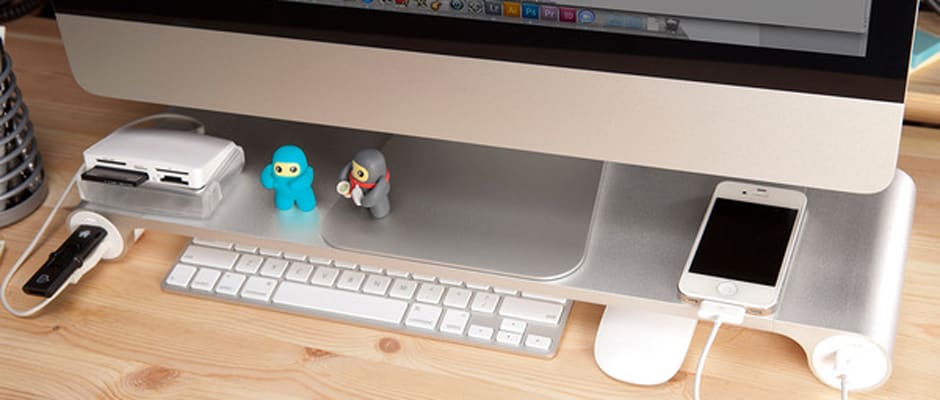 Credit:
It can be difficult finding the right tech gift these days. Laptop or tablet? Mac or PC? Sure, you could take the easy way out and get your loved ones a gift card for Best Buy, but why not get them something memorable instead?
If you're shopping for a die-hard Mac user, there's a wealth of useful accessories to choose from, whether they're using a desktop or a laptop. We've scanned the internet for the best gift ideas, ranging from inexpensive organization and comfort solutions to pricey but practical memory expansions and backup devices.
For the Mac OS user on your holiday shopping list, consider upgrading their computer experience with these "Mac-cessories."
Photo and Video Editing Software
A Mac computer will let you edit photos and videos right out of the box with iPhoto and iMovie, but that's not even close to the machine's full potential. The right software tools are lightyears beyond any of the programs that come packaged with your camera, and make great gifts for people who want to take their creative work to the next level.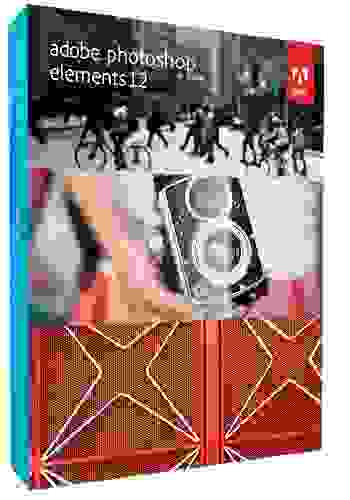 We'd love to suggest you get your favorite photographer an Adobe Creative Cloud subscription, but sadly Adobe doesn't provide a convenient way to buy its premier product as a gift. Since you probably don't want to spend $600+ on a stand-alone Photoshop CS6 license, Adobe Photoshop Elements 12 is your best choice. Offering many of Photoshop's most important functions in an arguably more user-friendly interface, it's a great all-around solution for photographers and hobbyist designers.
Adobe Photoshop Elements 12
Price: MSRP $100, $60 at Amazon
Hardcore photographers, particularly those who like shooting in RAW, will love you forever if you buy them a copy of Adobe Lightroom 5. This powerful editor streamlines many of Photoshop's trickier photo adjustments, giving them a vastly more intuitive user interface along with photo catalog functionality. It even has plugins for direct upload to popular photo sharing sites like Flickr and SmugMug, and artsy types can add cool filters from companies like VSCO.
Adobe Lightroom 5
Price: $109
For the videographer in your life, Final Cut Pro X is Apple's flagship video editing software. Turning raw video and audio into a well-cut movie is made easy thanks to features such as a timeline-like interface and the ability to view footage from multiple cameras simultaneously.
Final Cut Pro X
Price: $300
Wacom Intuos
Wacom is known for its graphics tablets—if you know someone who works with digital art, they will undoubtedly be intimately familiar. Intuos is the company's current line of "creative" tablets, perfect for sketching directly into Adobe Illustrator, Photoshop, or InDesign. Shutterbugs can also use the pen and tablet to touch up photos in Adobe Lightroom and other photo-editing apps.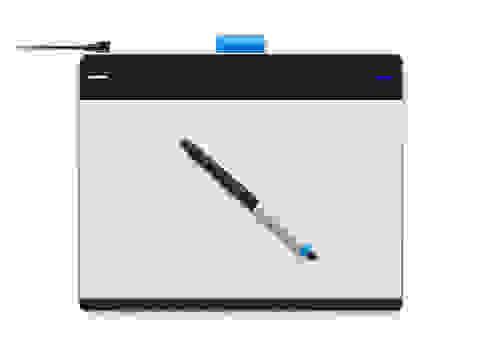 The Intuos "Pen & Touch" models are responsive to both stylus and finger input, meaning you can both sketch with them and use them like a giant trackpad. These tablets come with a suite of software including Adobe Photoshop Elements 11, AutoDesk Sketchbook Express, and Corel Painter Lite. More experienced users will probably skip directly to full Photoshop, Sketchbook Pro, and other professional apps, but for those just getting started the included programs will be a big plus.
Wacom Intuos Pen and Touch Medium Tablet
Price: $185.99
Desktop Organizers
If you have a housemate whose computer desk looks like a random cluster of cables and wires, a desktop organizer would make a good gift for both of you. The Space Bar, from Quirky, is both a monitor shelf and a USB hub. Its smooth design and silver coloring blends in well with other OEM Apple products, too.
Space Bar
Price: $99
If one shelf isn't enough, how about two? The Macessity LapTuk Pro Stand is a monitor stand with two shelves to hide away both your keyboard and your laptop. Similar to the Space Bar, it has a USB 2.0 hub, but only space for four ports instead of Space Bar's six. Still, both options are great for reducing clutter around the work station.
Macessity LapTuk Pro Stand
Price: $100
Extra Storage
Is it possible to have too much storage space? We don't think so. External drives and memory expansions are always good to have, either for the extra space or to back up important files.
Any USB thumb drive can do the job. They're portable and universal, letting you easily move files between your personal MacBook and, say, the Windows PC you use at work.
Kingston Digital DataTraveler HyperX3.0
Price: $62.98 (64GB), $107.98 (128GB), $299.99 (256GB)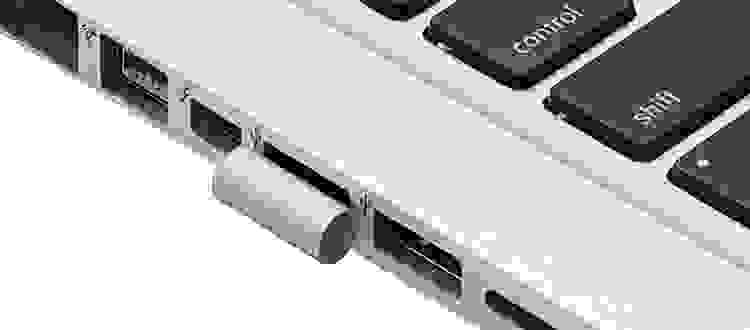 A thumb drive, unsurprisingly, will stick out like a sore thumb. To really impress the Mac enthusiast, you'll probably want to spring for one of these, which blend seamlessly with a MacBook's aesthetics. Unfortunately, they don't provide nearly as much space as the traditional thumb drive.
Ultra-Compact USB Memory
Price: $48.02 (16GB), $74.20 (32GB)
The best balance of capacity and design is PNY's StorEdge memory expansion module. Unlike the thumb drives, which plug into a USB port, the StorEdge plugs into the SDXC slot and barely protrudes from the edge of the laptop.
StorEdge Flash Memory Expansion Module
Price: $100 (64GB), $200 for (128GB)
HyperJuice 2 External Battery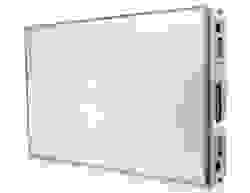 More power is always good. The HyperJuice 2 can extend a MacBook's battery life by up to 34 hours, making the dream of playing Minecraft while camping a tangible reality. The HyperJuice also charges iPads, iPhones, and USB devices, making this a versatile external battery for people who frequently find themselves away from power sources for extended periods of time.
HyperJuice 2 External Battery
Price: $300
Grifiti Palm Pads
This cheap, simple accessory makes for a great stocking stuffer. Grifiti Palm Pads are soft, repositionable pads for covering the sharp edges of laptops (something MacBook users are quite familiar with) and creating a comfortable surface to rest your wrists. The silicone base grips the laptop without sliding around, and you're free to peel it off and re-stick it somewhere else. Since it doesn't use an adhesive, there's no residue to worry about.
Grifiti Palm Pads
Price: MSRP $9, $7.97 at Amazon
Mirrorbook Air
For the fashion-savvy Mac-lover, the Mirrorbook Air pocket mirror can go right in a stocking alongside the Grifiti Palm Pads. Brilliantly packaged like a tiny MacBook, it is sure to amuse any Apple fan.
Mirrorbook Air Pocket Mirror
Price: $1.43
---
[All images courtesy of their respective manufacturers.]