Laptops
Lenovo N20p Chromebook Review
Cut out the distractions with Chrome OS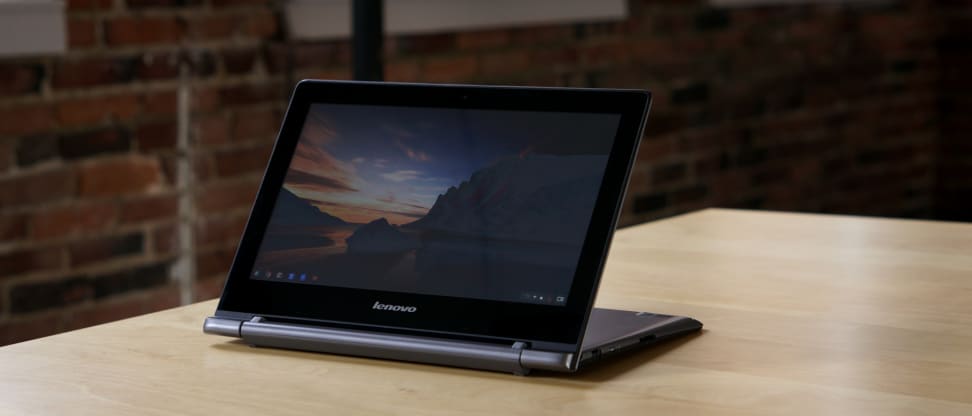 Credit:
As new innovations are made and new tech is released, it's easy to get stuck wading through list after list of new features when all you want is a portable, easy-to-use laptop. Enter the Chromebook, a series of laptops that are small, eschewing long feature lists for a barebones operating system that's good for simple, daily tasks—and not much else.
The Lenovo N20p Chromebook (MSRP: $329.99) is fighting for a position in the middle of the Chromebook pack. It's not the cheapest option, nor is it the most expensive, and its bonus features—like a 10-point multitouch display that rotates back to 300 degrees—are better than nothing, but ultimately not useful enough to elevate the N20p above the crowd.
And that's without getting into the parsed down features of Chrome OS, Google's operating system that relies heavily on the Chrome browser. A Chromebook is already for a very niche audience, but the N20p will appeal only to a select group of people.
Look and Feel
Pick it up and go
With ultra-portable laptops, like the MacBook Air or the Asus Zenbook UX301LA, they sacrifice screen size for a lightweight package with improved battery life. Lenovo makes this same trade in the case of the N20p, which has a screen size of 11.6 inches.
At just over three pounds, the N20p is small enough that tossing it in your bag and rushing to class isn't a big deal. It's certainly a lighter load than a full-size laptop, but it's par for the course when compared to other ultra-portable options.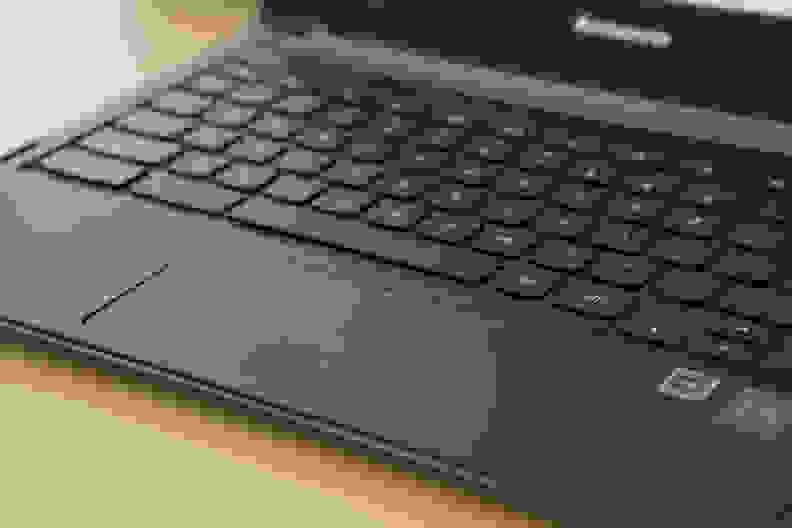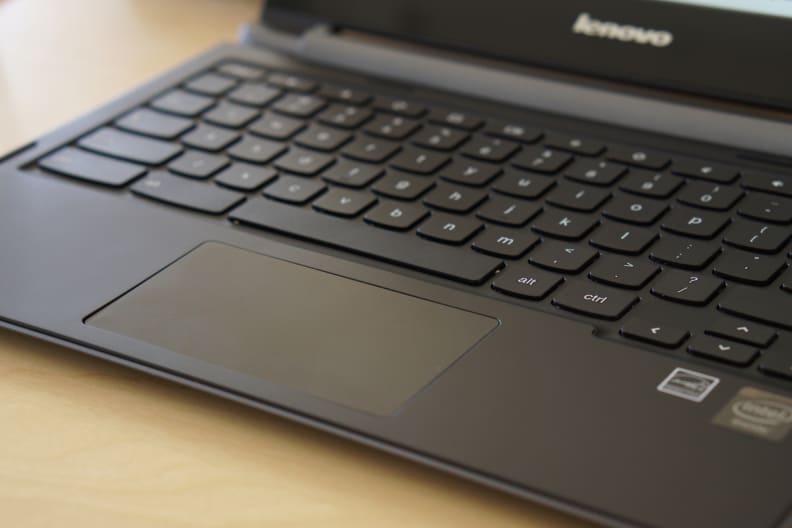 You'll still get a full-sized keyboard with the N20p, and it'll have dedicated keys for the OS—like a search key and forward, back, and refresh browser controls). The keyboard is better than you might expect and the keys have a curved bottom for better typing accuracy. As for the touchpad, it doesn't extend very far vertically, but I never had a problem navigating Chrome OS (especially because I would also use the touchscreen for scrolling).
Lenovo matched the parsed down operating system with a frame that has minimum ports. Don't worry you'll still get two USB ports—one 3.0 and one 2.0—a headphone jack, mini HDMI out, and a 2–in–1 SD card reader. While it isn't exactly bursting at the seams, there's enough here that you shouldn't run into any major problems when you need to work on the go.
Lenovo attempted to up the value of the N20p by including 10-point multitouch into the display. This, combined with a reversible hinge, lets you flip the screen around for a media-focused mode. Unlike other devices with a reversible hinge, like the Lenovo Yoga 2 Pro Laptop, the N20p only goes to about 300 degrees, leaving the reversed keyboard to act as a stand for the display.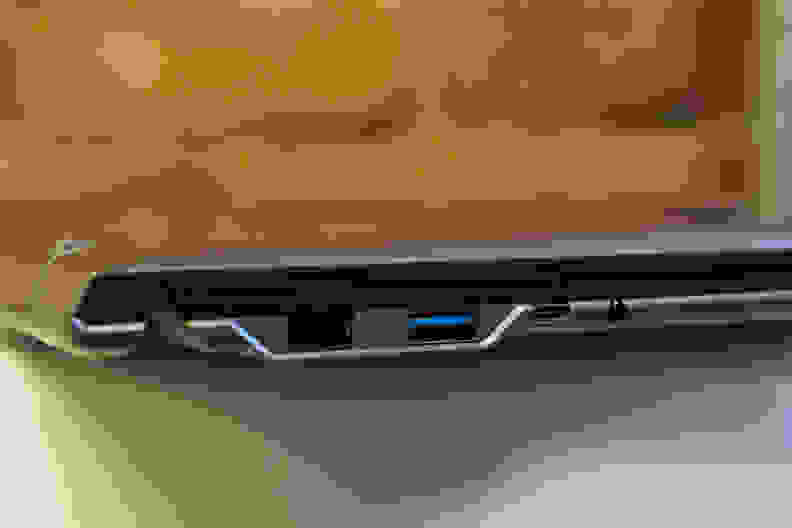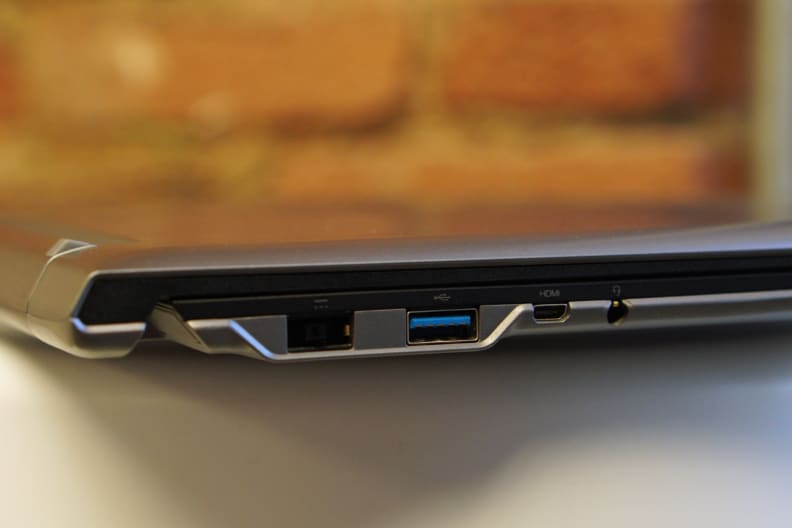 The stand capabilities of the N20p were intended to give you a better media hub experience with the touchscreen. Instead, like the inclusion of the USB 2.0 port, it just seems like a half-baked idea that would be better if the N20p fully committed to being a laptop or making it fully reversible for a tablet mode like their Yoga line.
Chrome OS
All Google, all the time
At first glance, Chrome OS doesn't look all that different from Windows. It's still an inviting desktop, which ultimately softens the blow of switching away from a Windows PC. But Google has stuck closely to its original Chromebook vision and one guiding principle: simplicity is key.
Chrome OS wasn't designed to go head-to-head with the likes of Windows or Apple's OSX. Instead, Google parsed down the operating system to function primarily with Google Chrome and its ecosystem of apps and services. Expect full integration with Google Drive, YouTube, Gmail, Google Play, and every other service you didn't realize Google had its hands in.
When you first open the N20p, you'll be prompted to enter your Google I.D. (your gmail username and password) which will automatically sync all of your Google data so your Chromebook is ready to use.
From there, you'll see an app drawer in the bottom left that opens a selection of all of your available apps, and quick select icons immediately to the right of that. On the opposite side, in the bottom right, you'll see the time, WiFi signal, and battery icon, which can be expanded into a full-size status tray with access to things like system settings, network selection, and account management.
When Chromebook was first announced there was a lot of skepticism over just how much of the full computer experience you could have in this intentionally basic operating system. For an OS that primarily functions through a web browser there is a surprising amount of native and third-party apps that can handle most of your needs such as: Docs, Sheets, Play Books, and Play Music, all of which are Google operated.
Just keep in mind, you're going to want to make sure you have an internet connection of some kind. Without it, you're looking at taking the amount of things you can do on the N20p close to zero. While some of the games and apps run separately, and will function offline, a lot of them load through the Chrome browser—and require an internet connection to function.
Performance
Surprisingly, better than it seems
When you're paying $300 for a laptop, especially one that is billed as being simple and not as robust as other standard options, you need to go in knowing that you're not going to get the best components or have the best performance on the market. But that doesn't mean the Chromebooks can't shine in their own right.
It shouldn't be a big surprise that Google Apps run plenty fast on the N20p. Things like Google Docs and YouTube run through the browser and are as fast as your wireless network will allow. The games and apps that run in a separate window, such as Cut the Rope and Polycraft, ran flawlessly as well.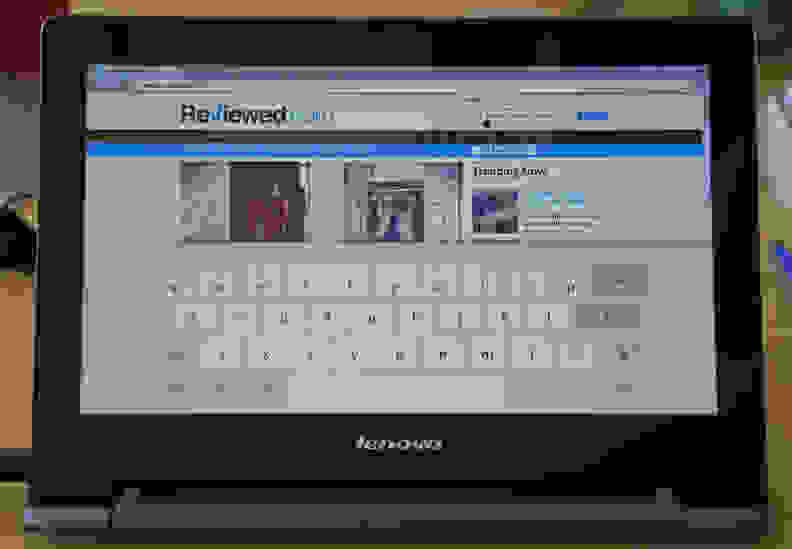 The screen is one of those places that Lenovo opted for a functional, but not particularly impressive, experience. For document work or web browsing, it'll get the job done, but not much more. If you're looking for a gorgeous display for editing movies or photos, you should keep looking.
The Chromebooks that are at the top of the line boast a three second startup time. The N20p isn't quite as speedy as that, but going from a total shutdown, you're looking at full access about 15-seconds after you press the power button, which isn't anything to complain about.
If you're looking for a budget laptop with a strong battery performance, you're going to see a lot more options with full–fledged features this upcoming year, especially with the release of Intel's Core M processors. If the parsed down features (and low price) has got you enamored with Chromebooks, you don't have to worry when it comes to the N20p.
We cranked the brightness and ran a particularly punishing test and the N20p lasted just over six hours, which is a great result. The minimal features mean there isn't a lot going on that'll drain the battery and if you make the effort, it should lost a lot longer. For a trip to the classroom or the coffee shop, the N20p will get you through your basic needs without needing to remember your cord.
The Verdict
There are worse options out there, but there are also better ones
Chromebooks have found plenty of success in the hands of college students who don't have a lot of cash to burn and just need something to take notes on. But, the fact remains that unless you hardly use a computer in your day-to-day (or are so deeply immersed in the Google/Android ecosystem that you won't even eat an apple a day) you're going to need another computer that can handle the tasks the Chromebook just isn't up for.
It'd be a lot better to compare the Chromebooks to a tablet rather than a laptop that runs an operating system like Windows or Apple's OSX. With a limited app selection and a small screen size, the kind of things you can do on a Chromebook can be accomplished just as well on a tablet with an attached keyboard.
That doesn't mean a Chromebook can't handle your basic computing needs. With a little searching in the Google App store, it was usually pretty easy to find suitable replacements for anything we needed. So long as you have internet, you'll be in the clear.
Just don't expect to do a lot of goofing off on the Chromebook. Its small size and parsed down components means it just wasn't built to handle complex games or media binge-watching. This is an affordable, working person's laptop that will cover the basic needs of most buyers.