Laptops
Razer's Insane $60 Mousepad Has Minimum System Requirements
Forget double rainbows, we're talking 16.8 million colors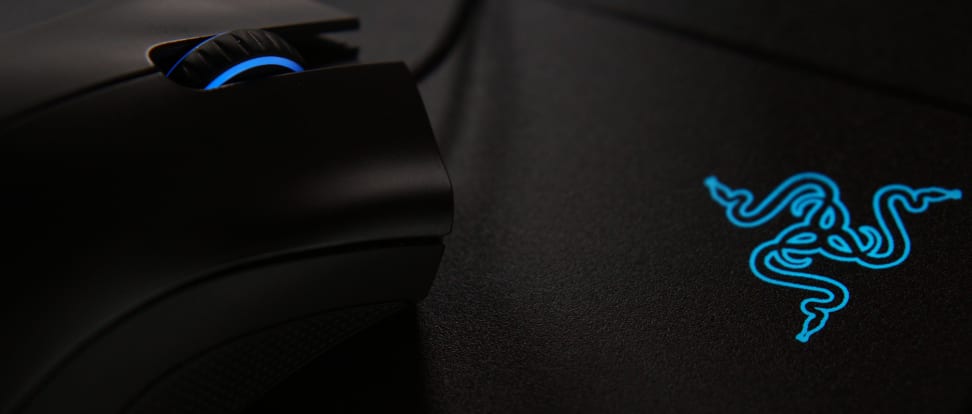 Credit:
There are plenty of gaming rigs out there that come packed with swanky LED lights giving an auspicious glow to your setup. But what about your mousepad? Ever look at that hunk of junk, do-nothing pad on your desk and feel inadequate? What does my plain-Jane pad say about me?
Well, Razer has the answer to all your troubles: the Deathadder Chroma (MSRP: $69.99) and the Firefly Hard Gaming Mouse Mat (MSRP: $59.99), both of which come equipped with customizable LEDs, capable of displaying 16.8 million different colors. I'm talking blue! A slightly lighter shade of blue!! An even lighter shade of blue!!! Oh, then it's kind of a blue/purple. Then, something that's a little closer to purple that still has a bit of blue. You get the idea.
Looking past the lights, this is actually a solid combo. We can't speak to their effectiveness for eSports and professional gamers, but in our hands they were certainly a pleasure to use. Is that worth the money? Depends on how you feel about your USB-powered mousepad "breathing" at you.
Deathadder Chroma
A standard gaming mouse with a little extra flair
As far as gaming mice go, the Deathadder is a little light on buttons and crazy angular designs. Really, it looks no different than the standard mouse you've already got. But it's in the little details that the Deathadder shines—literally!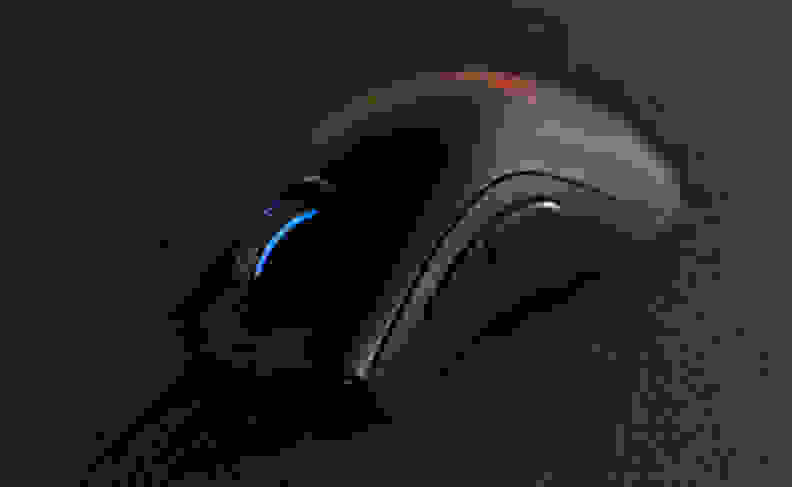 There are a total of five buttons: the usual right and left click buttons, a scroll wheel that can be used as a third button, and two programmable buttons on the left side where your thumb will naturally rest—if you're a righty. Using the programmable buttons feels nice and natural and they were designed to match the click of the main left and right buttons.
Like most Razer products, the Deathadder really stands out if you're into customizing your gear. Using the Razer Synapse software, users are able to create their own profile, personalizing things like sensor sensitivity, pointer acceleration, as well as lighting. It uploads this profile to the cloud so gamers can access their settings even if they use a different computer.
A lot of gaming mice have a tendency to look like the The Dark Knight's Batmobile, a trend Razer is more than a little responsible for. The Razer Deathadder on the other hand has a much more subdued look and is a great introductory experience for anyone just getting their feet wet in the world of gaming peripherals. Worry not, though: it still comes in black.
When it comes to the extra 16.8 million colors of the rainbow, the Deathadder Chroma has three modes: Spectrum Cycling, Breathing, and Static. "Spectrum Cycling" cycles through all 16.8 million colors, while "Static" simply stays a single color the entire time.
"Breathing" is about the creepiest name Razer could've picked for this mode. Luckily, it's not all that bad, but it does still ominously pulse like it's plotting something.
Firefly Hard Gaming Mouse Mat
My mousepad has system requirements. Get on my level!
This isn't anything like the flimsy, faded AOL cloth mousepad you'd expect to find in your parents attic. Nor is it the thin, stiff cardboard with printed cat photos you'll find at your local Best Buy. No, this is a mousepad that, according to Razer, is designed specifically with gamers in mind.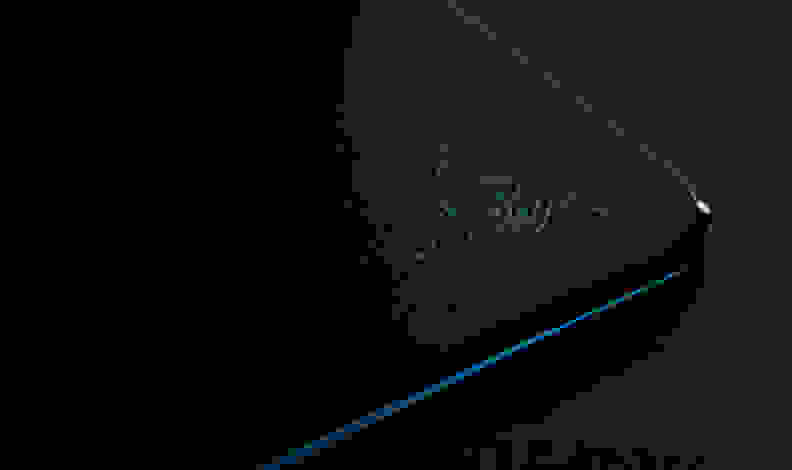 Case in point: The hard, micro-textured finish, which is supposed to give you pinpoint accuracy. In all of my time using it the mouse always went where I moved it. There wasn't any lag or jittery stumbles and the Deathadder always glided smoothly across the Firefly's surface. Of course, I rarely have that problem with any smooth, flat surface, but your mileage may vary.
It comes in at a whopping 14x10 inches, so you'll have to make sure you have enough free space on your desk. You'll also need to free up a USB port, though only if you want it to also breathe and pulse at you. In order to take full advantage of the Chroma lighting you'll also need 100MB of hard disk space. Otherwise, there won't be any double rainbows in your near future.
But, if you have that space to spare, you'll be treated to two additional lighting presets on top of what the Deathadder can do. "Wave" lights the mousepad with a rainbow and moves in a—you guessed it—wave in either a left or right direction. "Reactive," on the other hand, pulses whatever color you choose whenever you click with a Razer mouse.
Wrap Up
Do you have two spare USB ports, 100MB of disk space, and a hankering for a mousepad that can "breathe" at you?
Jokes aside, the Deathadder Chroma Mouse and Firefly Hard Gaming Mouse Mat are a pretty solid combo if you're looking to add a splash of color to your gaming setup. While the cost is outrageous if you just need a mousepad, the performance is still great—with loads of customization to boot.
You might be thinking to yourself, "But Nick, do I really need a $130 light-up mouse and mousepad that hogs two USB ports and has minimum system requirements?" The answer is, of course, no. Nobody needs this thing. But if you want to add a little bit of personal flair to your gaming rig, this is the best way to do it. It's not like most gaming desktops are hurting for extra USB ports.
Eat your heart out, Crayola!
It's an eye-catching peripheral and it's certainly not the worst mouse pad you can buy. That's not exactly a high bar, but it's the truth. And with Razer releasing an open SDK this past March, you might even start to see developers integrate it with games. So you might see it flash red when your health gets low, or blue while your abilities are cooling down.
Is that enough to justify plunking down $130 on a mouse and mousepad? It's hard to say. For most people, certainly not—but gamers aren't like most people. We tend to go a little overboard when it comes to our rigs. So if you want a mousepad that'll light up like a mood ring, go ahead.
Related Video