Laptops
TCL's NXTPaper could be the next-gen e-reader we've been waiting for
A full-color tablet that works like an e-reader? Sign us up.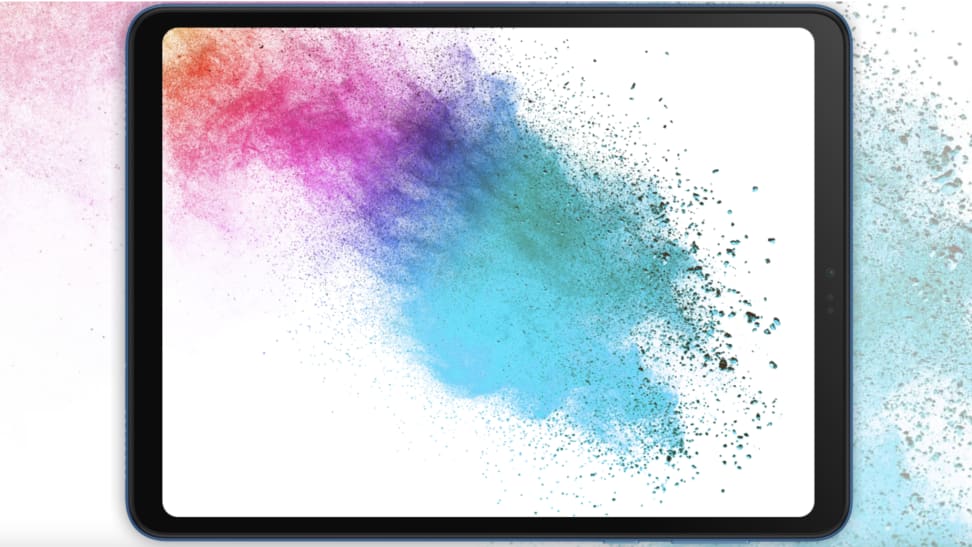 Credit: TCL
Follow all of Reviewed's
CES coverage
as it happens. To get a sneak peek at the latest product trends delivered straight to your phone, sign up for
text message alerts
.
TCL may be known for its giant, awesome TVs, but it's quickly making a name for itself with other innovative display technology, too. One of our favorite examples is the upcoming NXTPaper Mid Android tablet, which uses a new display type that doesn't have a backlight. Instead, it relies on ambient light (like a Kindle or other e-reader) but with a full-color display.
The lack of a backlight has a couple key benefits—most notably, it dramatically increases battery life. It takes a lot of power to keep your screen brightly lit, and the NXTPaper's display should improve on that tremendously since it doesn't need one. I don't expect to see the multi-day battery life that you get with traditional monochrome e-ink, but a full workday should be easy enough.
The one downside there is the display stack is still fairly reflective, and relying on ambient light means it doesn't appear to be quite as bright as your typical tablet or laptop screen. It's a small price to pay, especially if it can live up to the hype in terms of battery life.
The second benefit of a display like this is the lack of eyestrain. One of the reasons E-Ink e-readers like the Kindle are so pleasant to read on is they aren't constantly flickering as the screen refreshes. This is what makes staring at a screen all day so exhausting, so we're excited to get to use it for ourselves and see how it holds up.
Beyond that, the TCL NXTPaper Mid is just an exciting tablet for the money. It's expected to launch in Europe this spring for €349, and for that you're getting an Android 10 tablet with an 8-core 2GHz CPU, 4GB of RAM, 64GB storage (with MicroSD available), USB-C, GPS, and 4G LTE, on top of the unique 8.8-inch display. It's a compelling combination, and we expect it'll hold up well when we get a chance to test it later this year.
The product experts at Reviewed have all your shopping needs covered. Follow Reviewed on Facebook, Twitter, and Instagram for the latest deals, product reviews, and more.
Prices were accurate at the time this article was published but may change over time.