Laptops
These are the toughest laptops you can buy
These PCs can handle anything you throw at them, literally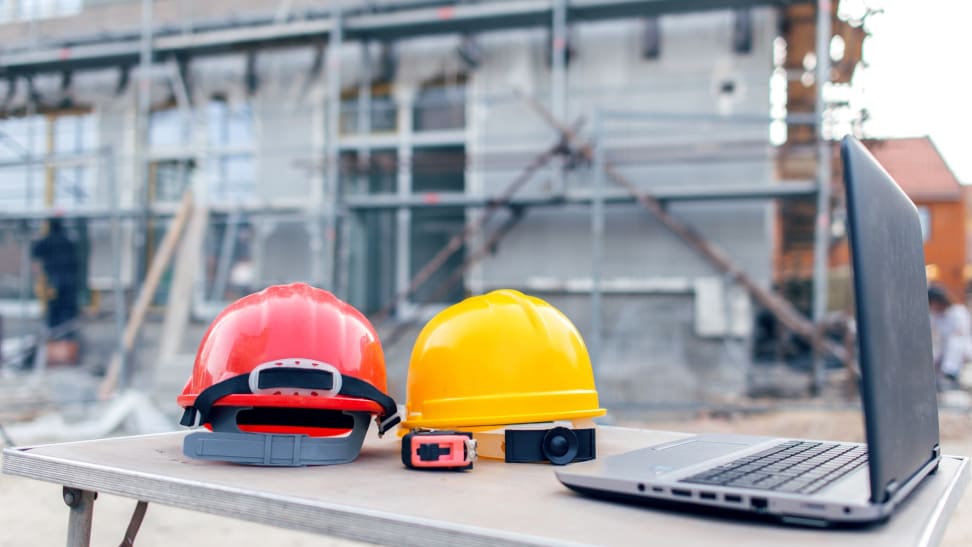 Credit: Getty Images user "dardespot"
Modern laptops have a hard life. We treat them like disposable commodities, throwing them in our bags like discarded gum wrappers, using them as coasters, and shoving them into the hands of toddlers looking for a Netflix fix. It's inevitable that with all the punishment they endure, at some point they'll reach the point of no return.
But as badly as us regular folks treat our personal computing devices, it's nothing compared to the punishment dished out to laptops used by the military, police, and field researchers. While we expect our MacBook Air to shrug off the occasional Starbucks spill, ruggedized laptops are designed to withstand pouring rain, six-foot drops, intense vibration, and extreme temperatures.
These are the toughest personal computers on the planet. Most have been tested to comply with the MIL-STD-810 standard—the Department of Defense's environmental testing procedure. While some of these laptops are durable enough for the office, we made sure to include the other kind too. You know, the kind you use when jumping out of an exploding airplane into an active combat zone.
---
MobileDemand Flex 10A
Equipped with Windows 10 Professional and encased in MIL-STD-810G certified materials, the MobileDemand Flex 10A is a 2-in-1 tablet/keyboard combo that's been military drop tested (26 drops from 4 feet, apparently) and comes equipped with a snap mount plate.
It only has a few reviews on Amazon, but most of them mention satisfaction with the laptop's durability even if the keyboard needs to be re-paired on occasion. At $665, this one seems like a good pick, more on the value side of things.
Buy the MobileDemand Flex 10A 2-in-1 rugged laptop from Amazon for $665
Asus Vivobook W202NA-YS03
This affordable option from Asus ($258 on Amazon) is a good choice if you want something more rugged than the average laptop, but don't want to go for one of the construction- or military-grade options. In fact, this one's an especially good buy if you've got a kid who needs a laptop for school: the small 11.6-inch screen and keyboard are protected by a rugged but also easily repairable body.
This Asus has been designed with K-12 kids in mind, but anyone could use it. It's just worth noting that it's a very small, relatively low power option and uses a lightweight version of Windows 10 that's app based. However, if what you need is a casual laptop that can take more bumps/spills than average, this one could be a good choice.
Buy the Asus Vivobook W202NA-YS03 from Amazon for $258
Asus Chromebook C202SA-YS02
This one's essentially a Chromebook version of the above: it's "ruggedized" and water resistant, featuring an Intel Celeron 4 GB processor, a 16GB eMMC, and an 11.6-inch screen. It's very light at 2.65 lbs., but should be able to survive common four foot drops.
Because this one's a Chromebook, it runs the Chrome OS—a platform that's primary app-based and not ideal for power users. If you need a more robust rugged laptop, it's probably not a good choice.
Buy the Asus Chromebook C202SA-YS02 from Amazon for $218
Dell Latitude 12 7000
While technically not a laptop, the Dell Latitude 12 7000 is still made tough: it's a rugged business tablet made to be used outdoors. For $819, you're getting an 11.6-inch screen (note: same as the $200 laptops above), but quite a bit more power/finish.
The Intel Core M-5Y71, 512 GB SSD, 8GB of RAM, and Windows 10 64-bit make this one of the better choices if you need to run more intensive programs or keep lots of tabs/images open, which is why it's hundreds of dollars more expensive than the two Asus tough 'tops.