Laptops
This $200 tablet runs Android and Windows...and it's not good
A bargain-bin Chuwi tablet that's disappointing no matter the OS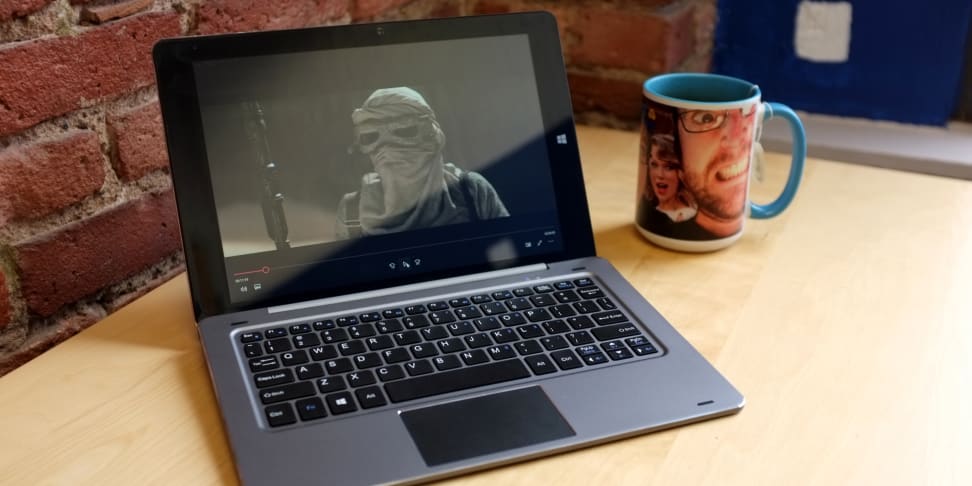 Credit: Reviewed.com / Brendan Nystedt
What if I told you there was a way to get both Android and Windows onto a single tablet, giving you the best of both worlds? That sounds pretty awesome, right? Well, after using a 2-in-1 from Chuwi for a while, I'm still not sold on the idea. The Chuwi Hi10 Plus (MSRP $199) is an affordable tablet that runs both the latest version of Windows alongside Android. When you start the tablet up, it gives you the option to choose one or the other, which is neat.
The Hi10 looks like it has decent enough specs…at least on paper. It has a fairly standard Intel Atom quad-core chip inside with a better-than-average 4 GB RAM. Its metal enclosure feels surprisingly good for something that's only $200. The gorgeous, vivid display is taken from the now-discontinued Microsoft Surface 3, and it even comes with a screen protector already installed on it from the factory.
But, then I put the Chuwi into its $55 keyboard dock, which left gouges and marks all over the screen protector. Things went downhill from there.
Booting up into Android was relatively painless. While Android works fine on the Hi10 Plus, I was stunned to discover that it's running a version that's suuuuper old. Android 5.1 came out all the way back in 2015, which makes it feel like this Chuwi's playing Google's Greatest Hits.
I'd bet that the Hi10 Plus will probably be stuck on 5.1 for the life of the device, so you shouldn't count on it staying secure or relevant for very long. Sure, you can get apps from the Google Play store, but you'll be limited to apps that are still compatible.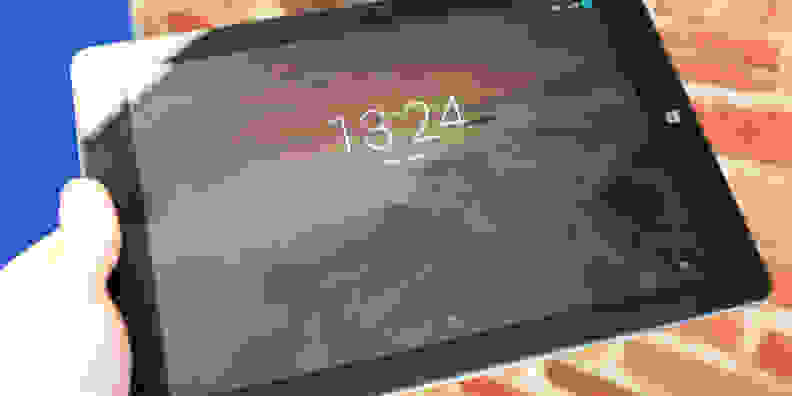 And then there's Windows 10. Windows can run on pretty basic hardware, but on this tablet it always felt slightly bogged down. Its quad-core Atom with 4 GB RAM should be fast enough to handle simple tasks, but I suspect that the slow internal eMMC storage and weak WiFi made this Chuwi feel a lot slower than it should have.
Living with the meager 64 GB of storage that's installed can be a challenge since it's divvied up by Android and Windows. In fact, Windows had only around 30 out of its measly 48 GB left. Even taking advantage of its display to watch a movie was disappointing, because crackling from the headphone jack instantly took me out of the experience. What a bummer!
Having a device that runs two operating systems can be super useful. Take, for instance, the new Chromebooks that can run Android apps. This ability comes in handy, and as far as I can tell, it works darn well. I've dual-booted Windows and macOS on MacBooks for a decade with nary a complaint. I don't want to dismiss the idea of dual-booting Windows and Android until I've seen it done well, and this Chuwi just doesn't pull it off.
This Chuwi just doesn't pull off the dual-booting trick
So, despite Chuwi's best efforts, this $200 tablet just has too many issues to recommend. At least they know how to make a very good cheap laptop.