Laptops
Videographers And Illustrators Rejoice For Adobe Updates
Increased performance and new features steal the show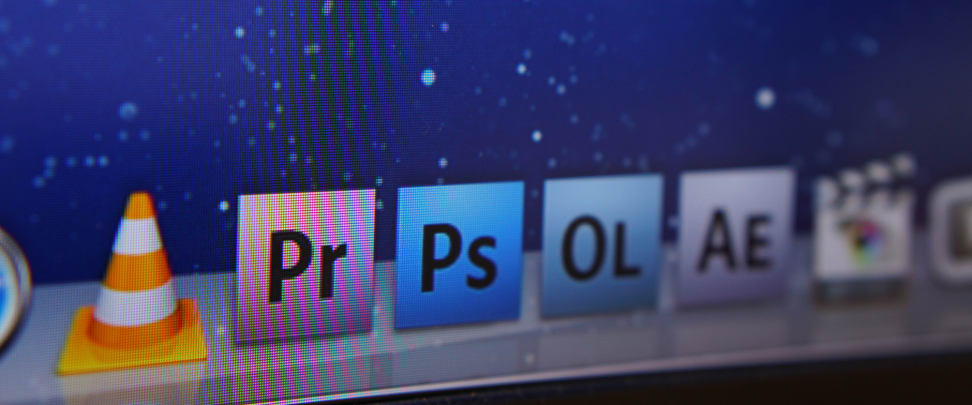 Credit:
Along with Adobe Stock, Adobe also launched the 2015 updates for the Creative Cloud apps. While this includes updates for Photoshop and Lightroom, it isn't just photographers that are getting all of the benefits. Adobe Illustrator and Premiere are also getting updates to performance and functionality that's nothing to scoff at.
For graphic designers, the latest updates to Adobe Illustrator brings new tools and supposedly dramatically enhanced performance. Adobe claims that Illustrator CC is 10 times faster than the previous CS6 version—which lends itself to smooth panning and zooming.
Meanwhile, Creative Cloud Charts—which is currently only a preview—allows users to create custom charts, graphs, and infographics. While a similar feature already existed in Illustrator for a few years now, this new updates seeks to vastly improve its functionality and make it easier to use. Even though it's only a technology preview currently, the new tools shows plenty of promise.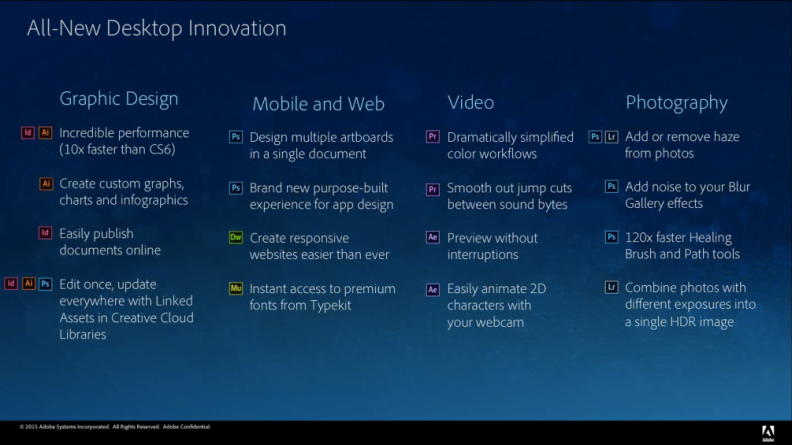 Videographers also have a host of new features to get excited about in Premiere and After Effects—some of which we had a first-look at during the NAB (National Association of Broadcasters) show in April.
Color correction is one of the most time-consuming and complicated workflow tasks and the new color panel is hoping to make things a little easier for videographers that work in Premiere. The Lumetri color panel dramatically simplifies adjusting light and color by using sliders and tools that originally appeared in Lightroom and Speedgrade.
The Morph Cut transition tool supposedly uses software to match the background between similar and static shots in order to hide the jump cut found in video interviews. The standard workaround for videographers everywhere is to cut to B-roll at these points, but Adobe has seemingly solved the need for this with the latest software upgrade.
While it's hard for anyone but professionals to get excited about those last two updates, After Effects is getting a new feature that appeals to the kid in all of us. The Character Creator uses your computer's built-in webcam and software to track your face and match your gestures to a series of pre-fabricated 2D characters or characters you create in Photoshop or Illustrator. The end result is an animated cartoon character that syncs the audio recorded from your microphone to the gestures captured by the webcam. While it's not robust enough for professionals, it looks like the perfect tool for students and teens as a gateway to a content creation career.
Rounding out the list of impressive new features is Adobe CreativeSync, a service that can be used to streamline your workflow between devices. It's available exclusively with Creative Cloud and can be used to sync creative assets across devices—from desktop, to web, to mobile.
The 2015 version of Creative Cloud—and all of the new features—are available now for subscribers but if you're a first time customer Adobe offers plenty of pricing plans so you can get the most out of the software you need.
Related Video