Laptops
Apple Unveils New Flagship Macbook Pro
Apple has unveiled its new flagship Next Generation Macbook Pro.

Credit:
Apple has unveiled its new flagship laptop: The Next Generation Macbook Pro. This new Macbook Pro boasts several upgrades of note, including a slimmer profile: at 0.71 inches thick, it is the same thickness as a Macbook Air. Apple CEO Tim Cook claimed that "It's thinner than my finger" and will weigh just 4.5 pounds. The aesthetics of the Next Generation Macbook Pro will remain the same: It will still have the same aluminum unibody case and backlit keyboard. The main differences of note are the internal components and the display.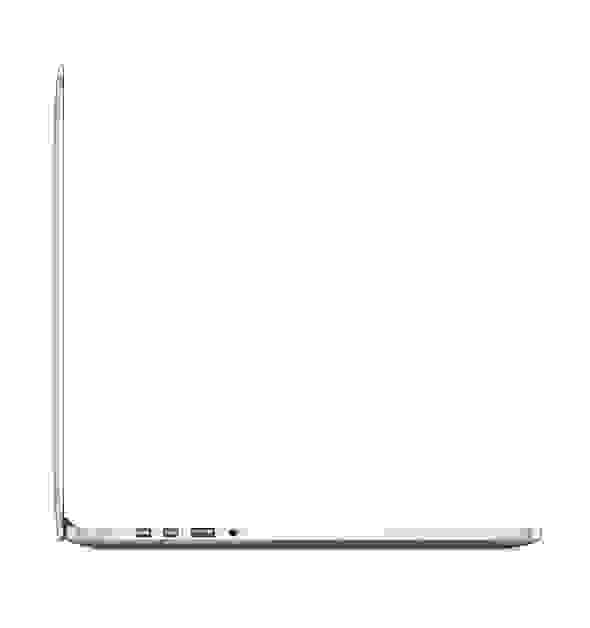 Either an i5 or i7 quad core Intel processor powers the Next Generation Macbook Pro. Coupled with Turbo Boost, the i7 will be able to reach speeds of up to 3.7 GHz. This flagship model with run off 16GB of RAM, and will also have up to 768 GB of flash storage. For a graphics processor, the Next Generation Macbook Pro will have a 1GB Geforce GT 650M graphics card. All this hardware will be necessary to help support the shiny new display specs.
Tim Cook announced that Apple's new laptop will have retina display, meaning that you won't be able to distinguish individual pixels from a typical viewing distance. In hard numbers, that means the screen with have a 2880x1800 resolution with 220 pixels per inch.
The Next Generation Macbook Pro will also carry some standard ports, and a number upgraded ports. It will have two USB ports which will support both 3.0 and 2.0. It will also have two thunderbolt, an HDMI, an SD card reader, and a headphone jack. The new Pro does not include an Ethernet jack or Firewire 800 port, but Apple has introduced two adapters that offer thunderbolt to gigabit Ethernet and thunderbolt to Firewire 800 connections.
So, the standard model will have a 15.4" retina display, 2.3 GHz i7, 8GB of RAM, 256 GB of flash storage, and a Geforce GT 650M. The final price tag for the Next Generation Macbook Pro? $2199. The higher end model costs $2799.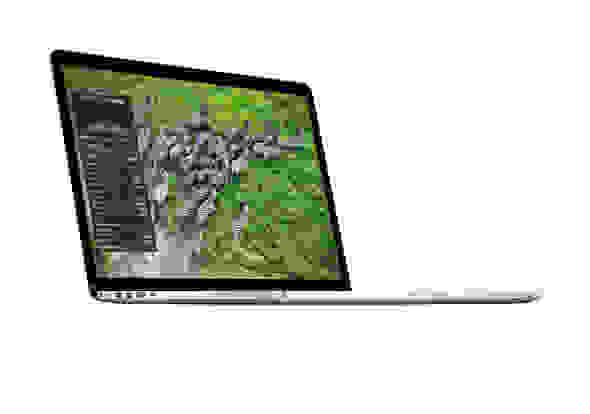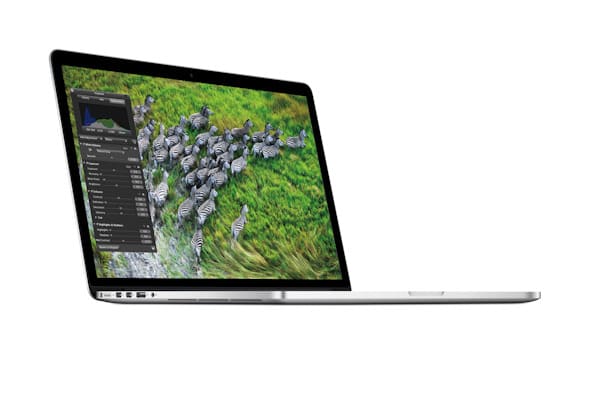 Apple is also upgrading the current Macbook Pro and Air models. Both laptops will receive new Ivy Bridge CPUs, but the price will not increase. The 11-inch Air will cost from $999 up to $1099. The 13" Macbook Air will get a 1.8 GHz i5 dual core processor and Intel HD graphics 4000,a nd the price remains at $1099 to $1499. The Macbook Pros are getting more upgrades. The 13" model will have the option for a 2.9 GHz i7, 750 GB HDD, and up to 8 GB of RAM, priced at $1799. Lower-specced models will cost from $1199. Also of note, is that the the new Macbook Pros will support two USB 3.0 ports. The 15" models with have either 2.3 or 2.6 GHz i7 quad cores. They will also have upgraded GPUs, a choice between either 516MB or 1GB GeForce GT 650M. These large models will be priced between $1799 and $2199, but for that price might as well hold out for the Next Generation Macbook Pro with the retina display. All of these new models are available immediately.