Laptops
Lenovo Preps For Windows 10 With Three New Laptops
Updated laptops and new software are paving the way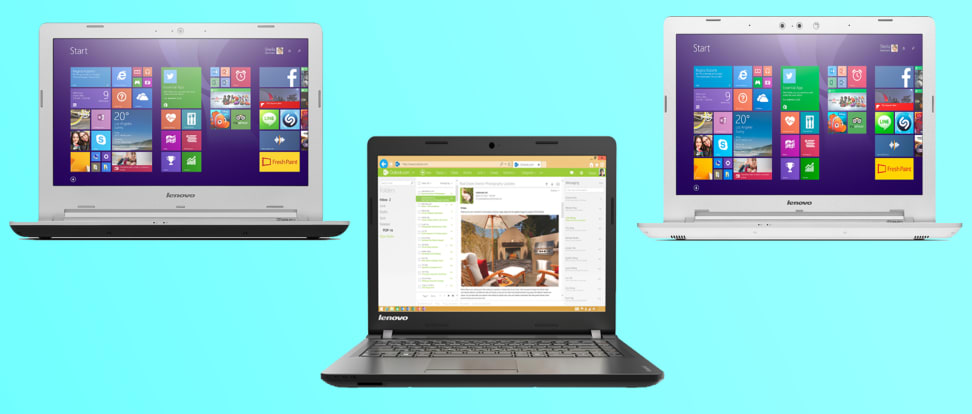 Credit:
Lenovo is using its Lenovo Tech World event in Beijing, China to debut a host of new products and features that will hit the market just in time for the launch of Windows 10 this summer.
The announcements include three new consumer laptops that, while shipping initially with Windows 8.1, are ready to be upgraded to Windows 10 as soon as it's released. Once that happens it will feature enhanced functionality with Windows 10's voice assistant—Cortana—thanks to a program called REACHit.
Lenovo laptops fall into one of two categories: media platforms and workstations. The new 14-inch Z41 and 15-inch Z51 that were announced yesterday attempt to be a little bit of both.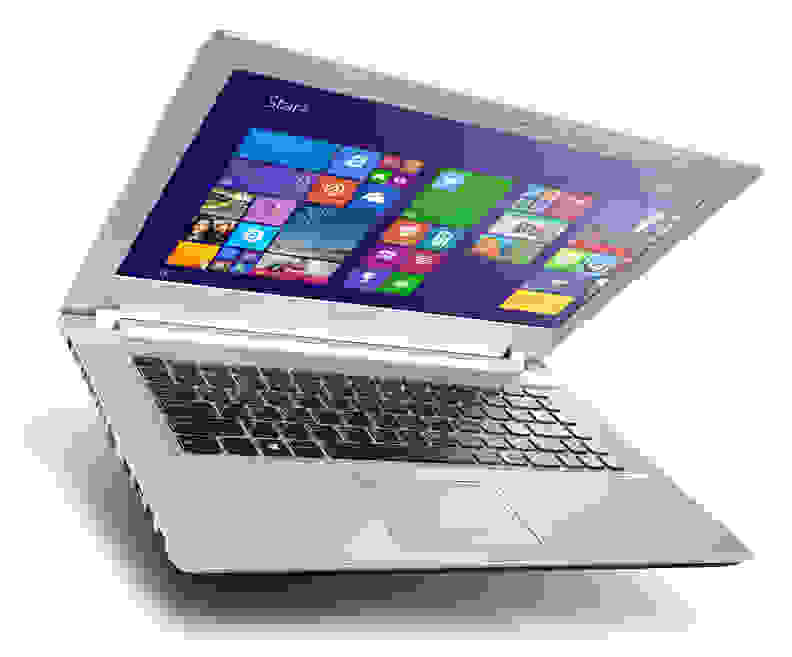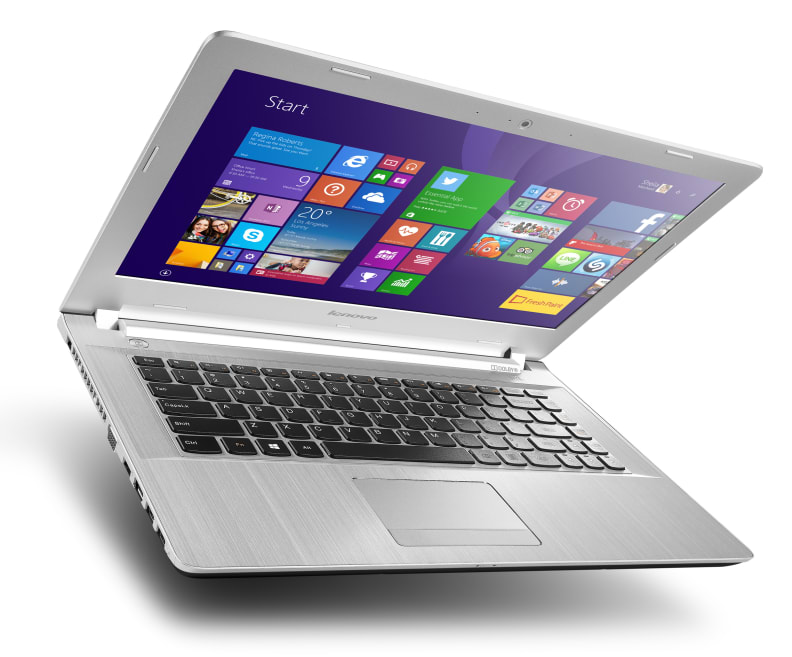 Except for the size difference and one key feature, the Z41 and Z51 have almost all of the same components. Each base model comes equipped with a 5th Generation Intel Core i3-5010U Processor, an Intel HD Graphics 5500, 4GB of RAM, and 500GB of storage space. The Z51 does get a few benefits over the Z41 though, including the option for an Intel RealSense 3D camera and the ability to upgrade to a better graphics card than what's available on the Z41.
The Intel RealSense 3D camera features 1080p color and a depth sensor so users can 3D scan objects (for 3D printing), play 3D video games, and use gesture controls. The Z51 also has the option to upgrade the GPU to an AMD R9-M375, which is a step above the top option for the Z41, an AMD R7-M360.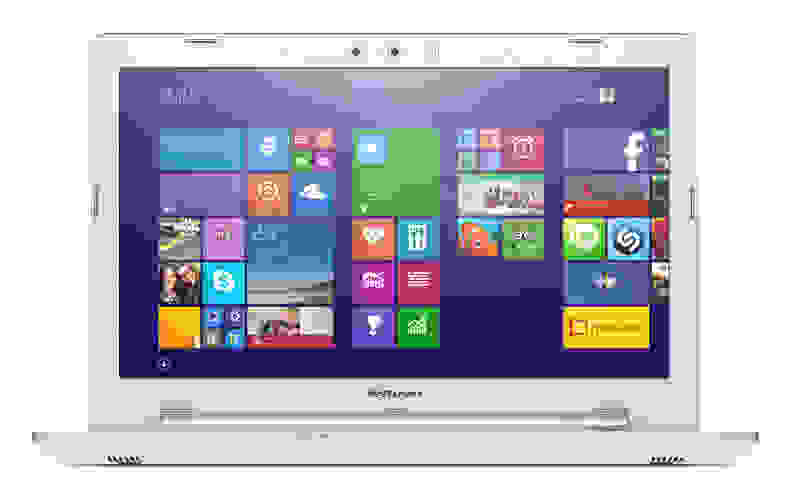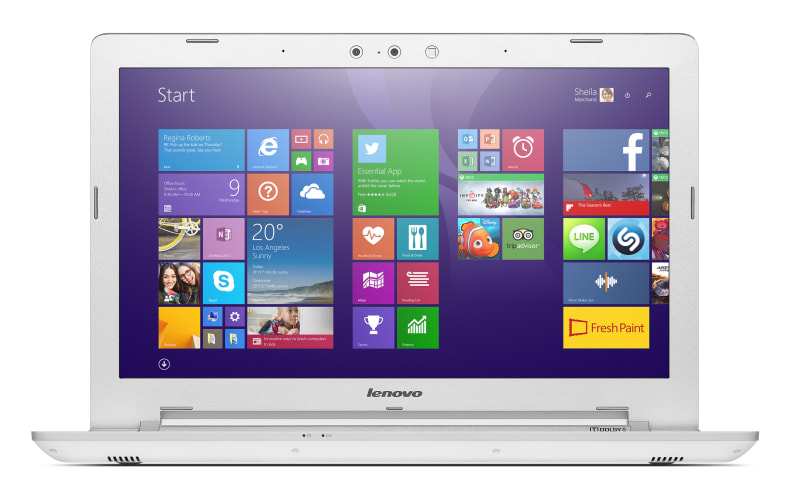 While the Z41 and Z51 are just the latest upgrades to the Lenovo Z series, the company also announced a new line with the Ideapad 100. This new laptop is focused on being budget-friendly and portable and comes in either 14 or 15-inch variants. At its highest specs it features an Intel BayTrail-M N3540 processor, an Integrated Intel Graphics GPU, 8GB of RAM and up to either a 500GB HDD or 128GB SSD.
All three laptops will be available in June from the Lenovo online store and retail stores. The Z41 and Z51 will have a starting price of $499, while the Z51 model that includes the Intel RealSense 3D camera will start at $599. The 14- and 15-inch Ideapad 100 base model will have a starting price of $249.
While other manufacturers might call it quits after announcing three new laptops, Lenovo also announced a new feature specifically targeted to make Lenovo the go-to option for your new Windows 10 PC. One of the most highly anticipated features of Windows 10 is the full integration of the new Microsoft digital assistant Cortana, which is available on every PC, tablet, and phone that's running Windows 10. Lenovo also announced that it's partnered with Microsoft to combine the key features of Cortana with REACHit, a program that—with your permission—can access more sources for Cortana to pull information from.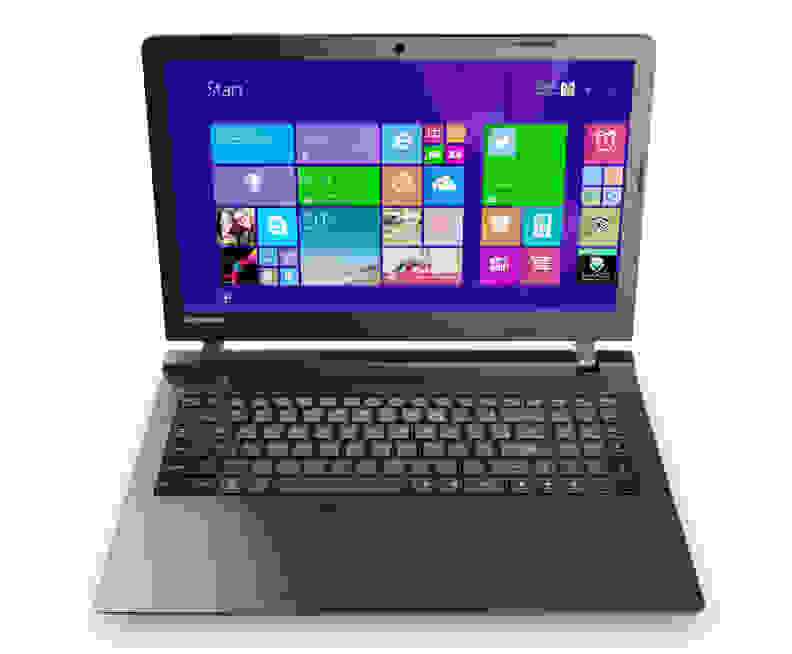 There are a wide variety of cloud storage options available now and REACHit makes Cortana aware of—and able to access—most of the major ones, including: GoogleDrive, Dropbox, Box, and OneDrive. What's even more impressive—if it works as advertised—is the ability to pair a location to the last time you worked on a file. Then, according to Lenovo, you can say something like "Cortana, find the picture I worked on at Starbucks last week," to recover a file on a separate device.
If it works as advertised this could be the standout feature that pushes Lenovo PCs a step above other brands. Cortana with REACHit will be available as a beta when Windows 10 launches this summer, otherwise you'll have to wait for a final build to be ready in the fall.
---
Hardware Specifications
Lenovo Ideapad 100
Display/Resolution: 14 or 15-inch HD 1366 x 768
CPU: Up to Intel® BayTrail-M N3540
GPU: Integrated Intel® Graphics
Memory: Up to 8GB DDR3L
Storage: Up to 500GB HDD; Up to 128GB SSD
Lenovo Z41
Display/Resolution: 14-inch FHD 1920 x 1080
CPU: Up to 5th Generation Intel® CoreTM i7 processo
GPU: Integrated Intel®, or up to AMD R7-M360
Memory: Up to 16GB DDR3L
Storage: Up to 1TB HDD or up to 1TB SSHD
Lenovo Z51
Display/Resolution: 15-inch FHD 1920 x 1080
CPU: Up to 5th Generation Intel® CoreTM i7 processo
GPU: Integrated Intel®, or up to AMD R9-M375
Memory: Up to 16GB DDR3L
Storage: Up to 1TB HDD or up to 1TB SSHD
Related Video