Laptops
MSI Raises the Bar for the Next Generation
Backlit keyboards for every palate, from gamers to CAD designers
Credit:
MSI showed off a suite of notebooks and gaming machines at CES 2014. It has divided its efforts into three sectors: workstations, gaming laptops, and All-in-One PCs. This year MSI has poured their resources into balancing price with performance.
Workstations
Certified for Serious Work
Introducing GT70 and GT60. Both are certified for Adobe Creative Suite, Autodesk, and Solidworks. Running on 4th generation i7's, each utilizes NVIDIA Quadro graphics cards which allow for professional level rendering. Made from the same aluminum as their gaming laptops, it's clear the company wants to maintain a unified style among all of its products.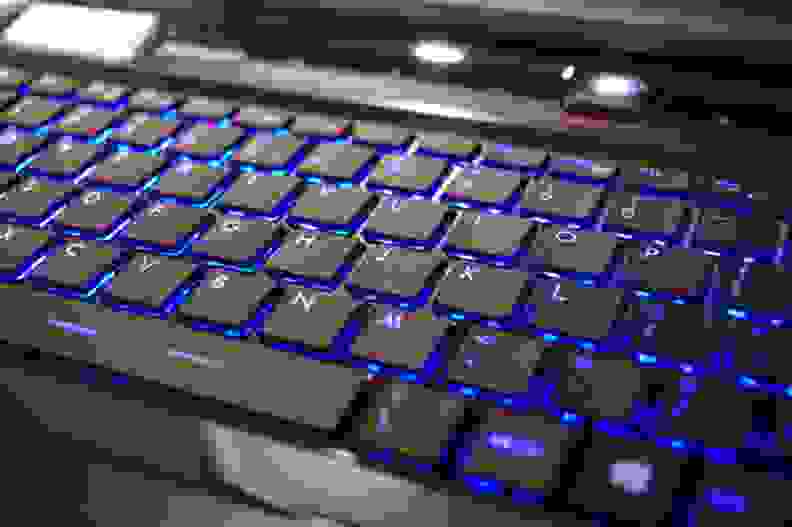 Gaming Laptops
MSI's bread and butter
You may notice the dragon emblem on the back of the next generation of MSI gaming, it's part of a new branding effort. The GE, GT, and GX series have been renamed Leopard, Dominator, and Destroyer respectively.
Among the most important updates is the "SteelSeries Engine." MSI's newest gaming laptops will feature keyboards that are fully programmable. The backlit keys can now be adjusted along a full spectrum of colors. SteelSeries allows for every key to execute macros that are program specific without having to load a profile.
For example, you can program the Q to apply a filter in Photoshop. When you leave that program and run a computer game, the Q key seamlessly becomes "throw grenade" (or whatever) again. The Destroyer version also boasts a tracking system, so the most hardcore gamers can see what macros they're using the most.
Also showcased was the GS70 Stealth, now the thinnest 17-inch laptop. Powered by a 4th generation Intel i7, this machine combines portability with power.
All-In-Ones
This All-In-Ones have a lot going on
The AG2712A has Flicker-Free and Blue Light Control technology to reduce eyestrain. Playing around with it for a short while felt good. Gaming was smooth and the 10-Point Multi Touch was responsive. The AG2712A serves well as a space-saver, or a supplement PC.