Laptops
This cute keyboard makes typing in VR fun and easy
Embody a friendly looking alien and drum away!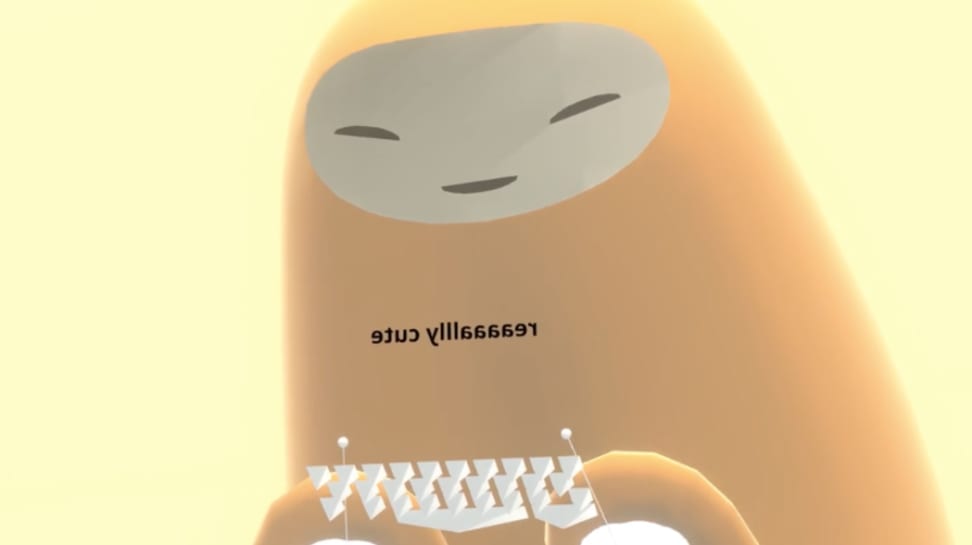 Credit: Motherboard
When it comes to typing out full sentences in virtual reality, the struggle is real. With most VR headsets, you have to type one letter at a time on a digital keyboard. It's annoying, slow, and far from fun. Normal VR, a smallish company that explores the intersection between design and tech, wants to provide a solution to this problem. So, the unusual company created a digital keyboard you pound on with drumsticks.
Enter Cutie Keys.
The world you find yourself in is bright, strange, and surrealistic. You embody an alien that resembles No-Face from Spirited Away. When you look down, you see a digital keyboard that's hovering in mid-air. Unable to resist the temptation, you drum out a message with the sticks the alien's holding. In an odd voice, the alien repeats every single letter. If you stretch the keyboard and type, the alien's voice gets low and deep. If you shrink the keyboard, the alien's voice reaches a higher pitch.
VR is still new, so the rules haven't been set in stone yet. I like to think of VR as a playground for aspiring developers. I'm not sure if this digital keyboard is an appropriate long-term solution, but it makes typing in VR fun and easy. It's weird, for sure, but delightful. If anything, it'll make you smile.
The keyboard is open-source too, which means you can go in and modify it. If you're an amateur VR developer, you can grab the software from GitHub. Maybe Cutie Keys will replace Steam's virtual desktop? Who knows! Oh, and happy typing!
Related Video