Laptops
This retro-looking keyboard is 2017's alternative to the classic typewriter
Writers, rejoice!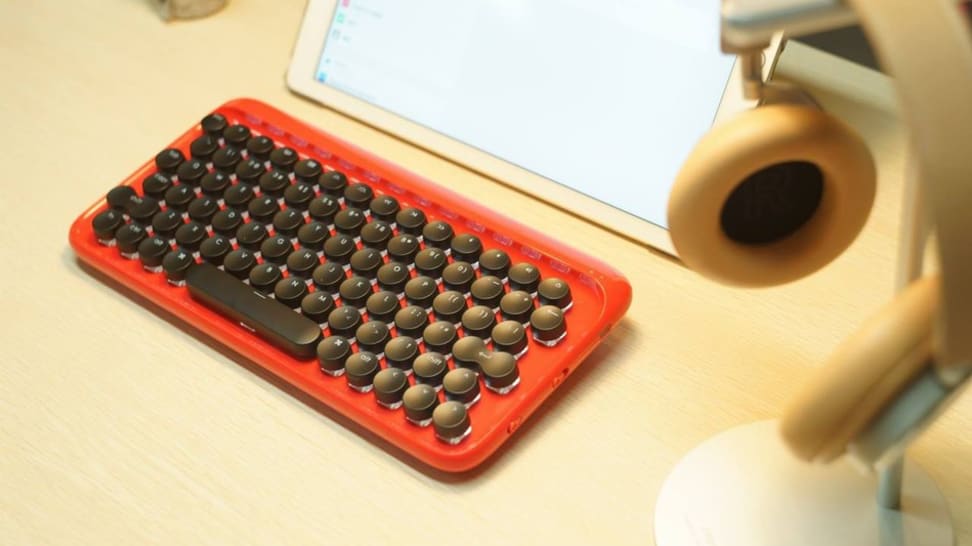 Credit: Lofree
Maybe it's the writer in me, but I love the look and feel of a classic typewriter. Between the click-clack sounds and the classic design, there's something magical about a traditional typewriter. Sadly, with modern computers on the rise, typing machines have really fallen out of fashion. If you love typewriters like I do, well, you're in luck. They're about to make a comeback.
Lofree, a tech startup, recently announced its new lineup of mechanical keyboards. The keyboards, with their round keycaps and bright colors, draw inspiration from old-school typewriters. They may look retro, but they're equipped with the best modern features.
The Lofree keyboard is compatible with PC, Mac, iOS, and Android. You can select wired or wireless, meaning it's a travel-friendly product. It even connects to three devices simultaneously. Imagine working with your smartphone, tablet, and laptop at the same time. Cool, right? I really dig the combination of old-school design and modern function.
From robin's egg blue to pastel pink, the keyboard will be available in many different colors. There are three backlit settings too, so, if you really want to, you can use the device in the dark.
No word on the price or release date yet, but you can get more information by signing up on the Lofree website.
Related Video