Laptops
This VR-Ready computer looks like a jetpack, and it's awesome
Boba Fett would be jealous
Credit: DamnGeeky
Yesterday, I saw my first virtual reality backpack. When I picked it up, I handled the wearable rig like a precious artifact. I was careful with it, but also wildly curious. When I tried to turn the backpack around, it wouldn't budge. I was puzzled for a moment. It wasn't long before I realized the computer was tethered to the table. Whoops. The people manning the booth had a good laugh, at least.
MSI, known for their high-end gaming gear, showed off its VR One at CES. This wearable computer is a real game changer (ha) because nothing ruins an immersive experience quite like tripping over a cable. The thing is, when you're chained to a desktop tower, you're not getting the most out of your VR experience. You might not have a lot of space to move, and if you do move, you might mistakenly yank the wires out. But with the VR One, you have the freedom to move around your office or game room.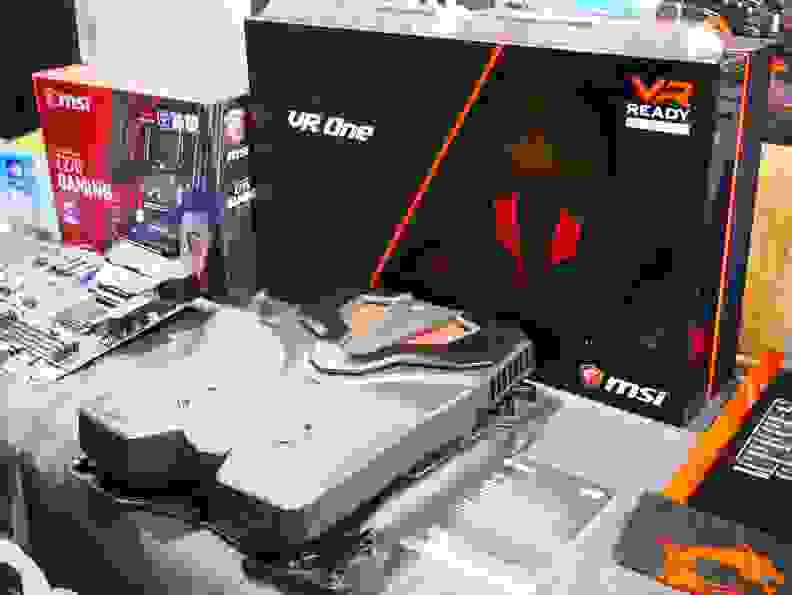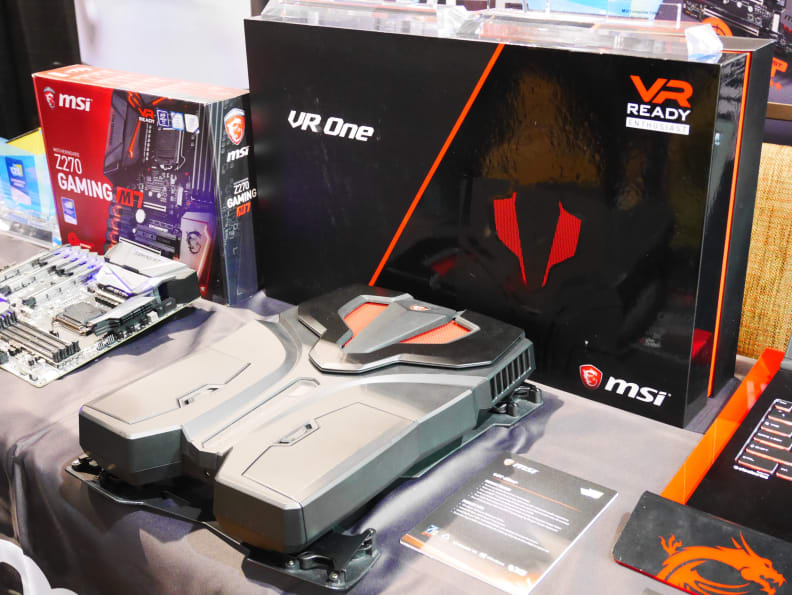 The ports are located at the top of the backpack. All you have to do is plug in your HTC Vive or Oculus Rift and have at it. The rig comes with two batteries and they'll give you about 90 minutes of VR time, but they're rechargeable and you can swap them out as needed. The gaming backpack also has outward facing computer fans, so the rig isn't going to blow air on you.
The most surprising thing was how thin and lightweight it was. I expected it to be much heavier. A literal pain in the neck, if you will, but I was wrong. If you're going to strap a gaming computer to your back, I imagine it needs to be as comfortable as possible. My only concern is durability. This computer is powerful enough to drive a VR headset, for sure, but what if you back into a wall? Will it break or is the computer case strong enough to take a few hits?
If you're a die-hard VR enthusiast, this product is probably for you. It currently retails at $1,799 on Amazon. The VR One is expensive, but then again, you're investing in a wearable computer that's designed for VR experiences.
Related Video