Laptops
Toshiba Reveals Specs for Upcoming 4K Laptop
The ultra-high-definition Satellite P50t is set to beam down by July.

Credit:
Toshiba has officially announced its laptop lineup for 2014, and among the myriad portables is the Satellite P50t. The P50t's primary claim to fame is a stunning 4K resolution. Also referred to as ultra high definition (UHD), 4K screens have thus far been primarily found in cutting-edge TVs and professional monitors, but they're starting to make their way to laptops and, eventually, tablets.
According to Toshiba, the P50t should be available by Q2 2014, which means no later than July.
This laptop's 15.6-inch IPS panel boasts a 282 PPI pixel density, giving it more than twice the resolution and sharpness of the company's full-HD laptops of the same size. The P50t will come standard with Windows 8.1 64-bit, and the 4K screen is also 10-point touch capable.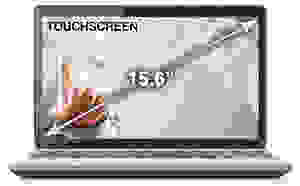 Power users will be glad to know that the P50t offers more than just a pretty screen. Toshiba's spec sheet reveals that it's packing Intel's 4th-generation i7 processor, an AMD Radeon R9 M265X graphics card, 16GB of ram, and 1TB of hard drive space. There will also be four USB 3.0 inputs.
Somehow, all of that power will be crammed into a 4.8-pound aluminum clamshell. So, what's the catch? Toshiba has yet to announce pricing for this 4K beast, but we'd wager right now that it'll cost more than the average laptop. Stay tuned for our in-depth review of the Toshiba Satellite P50t later this summer.
Via: Toshiba