Laptops
Toshiba's New 2-in-1 Ultrabook Puts Wacom Tech to Work
New external drives and WiFi memory cards co-star at CES.

Credit: Reviewed.com
Today, Toshiba used the big stage of CES to trot out its latest products in energy, healthcare, laptops, and storage. But the company spent much of its energy showcasing its Portégé Z20t, an ultrabook providing 2-in-1 versatility with a sleek, hybrid design.
With its detachable screen, the Portégé can be used as either a traditional laptop or as a tablet. The 12.5-inch touchscreen is a full-HD IPS display, powered by an Intel Core M processor between 128GB and 512GB of M.2 SSD storage, and as much as 8GB of RAM. A Wacom digitizer pen offers 2,048 points of sensitivity, providing an instantly familiar pen-on-paper writing experience.
Toshiba promises extra long battery life with the Z20t: 9.1 hours when used as a tablet, or 17.5 hours when hooked up to the keyboard dock. Barista, can I get a refill on that Venti while I load up another movie?
The Portégé Z20t will be available in January, starting at $1,399.
Also debuting at CES is an array of new Toshiba Canvio Connect II Portable Hard Drives offering 500GB, 1TB, 2TB, and even 3TB of USB storage. Who needs to download a movie at Starbucks when we can bring it with us from home?
The drives are PC- and Mac-compatible—no reformatting needed for Mac—and can perform scheduled or full system backups. The Canvio Connect II Portable Hard Drives are available in black, blue, red, white, and new gold colors.
Toshiba didn't stop with portable hard drives. It also trotted out the FlashAir III Wireless SD Card, a premium storage device that allows users to share their images, videos, and files wirelessly on the fly. It's available in 16GB and 32GB capacities.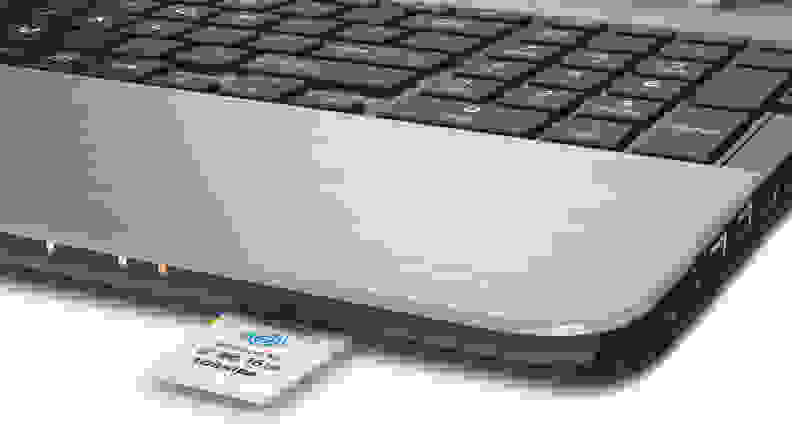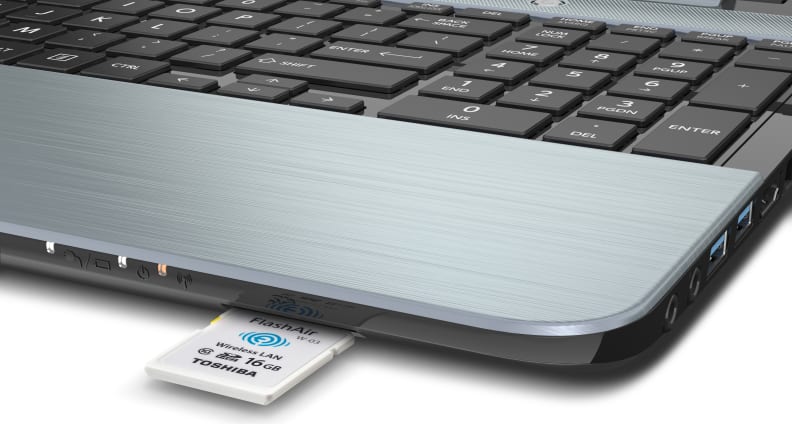 Lastly, Toshiba introduced TransferJet, convenient adapters that enable fast point-to-point wireless data transfer between PCs and mobile devices. The 560Mbps transfer rate is reportedly 10 times faster than WiFi, 100 times faster than Bluetooth, and 1,000 times faster than NFC.