Laptops
Acer Aspire S3 Laptop Review
A good set of features for the $1250 price, including a fast processor and a large SSD drive.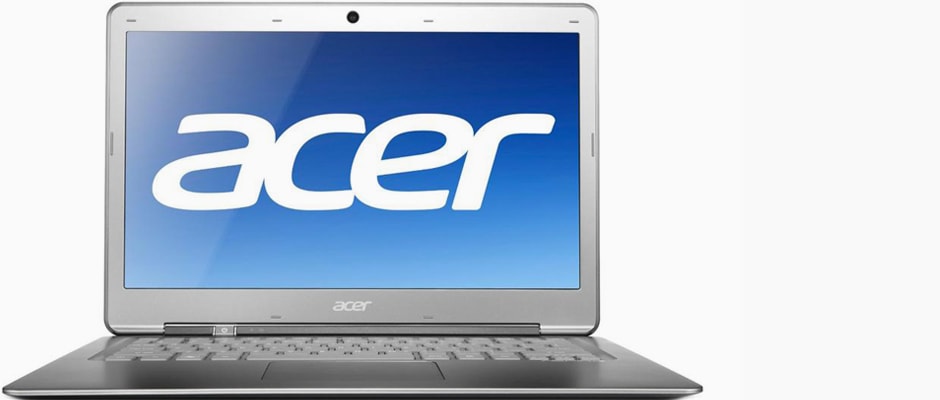 Credit:
Introduction
The is the supermodel in Acers lineup: thin, attractive and well connected. It offers a good selection of features for the $1100 price, with a speedy i7 processor and a capacious 240GB SSD drive.
Front
Side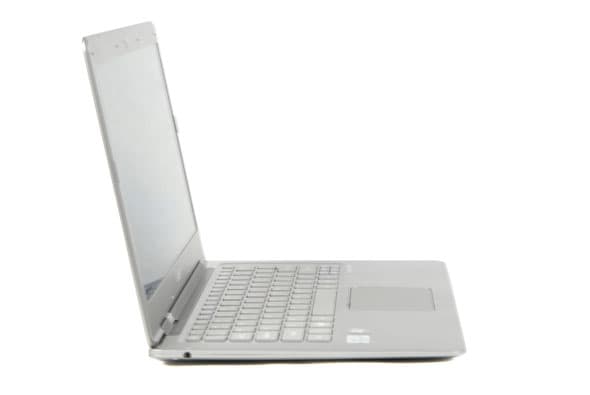 Keyboard & Touchpad
Ports & Sockets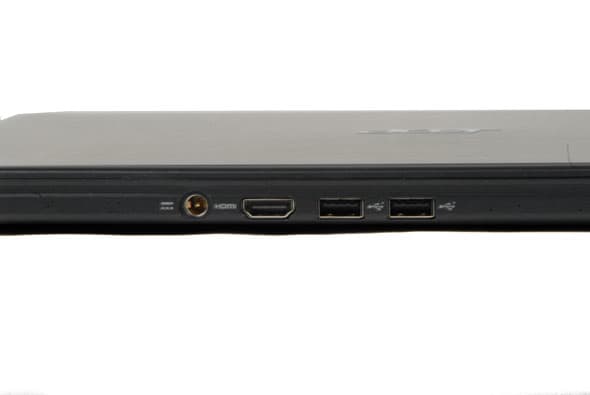 Controls
Travel Kit

At 58.25 ounces, the laptop along with its charger won't weigh you down.
Overall Performance
The overall performance of the was good, but we did find that it struggled on some tests. We use PC Mark 7 as a measure of overall performance, and this laptop achieved a rating of 3563. That's above average, but it is less than the Dell XPS 13, which offers a similar processor and memory.

Application Performance
To further explore performance, we run a series of timed tests in common applications, such as Photoshop. We found here that the S3 was a touch slower, taking about 14.6 seconds to run our test of a number of commonly used filters. The XPS 13 ran this test a half second faster, taking 13.98 seconds, and the Macbook Air was a little quicker still, running the test in 13.75 seconds. That not sound like much of a difference, but it adds up if you are trying to process a lot of photos. In Microsoft Excel, we found that this laptop took 6.3 seconds to process our complex spreadsheet, which is one of the quickest times that we have seen.
Our final application test uses the video conversion program Handbrake, timing how long it takes to convert a HD video down to a lower resolution and recompress the video. The S3 was pretty speedy here, converting the video in 2 minutes and 48 seconds. That's one of the faster times that we have seen.
Gaming Performance
Many laptops struggle with modern 3D games, but the S3 was up to the task, as long as we kept the resolution low. We test this using the game Portal 2, and we found that it could create a very decent 102.5 frames per second at low resolution. When we increased the resolution, the built-in Intel HD3000 graphics processor choked, managing only 22.74 frames per second. This means that the higher resolution setting would be almost unplayable, as the slow frame rate would produce jerky images.

Overall Battery Life
The uses a 3-cell Lithium Polymer battery with a capacity of . That translates into a battery life that ranges from 2 hours and 24 minutes up to 4 hours and 16 minutes.
Maximum Battery Life
If you turn everything down to the lowest setting (including screen brightness and processing power), the battery life stretches out to an impressive 4 hours and 16 minutes. That is one of the longer times that we have seen.
Balanced Battery Life
In the middle of the battery life scale is what a typical user would get, with the power settings set to the middle and the screen brightness set to a comfortable 160 cd/m2, we found that the battery lasted for 2 hours and 44 minutes. That's a decent, but not spectacular battery life.
High Performance Battery Life
At the other end of the scale, cranking the screen brightness up to maximum and enabling all of the processor speed enhancing features of this laptop reduced the battery life to 2 hours and 24 minutes.
Display
The display of the has a resolution of 1366 by 768 pixels in a screen area of just over 75 square inches. We found the display to be comfortable to use, with a good level of detail and fairly accurate color, although colors were a little paler than we like to see.
Keyboard
There are 84 keys on the keyboard, which includes a dedicated row of keys at the top of the screen for function keys. These also double as controls for the wireless, screen brightness and volume controls with the use of the Fn key on the bottom row. There are no dedicated media or programmable buttons, and no backlight to help navigate the keys in a dark room.
Mouse / Touchpad Features
The touchpad is medium sized, at 2.5 by 3.4 inches. The entire area of the pad is used for moving the mouse: there is no dedicated space for mouse buttons. Instead, a firm click on the left corner gives a left mouse button click, and a click on the right corner gives a right mouse click. The common multi-touch gestures are also supported (such as pinch to zoom and a dula-finger scro), but there are no advanced or customizable gestures (such as the four-finger access to the desktop).
Other Controls
Processor, Memory & Storage
The S3 is built around a seedy Intel i7-2637M processor with 4GB of DDR-3 memory. Data is stored on a 240GB SSD drive, which offers 215GB for programs and data. The rest is used by the recovery partition, which stores a backup of the operating system and other software. Once you have created a set of recovery disks, this space could be recovered.
Ports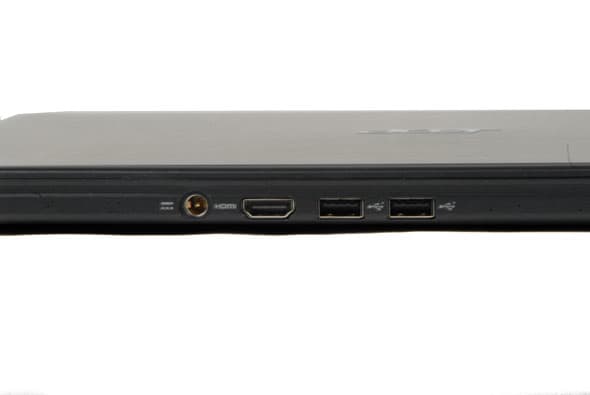 There are a good selection of ports on the S3, including a headphone socket on the left side (which also supports headsets with microphones), two USB ports, HDMI and the power input on the back and an SD card slot on the right side.
Screen
The screen of the S3 has a resolution of 1366 by 768 pixels, and we found that it produced sharp, clear images that had good color. The screen was also nice and bright and had a decent viewing angle, with the image remaining clear and bright at angles of up to 45 degrees.
Keyboard
The keyboard has well-spaced keys, which makes for comfortable typing. But the keys do not have a particularly responsive feel: it doesn't take much pressure to push them down, and there is not much travel (the distance that the keys go down when pressed), which makes it feel more like a calculator than a proper keyboard. The cursor keys are also extremely small and are not separated like the other keys, so we found ourselves hitting the page down key instead of the right scroll a lot of the time. This didn't get better with extended use, and this inconsistent key size and spacing was a major inconvenience.
Mouse / Touchpad
The touch pad is also quite comfortable to use, responding to light touches but not accidental brushes. There are no mouse buttons, but the left and right corners act as mouse buttons. These take quite a lot of force to push, and they make a rather loud clicking noise when used, so you might want to avoid too much mouse clicking if you are a late-night web browser.
Heat & Noise
The fans of the S3 are fairly quiet when running, pushing the hot air out of the vents on the rear of the case. The case does not get overly hot: we measured the maximum temperature at TK degrees.
Comparison Overview
Both of these computers offer strong performance, earning high scores across the board in our performance tests. The Dell has a slight edge, though, running our Photoshop and Handbrake tests a little quicker. The Dell also had slightly better battery life, with an extra 25 minutes in our tests. However, the Dell is more expensive, costing about $300 more than the Acer.
Comparison Overview
Both of these laptops have a thin, sleek design that makes for easy carrying, but the Asus has the nicer overall design, with more use of metal and a more robust case. Both also offer good performance, but the Acer has a slight edge, thanks to a faster processor (an Intel i7, while the Asus uses a slower Intel i5).
Comparison Overview
Both computers offer sleek, thin designs that use lightweight metal shells, but the Samsung has the more elegant look and a slight edge in weight. The Acer was the faster computer, though running through all of our tests faster than the Samsung and providing high frame rates in our test game.
Conclusion
The provides a good set of features for the $1250 price, including a fast processor and a large SSD drive. We found that it had good performance in most of our tests, quickly cranking through our tests in Photoshop, Excel and Handbrake. It fared less well in our test game: it produced good frame rates at low resolution, but choking on higher resolutions. So, it could handle 3D gaming at low resolution, but not at the higher resolutions that a desktop computer with a dedicated graphics card could manage. But, this issue aside, the Aspire S3 has good performance for everyday use.
Photo Gallery
Up next
Get Reviewed email alerts.
Sign up for our newsletter to get real advice from real experts.