Laptops
HP Stream 11 Laptop Review
Lean, mean, and...pink?!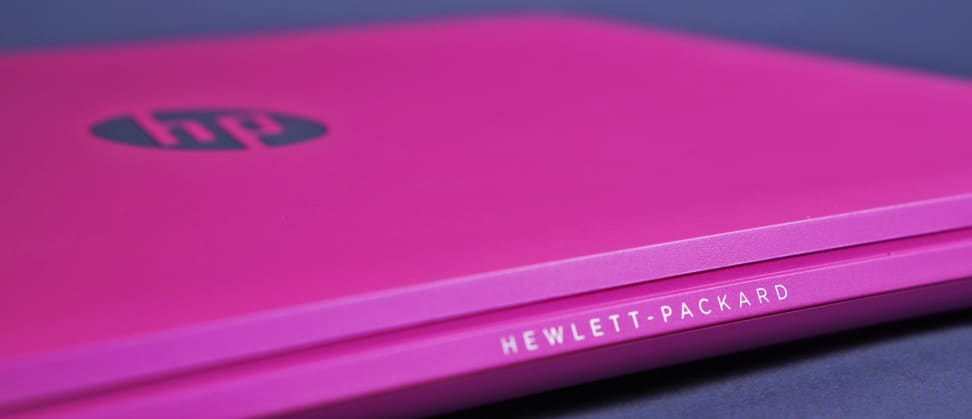 Credit:
Google saw a hole in the market when it came to people who just needed the bare bones of a laptop and not much else. Google has since partnered with manufacturers to create Chromebooks, ultra-affordable laptops that are little more than an internet browser. But, Chrome OS just doesn't cut it for a lot of people that need more from their laptop.
The HP Stream 11 (MSRP: $199.99) is one of the first Windows-based alternatives to the Chromebook option. Instead of a limited browser-based operating system, the Stream is running full Windows 8.1 while still maintaining the small, portable footprint that the these small, inexpensive notebooks are known for.
While you can do more with Windows 8.1 than you can with Chrome OS, the Stream is still limited by its small form factor. Its size and HP's need to keep the price down mean it won't be able to handle bigger tasks outside of web browsing, document editing, or watching some Netflix—perfect for young students.
Design
Monochrome is so last year
Why settle for the drab black plastic casings of other inexpensive laptops when you can have something with a little more pop? The HP Stream—depending on the configuration you get—comes in either electric blue or magenta. In a crowd of plain laptops, the Stream is certainly going to catch eyes and stand out.
The name of the game is slim and portable. HP's Stream is 11.81x8.1 inches—almost the exact size of the US Letter standard piece of paper—and a solid .78 inches tall.While there are plenty of thinner laptops on the market—like the Yoga Pro 3—the Stream has a heft to it that makes it feel like it can handle being shuttled from place-to-place. At 2.8 pounds, it's no featherweight, but it's light enough to slip into a bag and carry around with you.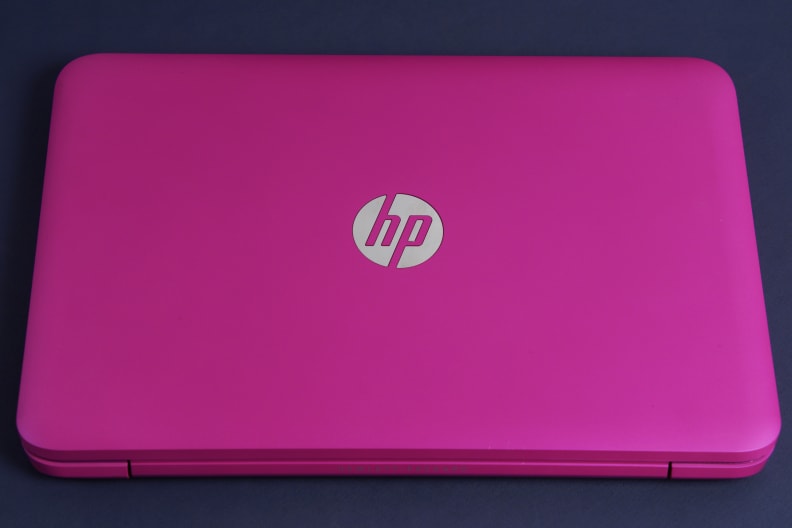 ×
TOOWAH
The slim form factor of the Stream necessitates a meager selection of ports. When you look at the sides of this computer, you'll find two USB ports (one USB 3.0 and one USB 2.0), a full-size HDMI port, and a headphone port. There's also an SD card reader that can be used as an expansion slot to boost your storage capacity. We ended up sticking a 512GB SD card in there to help make the Stream a little more practical.
If you don't want to give up the SD slot for storage—say if you're a shutterbug who needs it to transfer photos—then you also get 1TB of OneDrive cloud storage for a year. Once that year's up you'll have to pony up $6.99/month to hold onto that amount of storage, along with access to the latest Office apps. That's not too bad if you ask us.
When you crack open the Stream's lid you'll be greeted with the 11.6-inch anti-glare display that has a resolution of 1366x768. The anti-glare coating means colors are going to seem a little dull and washed out but you get the benefit of a slightly clearer picture when you're outside in direct light. It's less than ideal for editing photos, but it works perfectly well for browsing the web or typing up a paper. You'll find a 720p webcam at the top center of the screen, which isn't too bad considering how much you're paying.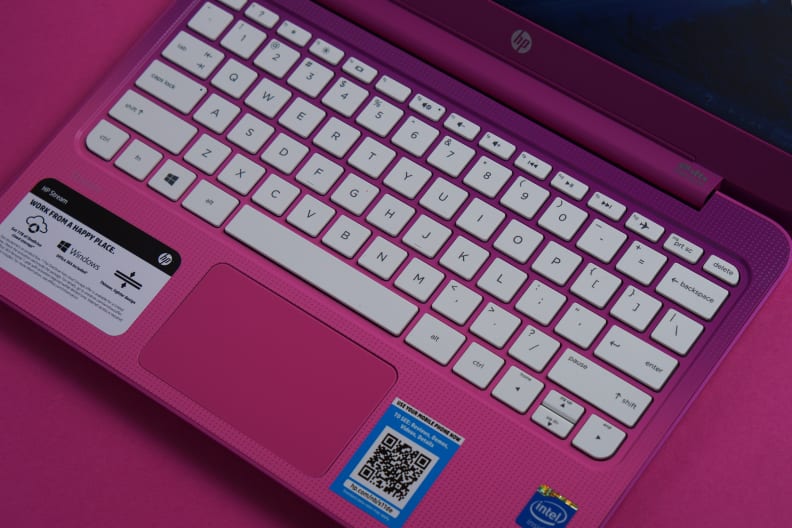 Even though the display is hardly a highlight of what the Stream has on offer, my biggest frustrations stemmed from the trackpad. It consistently struggled to match my fingers' movements and getting a click to register often took a few tries. If you need precision control, you'd be better off buying a small, dedicated mouse and taking it with you.
The keyboard on the other hand, is surprisingly workable. Despite being billed as an ultraportable laptop, the Stream has a full keyboard with generous spacing and the comfortable key travel of more expensive notebook computers. While the top row of keys and the up/down arrow keys are a little small, you probably won't have a problem ripping through lengthy assignments with the HP Stream.
Software
A little too much "bonus" HP software
If you've used a Windows PC sometime in the last couple years, you'll know what to expect with the HP Stream. It's running full Windows 8.1 and—of course—comes bundled with pre-installed apps from the manufacturer.
There's nothing more disappointing than booting up your new Windows PC and being greeted with a bunch of useless apps taking up space. Unfortunately, the Stream comes packaged with a ton of this bloatware. One of the first things you'll want to do is see what's worth keeping and toss the rest into the recycle bin.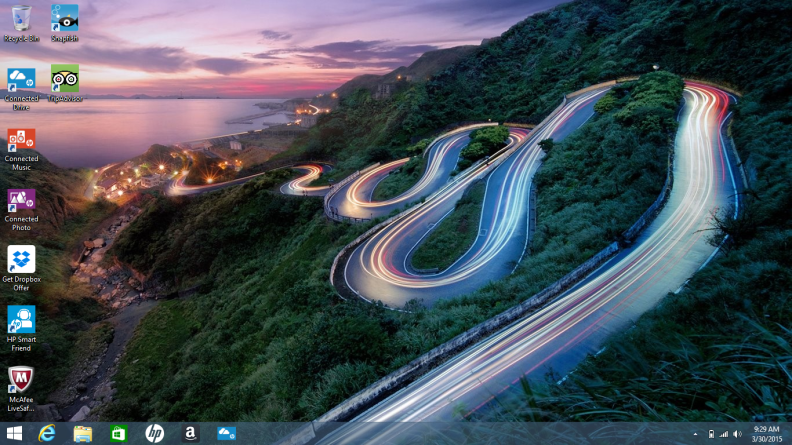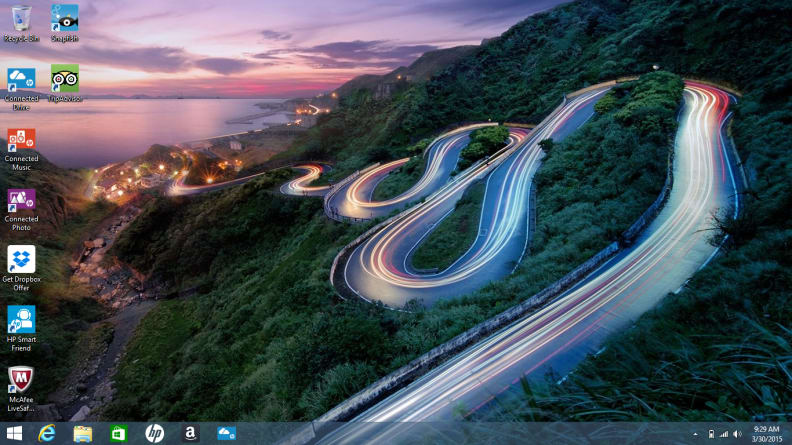 The first thing you'll notice when you reach the desktop are shortcuts to eight different applications: Connected Drive, Connected Music, Connected Photo, Get Dropbox Offer, HP Smart Friend, McAfee LiveSafe - Internet, Snapfish, and TripAdvisor. You'll also get a one-year subscription to Office 365 Personal, which means it comes with Word, Excel, Publisher, Outlook, OneNote, Access, and PowerPoint.
The Connected suite of apps is HP's cloud storage solution that syncs files, music, and photos across devices with features specific to each category. As for the rest: HP SmartFriend is the company's support service for troubleshooting and help with setup, Snapfish is HP's web-based photo sharing and printing platform, and the rest (McAfee, TripAdvisor, and Get Dropbox Offer) have pretty self-explanatory names.
One of the first things you're going to want to do is go through each app and uninstall/delete everything that doesn't need to be there. When a laptop only ships with 32GB of storage—21.5GB actually available—every megabyte counts and it's disappointing to see HP cut into that with useless apps that are better off deleted. Especially when Microsoft and other services offer alternatives that are simpler, and oftentimes, better.
If you want a clean version of this little laptop, you can buy the HP Stream 11 from the Microsoft Store for the same price and get the Signature Edition. That means you won't get any of that unwanted software. Either way you go, you'll still get that one year subscription to Office 365 Personal as well as a $25 Windows Store gift card for buying apps.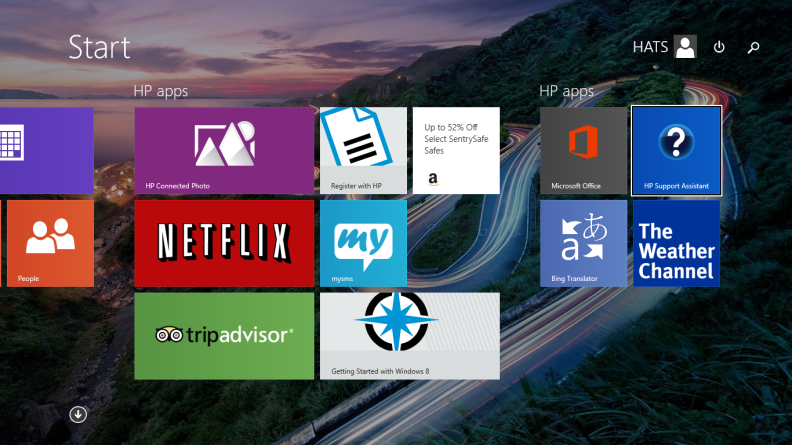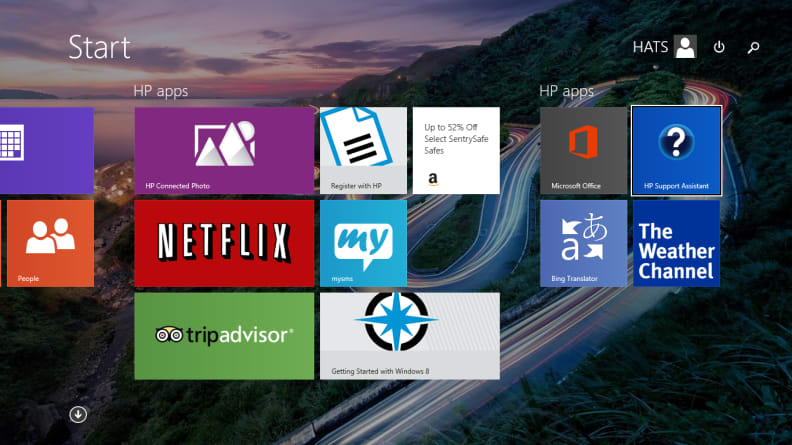 Performance
It's a $200 laptop.
The first thing to keep in mind is how much money you're spending on this machine. A slim $200 is only going to get you so far when it comes to a laptop and it shows with the HP Stream. While there's enough muscle to get you through browsing Facebook or taking notes in class, it won't go much further than that.
What you see is what you get when it comes to the Stream and other than some HP accessories, you won't be able to configure the laptop at all. First things first, the processor is a dual-core Intel Celeron N2840, which is clocked at 2.16 GHz with burst to 2.58GHz. Backing that up are 2GB of RAM, so we'd caution against trying to run multiple programs at the same time. If you do, the system grinds to a screeching halt.
As far as graphics go, the Stream uses an Intel HD Graphics GPU. It shouldn't come as a surprise that it wasn't meant for any kind of gaming other than what you might find on Facebook. On high settings, Metro 2033: Last Light—the graphically intense game we use to test a laptops gaming performance—only managed an average of 4fps. Trust us when we say it would be better to stick to the latest version of FarmVille.
The 32GB of internal flash storage is a bit of a letdown.
For an ultraportable laptop like the Stream to dominate it really needs to go above and beyond when it comes to battery life. Using our battery rundown test—which simulates a range of typical computer tasks—the Stream was able to last just shy of 5.5 hours. That's an absolutely amazing result and your time will stretch out even longer if you limit what you do while on battery power to less intensive tasks. It really shouldn't be hard to stay outlet-free for the entire day.
Conclusion
Great for the basics and easy on the wallet
This notebook is the definition of cheap and cheerful. No, it's not a particularly powerful machine, but it gets the job done. It has a stellar battery life that can easily get you through a whole day, runs full Windows 8.1, and has an upbeat, colorful design. You'll have to live with its occasionally maddening trackpad and dim screen, but, even then, there's little doubt that the Stream is well worth the affordable price of admission.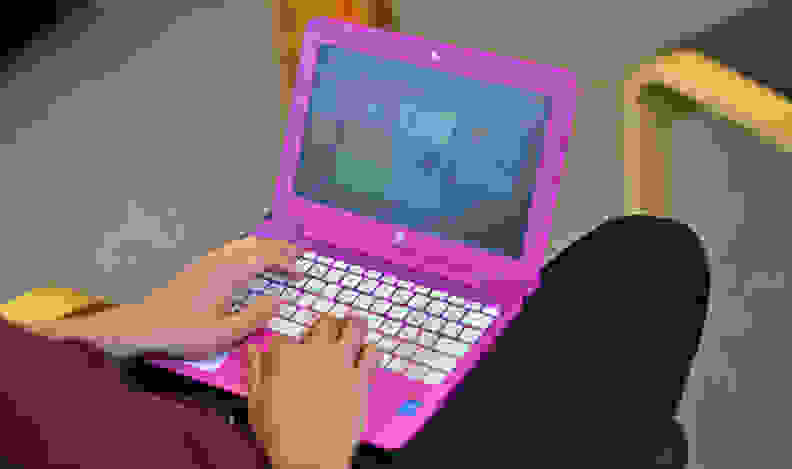 While the Stream has the benefits of a full Windows laptop you might want to consider a Chromebook if you mostly use Google apps—like Drive, Docs, Music, or Sheets—anyway. The Samsung Chromebook 2 (MSRP: $299.99) is a great example of what a run-of-the-mill Chromebook looks like. It's small, lightweight, and portable—like the Stream—but runs Chrome OS, an operating system that revolves around the Chrome web browser and the Google suite of apps. But, of course, you can run the Chrome browser and Google's apps on the HP Stream 11, while retaining the flexibility and compatibility of Windows for when you need it.