Laptops
Lenovo LaVie Z Laptop Review
A lot going right, but just enough going wrong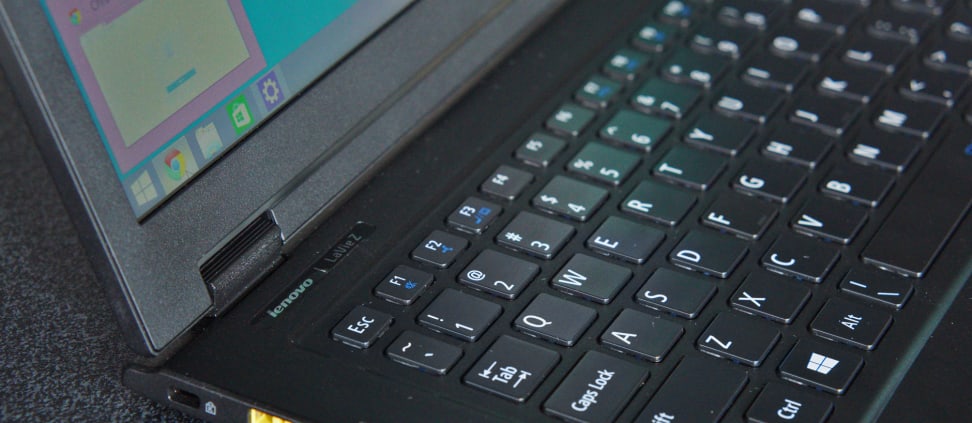 Credit:
Everyone is looking for something specific when they're shopping for a new laptop. Some want the bare essentials of a netbook and others want a gaming laptop to play the latest titles. For most people, however, portability is king. Of course, in order to shave off as much extra weight as possible, manufacturers often have to resort to less powerful components that are more space efficient—like Intel's Core M processors. But thankfully, that doesn't always have to be the case.
Lenovo has gone the extra mile and developed a laptop that weighs a ridiculous 1.87 pounds, without skimping on the hardware. The LaVie Z (MSRP: $1,199.99) features a fifth-generation Intel Core i7 processor, 8GB of RAM, an Intel HD Graphics 5500 GPU, and a whopping 256GB SSD for storage. That's plenty to handle all of your daily tasks as well as those that require a little more power, like photo or video editing.
I know what you're thinking: it sounds too good to be true. And in a way, you might be right. While the LaVie Z is impressive, there are a few flaws that hold it back. Namely, an unusual keyboard layout that can be a little hard to get used to and a hollow-feeling chassis that doesn't inspire much confidence. That being said, if you're just looking for an ultra-light machine that doesn't skimp on power, you don't have to look much farther than this.
Design
I've had keyboards that are heavier than this.
In true Lenovo fashion, the exterior of the LaVie Z is nothing remarkable to look at and is free of the usual eye-catching filigree. But, this laptop is more—or less—than meets the eye. Thanks to its magnesium-lithium alloy frame, the entire thing weighs an ultra-light 1.87 pounds. That's barely heavier than the first-generation iPads.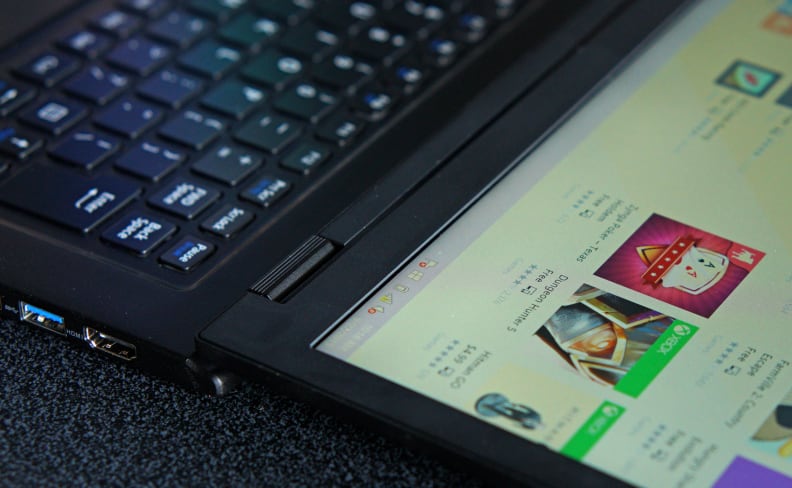 There's a catch, though. As light as it is, it feels almost hollow. It's not something you're likely to notice while working on a desk or other hard surface, but pick it up and it's hard not to get a little worried about it breaking.
Lifting that lid reveals a 13.3-inch WQHD screen with a resolution of 2560 x 1440. It's an anti-glare screen, so content might seem a bit muted and dull in comparison to the touch panel used on other laptops—especially websites or text documents. On the bright side, this has the unintended consequence of slighting improving the battery life (more on that later).
While the LaVie Z doesn't include the specialized Yoga-esque hinge of its counterpart—the LaVie Z 360— it still has a wider range of motion than you may be used to. Essentially, you can tip the lid back until it rests flat on it's back. It might not seem like it has immediate practical applications, but it's definitely helpful if you'd like to move away from a desk and work from your couch or bed.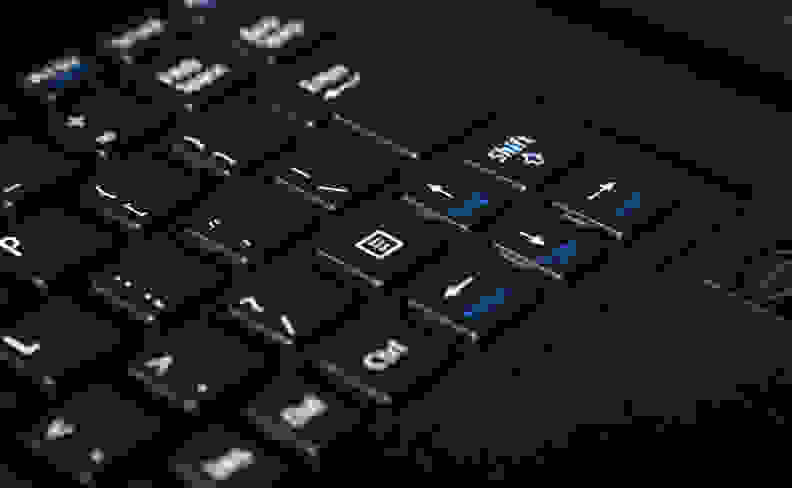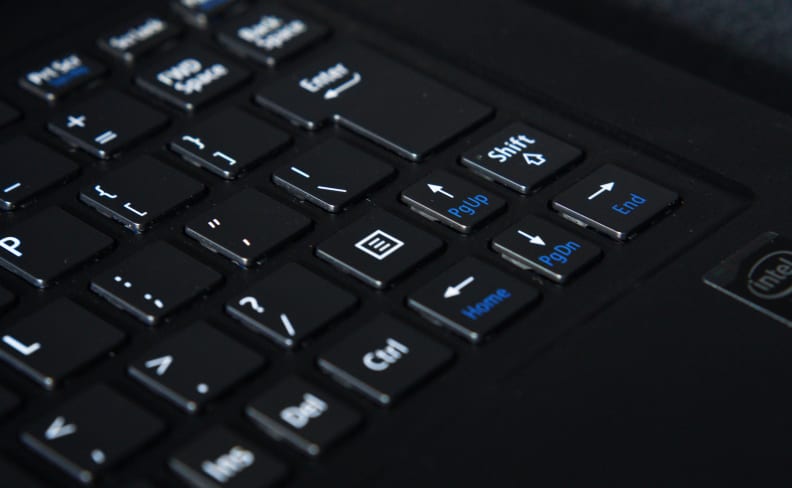 Once the lid is open you'll come across the second downside to the laptop: the keyboard. The LaVie series is actually built from a partnership between Lenovo and Japanese-manufacturer NEC. As such, the keyboard actually uses a Japanese-style layout with English characters substituted in. If you're used to a traditional English keyboard, you'll have to contend with misplaced and mis-sized keys that take some time getting used to. The trackpad on the other hand is great to use and precise enough to get your work done.
The small frame of ultraportable laptops means only the essential ports can be included. On one side of the LaVie Z you'll find two USB 3.0 slots, an SD card reader, the audio port, and a single HDMI port. While on the other you'll see the the power button, volume rocker, and the power connector.
Software
Windows 8.1 is still going strong.
While the July 29th release of Windows 10 has come and gone, as of this review, the LaVie Z is still being shipped from the Lenovo store with Windows 8.1. While we ran our tests using the old operating system, you shouldn't have any problem if you choose to update. And the good news is that you have a full year from the Windows 10 launch date to upgrade for free.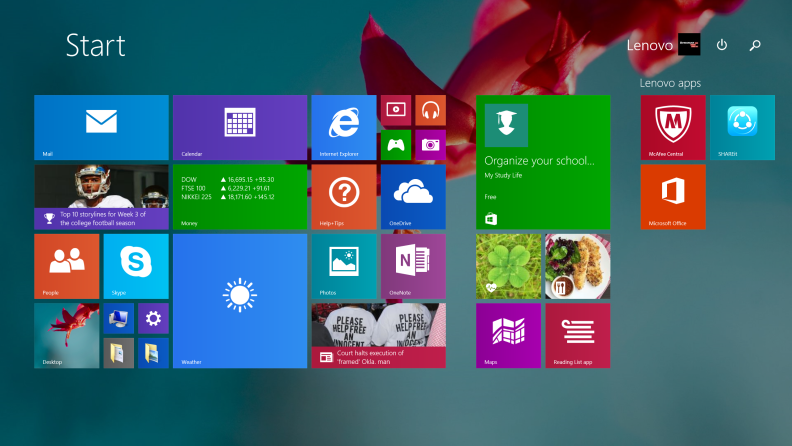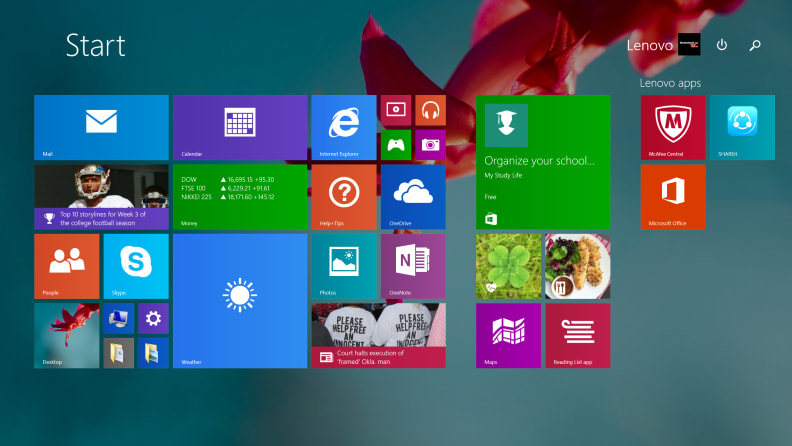 The first thing you should do after deciding whether or not to upgrade is take a look at what software Lenovo included and which, if any, you'd want to keep. You see, a lot of this software tends to be redundant and does nothing more than take up precious storage space. This is especially true when you realize there are baked-in Windows tools that can usually do the same thing, only better.
Luckily, Lenovo kept the bloatware to a minimum and what it did include is actually pretty useful. The first thing you'll notice is a trial membership for MacAfee. I know it'll be the first thing you notice because it quickly shifts into relentless pop-ups that remind you to subscribe once the trial runs out. It's annoying, but decent virus protection should be one of the first things you install.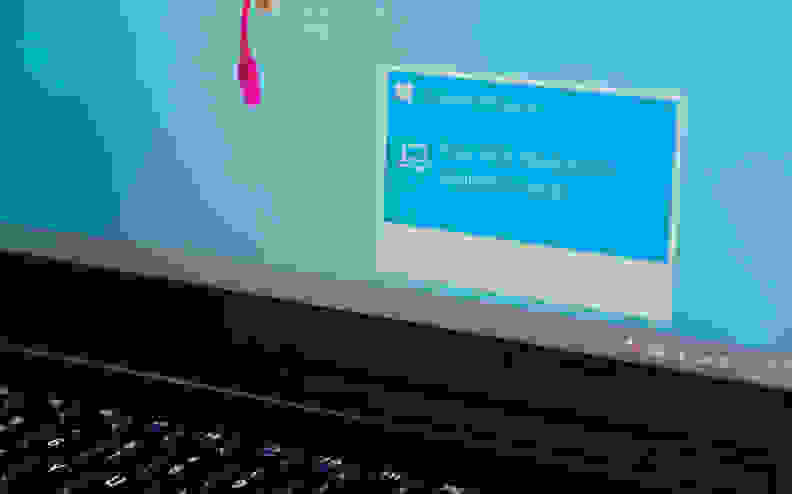 There's also a few Lenovo-specific apps pre-installed. This includes SHAREit, which is a cloud-based system for connecting your devices, a user guide, and a tool for system upgrades. All of these are great to have, but there are plenty of superior alternatives out there that can handle all of this and more.
Performance
Don't underestimate this one; it's stronger than you think.
Much like the Z 360, Lenovo is only offering a single configuration for the LaVie Z. That doesn't mean you're going to have to settle for less than stellar parts. The LaVie Z packs some impressive hardware for its size that should handle almost anything you can throw at it.
Intel's space-saving Core M processors have been the key to ultralight laptops for plenty of manufacturers this year, but that's not the case here. Instead, Lenovo has managed to pack a full fifth-generation Intel Core i7-5500U processor—clocked at 2.4GHz—and a solid 8GB of RAM. That's plenty to handle your basic internet tasks, streaming Netflix, and even photo and video editing.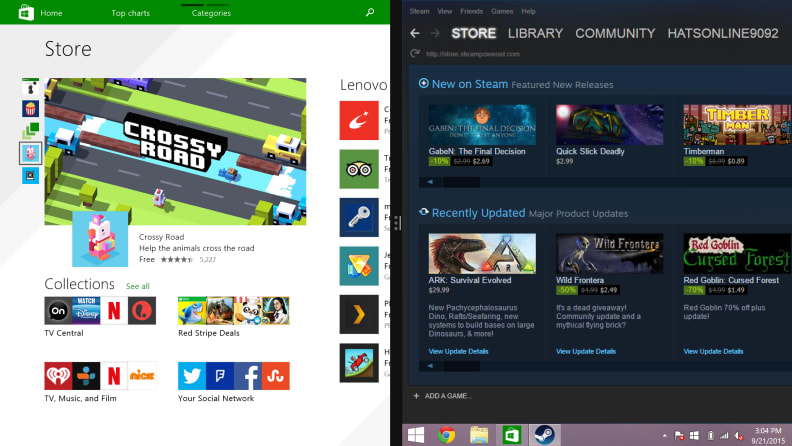 It can't do everything, though. One of the sacrifices you'll have to make is any hope of playing some of the more impressive video games coming out nowadays. We used a Metro: 2033 Last Light benchmark test, which is still a graphic powerhouse of a game that can tax even dedicated gaming rigs. Unfortunately, even after dropping the settings to low and lowering the resolution to 1920x1080 we were only able to get a max fps (frames-per-second) of 22.27 and an average of 8fps. That's going to induce some game-breaking lag that will cause more frustration than fun.
A lot of this boils down to the Intel HD Graphics 5500 GPU; the LaVie Z just doesn't have what it takes to run something like Metro or other modern games that require a whole lot of horsepower. You'd be better off sticking to a classic title or a browser-based game for maximum enjoyment.
The battery only lasted for about 3 hours in our intensive rundown test, which is an average result overall.
You're also going to want to leave stressful tasks like playing games or editing photos to when you have a plug nearby. Not only are they are serious drain to your power, but the LaVie Z doesn't have a lot of spare battery power to begin with. Our battery test, which is fairly intensive, covers a wide range of tasks like words processing all the way up to photo editing and video chatting and the LaVie Z died after just over three hours of use.
Thankfully, if you lower the screen brightness and stick to basic things like internet browsing and word processing, you should be able to bump that number up a bit more. Just make sure to do yourself a favor and bring the charger with you if you need to get some serious work done or will be gone for the whole day.
Verdict
Do yourself a favor and give your back a break.
Anyone who is constantly traveling and has to lug a laptop with them knows how much of a pain it can be. It wasn't so long ago that the idea of a truly lightweight machine that could still handle a heavy workload was nothing more than a pipe dream. That's no longer the case. The LaVie Z is just another option in a growing field of super slim, ultra-lightweight laptops that can hold their own with bulkier alternatives.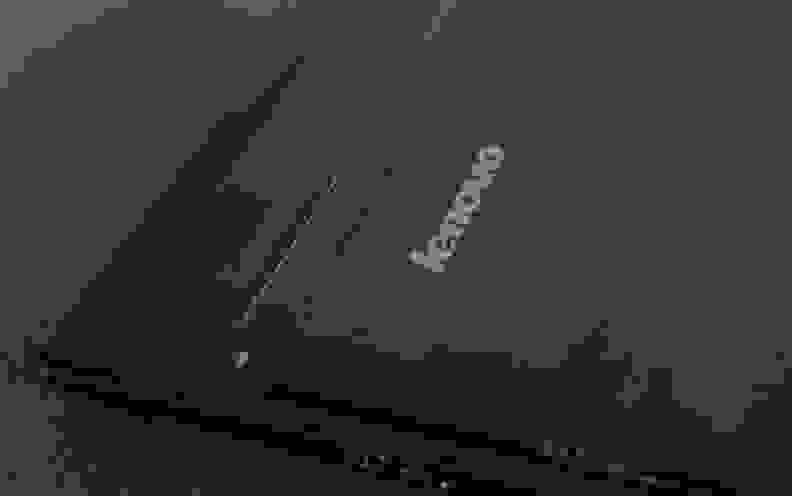 While there aren't any configuration options for the LaVie Z, there is the option to spend a little extra for the LaVie Z 360. While it looks exactly the same as the LaVie Z—including the strange keyboard and hollow-feeling chassis—it features a beautiful touchscreen and a reversible hinge that you can use to transform it into a tablet and back again.
If the Lenovos are too quirky for your tastes, the Dell XPS 13 (2015) (MSRP: $799.99, $1,149.99 for a comparable model) is the best alternative. With the XPS 13, Dell developed a practically non-existent bezel around the screen that fits a 13-inch display into a case that's normally reserved for 11-inch notebooks. With plenty of options for customization and a low starting price, it shouldn't be too much of a stretch to see why we like it as much as we do.
Maybe you don't need as much power as the LaVie Z or the XPS 13, though. In fact, you can save quite a bit of money by going for something like the Asus ZenBook UX305 (MSRP: $699.99). Another lightweight ultraportable, the UX305 is perfectly suited for anyone on a tighter budget that only needs to do basic computing tasks and nothing too intensive. This ultimately comes down to the use of the slightly weaker Core M processor and GPU.
No matter how you look at them, the LaVie Z and LaVie Z 360 are mighty tempting offers for anyone that travels frequently with a laptop. Not only are they insanely lightweight, but there's enough power to handle almost anything you might want to throw at them. Of course, the side-effect of that is a hollow-feeling frame that isn't very reassuring if you want it to last for a long time. It might cost a little more to go with a more typical ultrabook, but there's something to be said for a laptop that just feels solid in your hands.