Following recent reports that laundry detergent pods may pose a significant safety risk to young children, many concerned parents are searching for safer alternatives. Vaska, a small detergent company from California, has been making non-toxic detergents since 1999, and goes so far as to boast that its product is "so pure, you can drink it."
In addition to liquid detergents, Vaska makes its own pods, called Vaska One (available in Lavender, Scent-free, and Baby varieties). They're out to do two things: clean your clothes, and do it in a safer manner than traditional detergent tablets.
But does the reality match up to the hype?
---
Soaps–how do they work?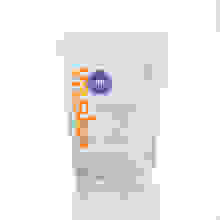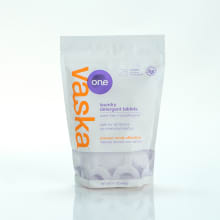 As Reviewed.com's laundry expert, I've done a lot of laundry—close to six tons of it—so I know a little bit about detergent.
Detergents in general work thanks to the interaction between three basic components in your washing machine: a "cleaning" molecule, a surfactant, and moving water. Vaska One checks all the requisite boxes with less toxic ingredients than typical name-brand detergents. The top three ingredients in these pods are baking soda, citric acid, and sodium dodecyl sulfate.
Baking soda has long been used as a cleaning agent. It helps scour away stains and softens water. Citric acid helps break stains down, so that one's a no brainier. Finally, there's sodium dodecyl sulfate, a surfactant made from coconut or palm oil. Surfactants decrease the surface tension of water molecules, meaning they don't cling to which lets more dirt slip between them. Essentially, it makes water "wetter."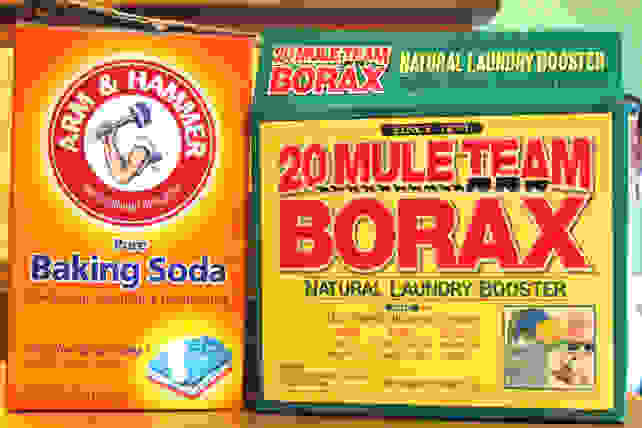 Other ingredients of note include bleach activators (in this case, sodium perborate, an ingredient used in some teeth whitening strips), salt, and what is essentially borax.
Put all of these together and you get something very much like many of the DIY detergents we've tested in the past. In particular, Vaska One is very similar to the DIY detergent from One Good Thing.
---
Does Vaska clean well?
We can't say for certain without testing it, but we can say that Vaska One contains all the crucial components found in other detergents with far fewer potentially dangerous chemicals. Our own lab testing of similar low-toxicity detergents showed only a marginal loss of cleaning power when compared to more mainstream products.
If you're dealing with seriously nasty stains, you may want to whip out the high-strength Tide and some Oxi-Clean, but for everyday worn clothing, you can expect Vaska One to clean just fine.
---
Safety in suds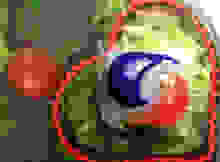 In its marketing materials, Vaska notes that a common cause of accidental detergent exposure is that name-brand pods look like candy, so children try to tear them open or swallow them.
A study by Nationwide Children's Hospital backs this up, noting that one child per day is hospitalized due to laundry chemical exposure. During 2012–2013, American poison control centers recorded more than 17,000 reports of this kind of incident.
Vaska One pods are designed to look more like uninteresting chalk than sweet treats. And while we're not doctors, we can see as easily as anyone else that the LD50s for this laundry pod's ingredients (the doses at which they are lethal to 50 percent of the population) reveal a more benign cocktail than most detergents.
Vaksa's laundry detergents are available at a variety of online and brick-and-mortar retailers, including Amazon, Babies"R"Us, Soaps.com, and Drugstore.com.
Our editors review and recommend products to help you buy the stuff you need. If you make a purchase by clicking one of our links, we may earn a small share of the revenue. Our picks and opinions are independent from any business incentives.