Laundry
Deal Alert: Get a great washing machine for $559
A little sleuthing will save a lot of money on this great washer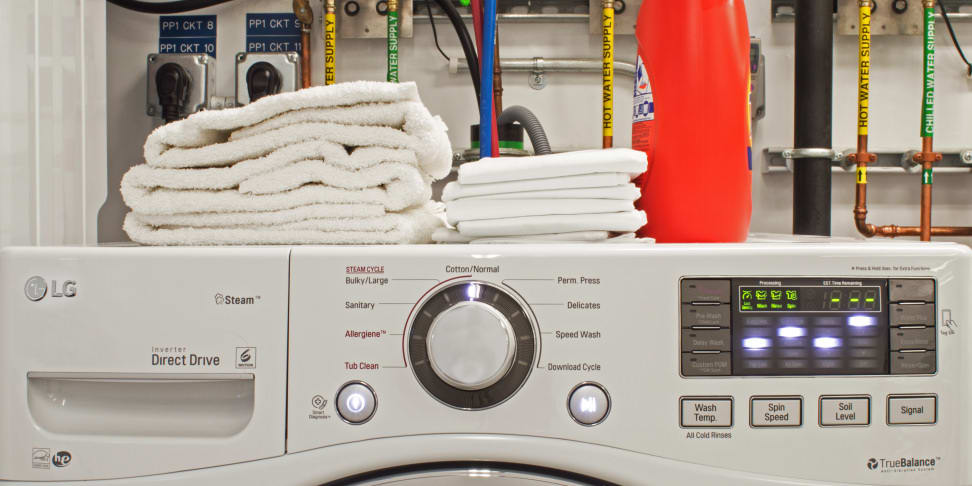 Credit:
Looking for a new washing machine? Well, we uncovered a great deal on one of our favorite lab-tested models. The LG WM3370HWA usually sells for $650 on sale, but today it's just $609 at AJ Madison, and you can sweeten the deal with a $50 mail-in rebate.
To get the deal, you need to sign into your AJ Madison account (it's easy to sign up if you don't already have one), and the $644.90 display price will magically drop to $609. If you click to add the matching dryer, you'll save $100 off the total package, bringing the cost of the pair down to just $1,128.
Yes, we know mail-in rebates can be a pain, but the $40 or so you save simply from signing in makes the WM3370HWA more affordable than ever, even if that rebate never shows up.
Buying an appliance from an internet-only retailer can also be less convenient than shopping at your local dealer or big box store. But, you'll pay an additional $40 if you order the WM3370HWA from a Home Depot or Best Buy.
We think saving that extra cash is worth it. This isn't just a great deal—it's a great washing machine. Our lab tests show it's one of the better affordable front-loaders on the market, with quick cycles and great stain removal. Readers tend to agree: user reviews consistently give the WM3370HWA top marks.
---
We've scoured the web to find you the best deals on good products. While Reviewed.com may receive a small share of the revenue from your purchase, editorial opinions are independent from any business sales.