Clothes drying technology is about to get shaken up—literally. Ayyoub Momen, a staff scientist at Tennessee's Oak Ridge National Laboratory, is working to make dryers more efficient and gentler on your clothes through the use of ultrasonic vibrations.
Typically, drying clothes involves putting them in a big metal cylinder that spins while getting pumped full of hot air. Recently, the U.S. has taken some baby steps toward more efficient drying tech, with a growing interest in ventless heat pump dryers and updated EPA regulations that led to the first Energy Star-certified model.
But efficiency regulations only treat the symptoms of a bigger issue, and devices like condensers and heat pump dryers trade energy efficiency for longer cycles.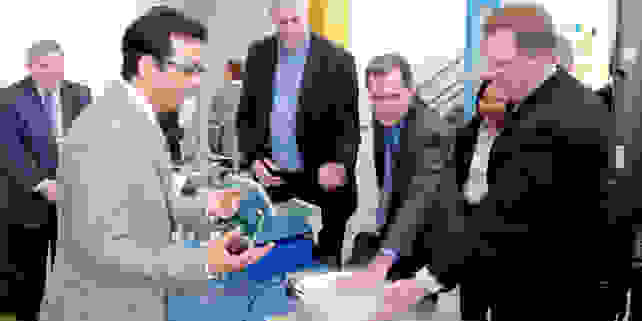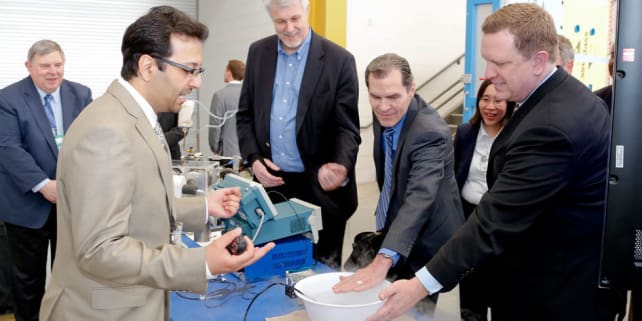 Momen's approach, on the other hand, could fundamentally change how clothes are dried. Taking inspiration from ultrasonic humidifiers, which use high-speed vibrations to turn water into steam, he tried using a silver dollar–sized transducer to dry a wet piece of cloth. His initial prototype was able to get the fabric bone dry in about 20 seconds.

If the tech can scale to user-friendly size, the upsides here are many. Drying using ultrasonic vibrations takes a fraction of the time used by a heat pump, and neither the fabric nor the transducer gets hot in the process. It's a win-win for consumers and the environment alike.
Of course, the flip side is that you can't actually buy a dryer using this technology just yet. But don't despair: GE is stepping up to the plate to partner with Oak Ridge, and the company's head of research and development estimates that it'll be a mere four years before a dryer using ultrasonic vibration tech becomes a viable commercial product.
Related Video
Our editors review and recommend products to help you buy the stuff you need. If you make a purchase by clicking one of our links, we may earn a small share of the revenue. Our picks and opinions are independent from any business incentives.