Laundry
Frigidaire FRFW3700LW Washing Machine Review
The Frigidaire FRFW3700LW is far from fancy, but it gets the job done for a lot less money than the competition.
Introduction
As one of the lowest priced front-loading washers on the market, the feels cheaply built and doesn't have a lot of features. However, its solid performance makes it a good choice for buyers on a budget.
Front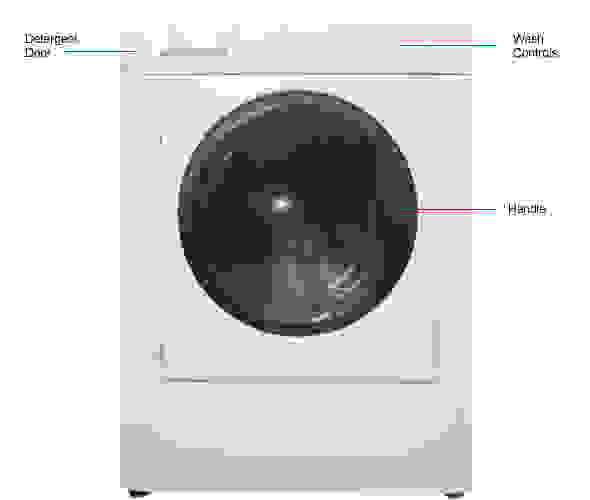 Controls

Drawer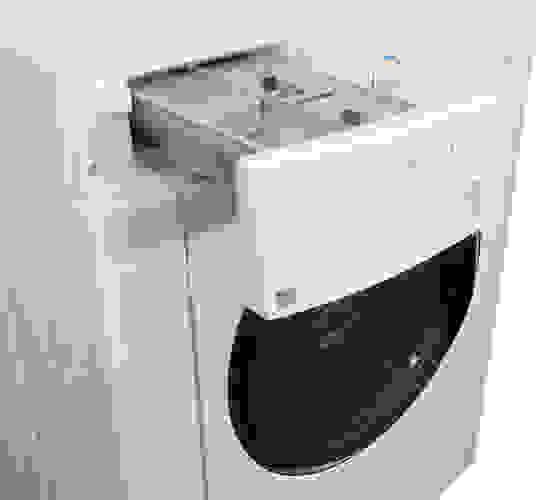 Interior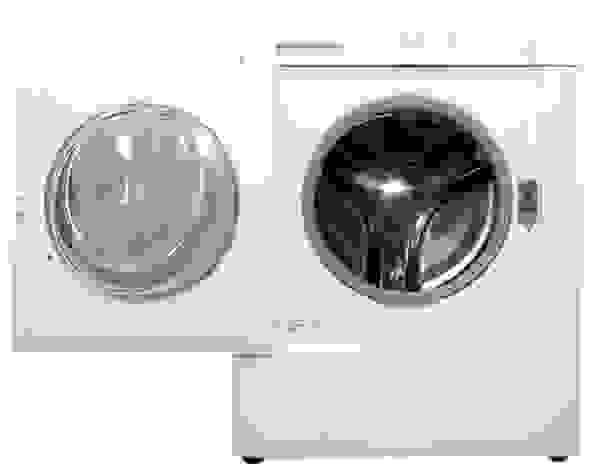 Sides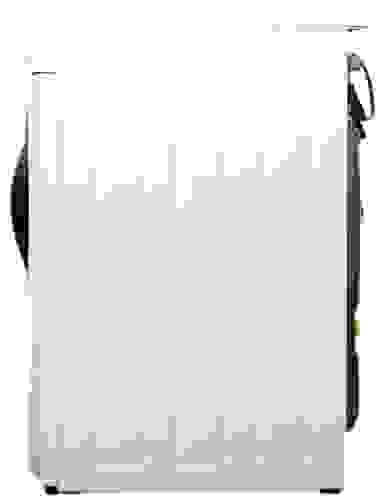 Back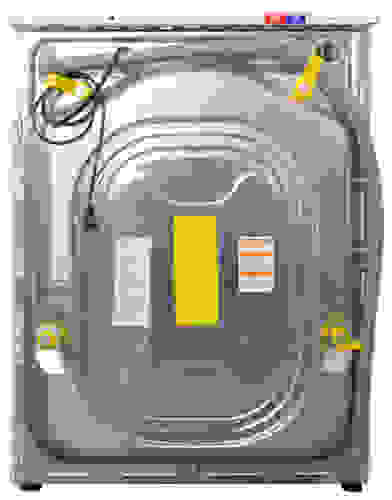 Electricity Use
Washers don't use a ton of electricity, and the is no exception. Only 54 cents per year of the total operating cost goes to paying for electricity.
Water Use
In an average year, the will set you back $17.64 on cold water and $8.92 on hot water, though you can save even more by choosing cold water washes.
Cost Per Wash
You won't think twice about running a wash. The most expensive, the Heavy cycle, costs 11 cents per use. At the other end of the spectrum, the Delicates cycle only costs 3 cents per wash.
Yearly Running Cost
Washing Speed
Washing Cycles
Neither the owner's manual nor control panel offers any hint at how long these cycles take. Luckily, we timed them for you.
Customization
Users can customize the speed of the spin cycle and must choose a temperature for each wash.
Additional Wash Options
A "stain clean" (extra soak), extra rinse and extra spin can be added to certain cycles. All three can only be added to the Heavy and Normal cycles.

Washing Options
Detergent Dispenser
Opening the detergent dispenser requires sliding a safety latch beneath the handle. This is a minor annoyance that other washers don't have.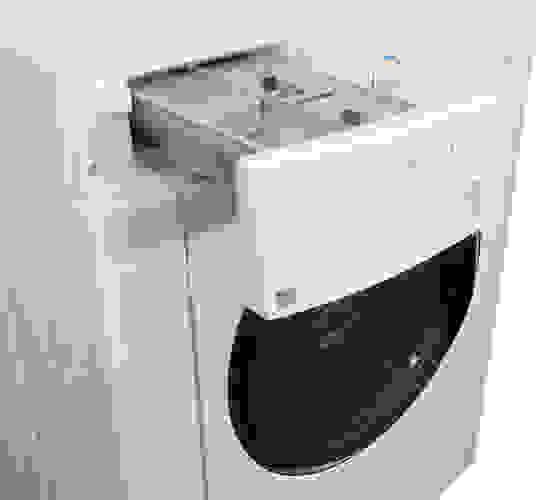 Washer Door
A lightweight door opens from right to left and cannot be reconfigured. The handle is curved, but not contoured.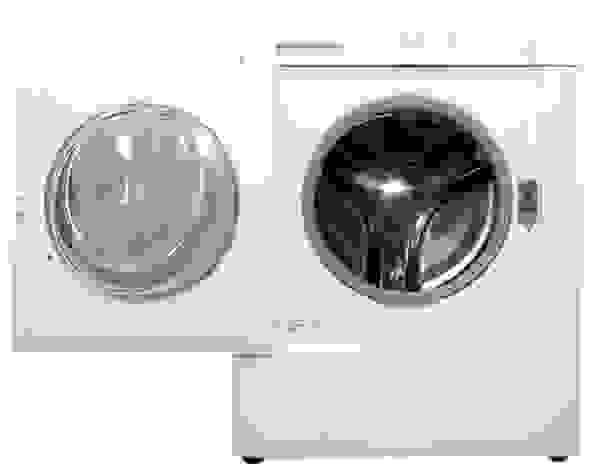 Ease of Use
Front-loaders tend to be a little harder to load and unload, as they require bending down. The 's simple controls could be a lot easier to use, too.
Controls
Cycles and temperatures are set by tapered selector knobs, while spin cycles and extra features must be scrolled through with a single button. The options/select buttons may be somewhat confusing for some users, as the options button scrolls through the wash options, while the select button is used to turn that option on or off.

Comparison
The GE can be found for far less than its MSRP -- within $60 of the . For that, the GE offers slightly better stain lifting, a lot better dirt removal and a much more user-friendly set of controls.
Normal Stain Performance
Comparison
With better wash performance and dirt removal, plus a better control panel and overall feel, the is in a different class of washer than the Frigidaire.
Normal Stain Performance
Comparison
Found online for nearly double the price of the , the Whirlpool has a lot more features and slightly better dirt removal, though only marginally better overall cleaning performance.
Normal Stain Performance
Efficiency
Even Jack Benny wouldn't complain about how much it costs to run the . Most wash cycles cost less than a dime and would even cost less if you choose to turn down the temperature.
Performance
The is tough on stains, but gentle on delicate fabrics. Unfortunately, that means it doesn't do the best job removing dirt or getting water out of finished loads.
Features
We suspect the majority of money saved on building the came from the sparse control panel. There isn't even a wash timer, let alone special features.