Laundry
LG DLEX3885W Dryer
If you want a competent and attractive dryer and have money to spend, the LG DLEX3885W is your choice.
Introduction
On sale for a little under $1500, the is really big on features, including steam cycles and a big LCD screen. It performed well in our tests, but it also cost twice as much as dryers that did almost as well.
Front
The has a similar setup to other LG dryers, except this one features a large LCD screen.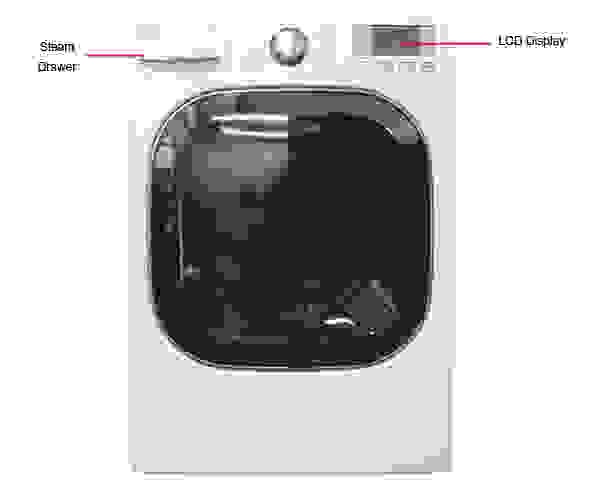 Controls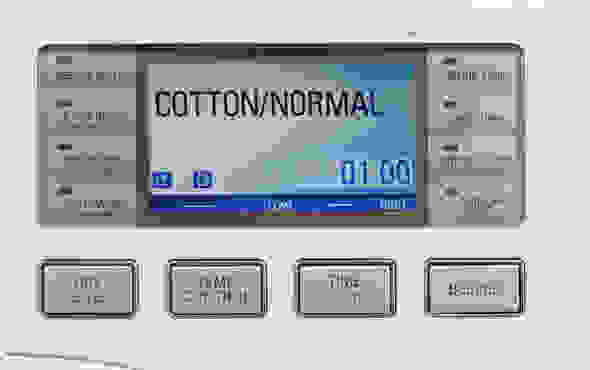 Drawer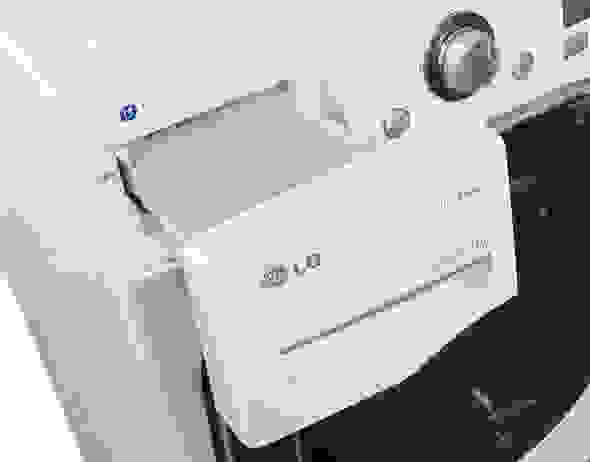 Interior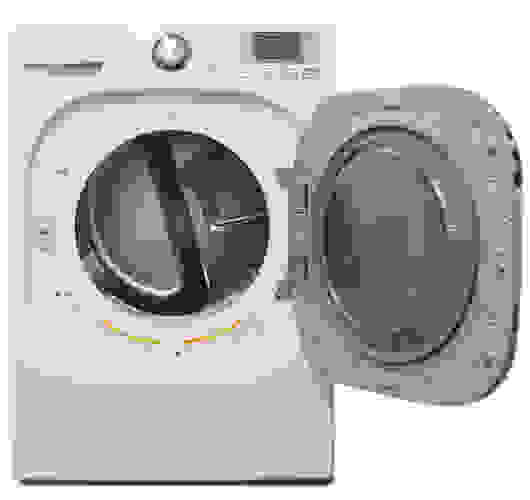 The lint trap slides out from behind the door and is easy to clean.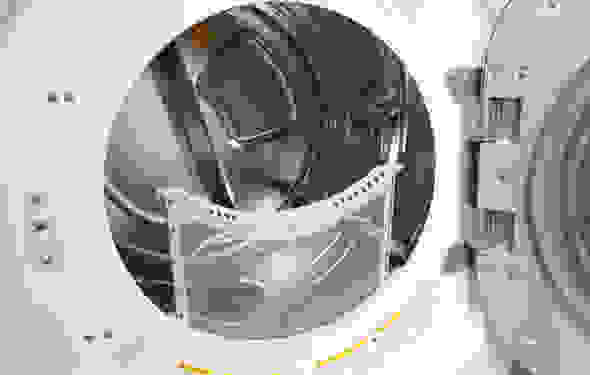 Sides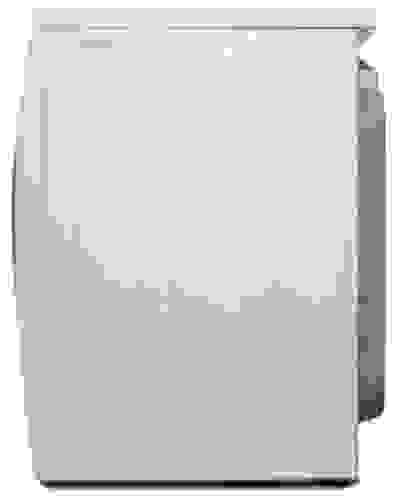 Back
Speed & Performance Overview
Clothes that emerged from the were generally pretty dry, but cycles lasted longer than the entire run of Quintuplets.
Normal Cycle Performance
The normal cycle is what you'll be using to do most of your drying. The had middling performance on this cycle, getting clothes totally dry but taking more than an hour to do so, and reaching nearly 160 degrees in the process. That puts wear and tear on fabrics.
Delicates Cycle Performance
Reaching just 95 degrees, the delicates cycle may be easy on clothes. However, it also failed to get them totally dry in over an hour's worth of tumbling.
Bulky Cycle Performance
Towels and sheets emerged bone dry from the after the 70 minute bulky cycle.
Quick Dry Cycle Performance
In just 15 minutes, the Speed Dry cycle brought wet clothes two thirds of the way to fully dry. Throw on the heat in your car on the way to work, and nobody will even know that you left your sweater in the wash last night.
Dry Cycles
Dry cycles range from the usual -- normal, quick and delicates -- to specialized cycles that take advantage of the 's steam option. You won't need to connect a water line to the dryer, as it merely requires that you pour water into a small reservoir, much like a steam iron.
Customization
Cycles can be customized for length, sensitivity of the drying cycle and temperature. Additional options will reduce static or tumble clothes after a cycle is through in order to reduce wrinkles. All those options show up on the LCD screen, in addition to custom programs.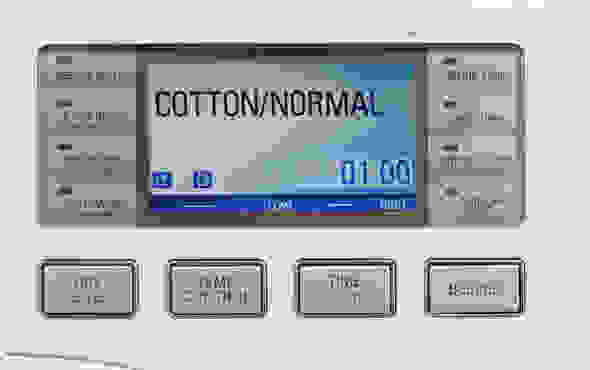 Additional Drying Options
The also features an antibacterial drying cycle and a steam sanitize cycle, for those with health problems.
Controls
Like most LG dryers, the features a large control knob in the center that's not perfectly aligned with the names of the cycles that surround it. In addition, there's an LCD screen that tells more about each cycle and lets the user select special options. That screen is angled so that it's almost impossible to see without bending over, which calls its usefulness into question.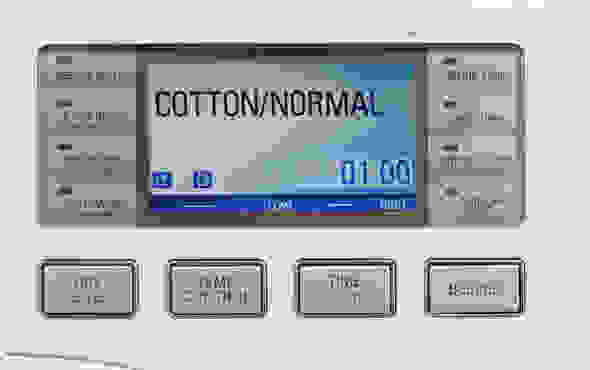 Door
It's difficult to close the large and heavy door. It secures on a very small latch with which it must be perfectly aligned.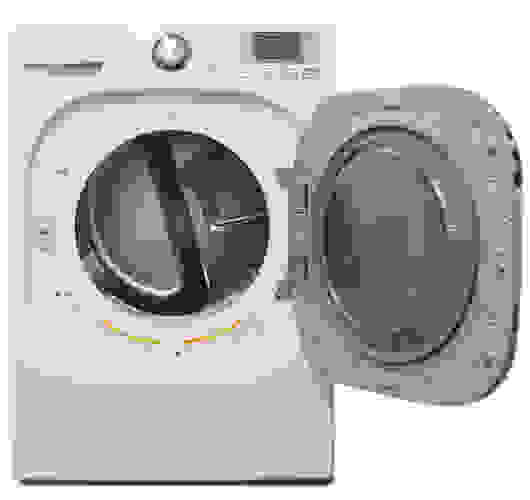 Lint Trap
The lint trap slides out from behind the door and is easy to clean.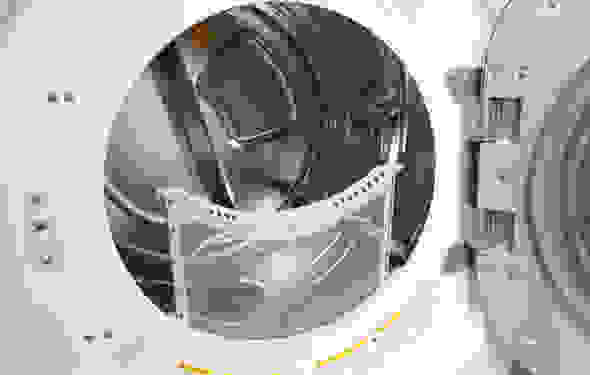 Comparison Overview
The Whirlpool WED94HEXW matches the LG's steam option and high price, though the LG bests it at drying clothes.
Performance
On nearly every cycle, the LG takes less time to get clothes more dry than the Whirlpool.
Customization & Features
Both washers offer steam cycles, though only the LG has a multitude of custom dry cycles.
Design
The Whirlpool's door is easier to close, and it's missing a hard-to-see LCD screen.
Comparison Overview
Both washers are solid performers armed with steam, but the LCD-free Bosch undercuts the LG on price by about $500.
Performance
Customization & Features
Both washers have steam cycles built in, though the LG is easier to customize and has cycles with names that might be more familiar to most consumers.
Design
The Bosch has a plain, straightforward design. The LG dazzles with an LCD.
Comparison Overview
If you like the LG's performance but want to spend half as much, the Maytag MEDE200XW dries clothes nearly as well -- though it's missing some custom cycles and a steam option.
Performance
Customization & Features
The lower-end Maytag lacks steam cycles and all the custom drying options that the LG features. Still, with temperature control you can approximate the LG's pre-set cycles with the Maytag.
Design
The Maytag might not have an LCD screen, but for most consumers that'll be a pro, not a con.
Conclusion
Have time and money to spare? The LG might be a great choice. It gets clothes dry, but takes awhile to do so. Aside from good performance, it has a number of high-end features such as a steam dry and antibacterial cycle that may be useful to some folks.
Overall, the is a very good dryer, but it just costs too much to make sense for most consumers. Its LCD screen is helpful, but for $700-$1000 less, most consumers would rather have a dryer that does the job without a hard-to-read display.