Laundry
Maytag Bravos X MEDX700XW Dryer Review
The corporate cousin of the Whirlpool Cabrio, Maytag's Bravos X dryer is easy to use, effective and relatively inexpensive.
Introduction
The is a standout dryer that sells for under $675 online. Though its normal cycle is a little bit long, the Bravos X does a great job getting clothes dry. It's also very easy to use.
Front
The is a non-stackable, front-loading dryer.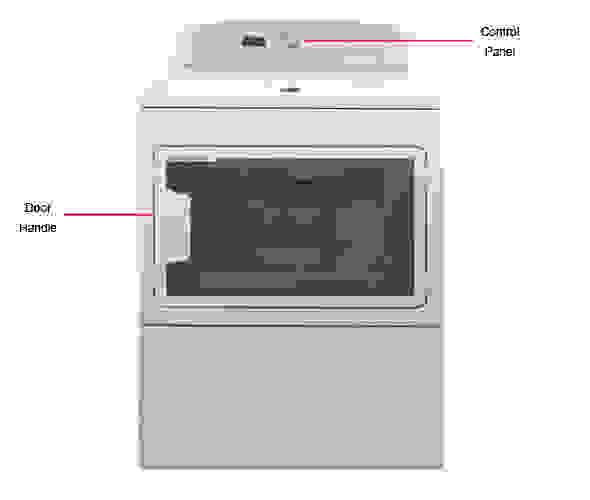 Controls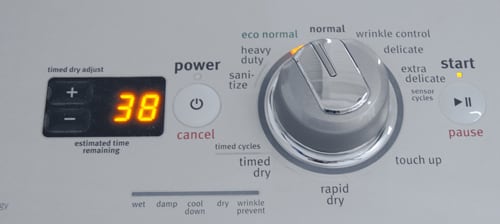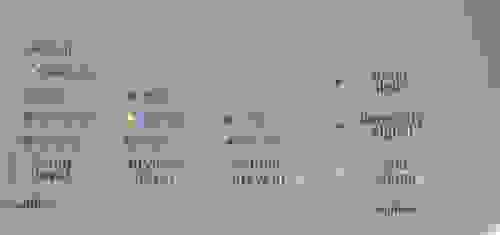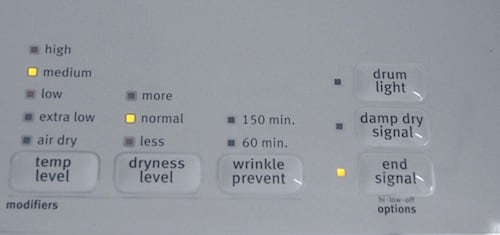 Interior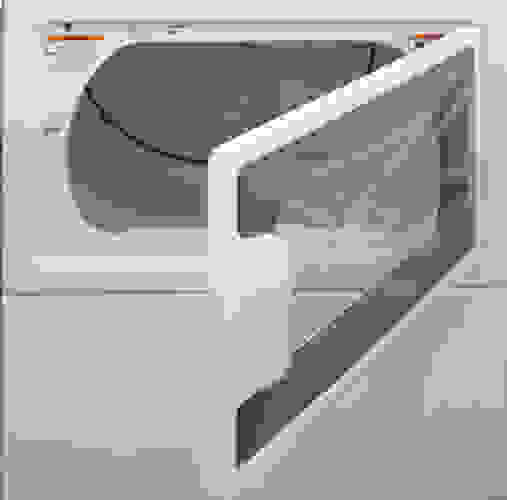 A small lint trap slides in behind the small door.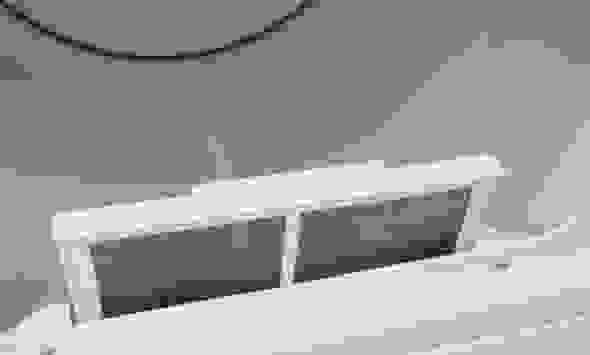 Sides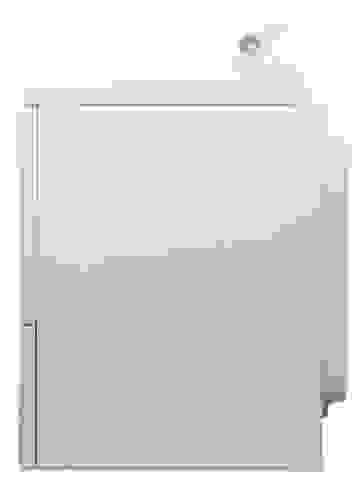 Back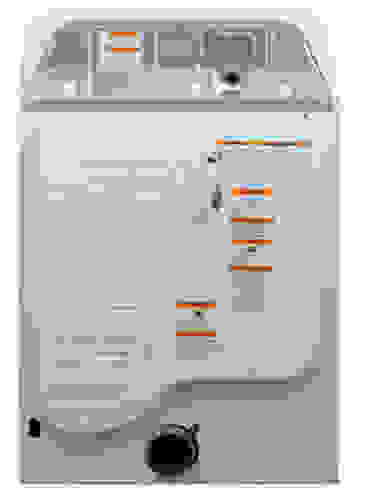 Speed & Performance Overview
The 's sensor seemed to have trouble estimating just how damp clothes were. We put the same standardized test loads in each time, but often got vastly different results.
Normal Cycle Performance
Though the digital display estimates it'll only take 40 minutes, the normal cycle took between 58 and 69 minutes to dry standardized test loads that contained the exact same amounts of water. Additionally, the digital display estimate varied wildly during the actual drying process.
If you're more of a "set it and forget it" type who doesn't feel the need to obsessively monitor your laundry's progress, you'll appreciate that the Bravos X got clothes completely dry.
Delicates Cycle Performance
Sure, the Bravos X got all the water out of our test delicates loads. However, it did so at 135 degrees. Most other dryers barely break 100. That could be enough to damage or wear out the most delicate fabrics, so we'd recommend using the Extra Delicate cycle for eyelet tablecloths and lace doilies.
Bulky Cycle Performance
The 's bulky cycle -- known as Heavy Duty -- took between 36 and 45 minutes on our tests. The downside of that short time spent drying was that clothes sometimes emerged from the shorter cycles a little damp.
Quick Dry Cycle Performance
In just 16 minutes, the squeezed out more than 40 percent of the water in our test load. That's impressive performance for so little time.
Dry Cycles
The has all the usual suspects plus a great deal of specialty cycles that owners may actually use -- including a sanitize function that's great for dirty kids clothes.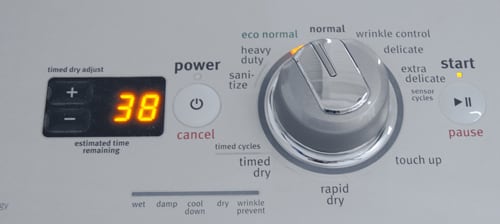 Customization
Cycles can be customized based on temperature and drying level, according to the sensitivity of the dry sensor. Timed cycles can be set for a particular number of minutes.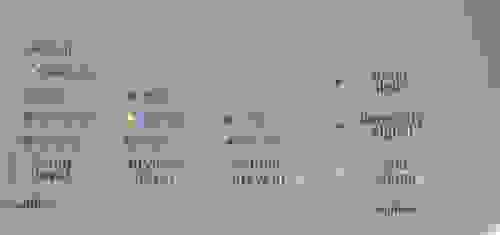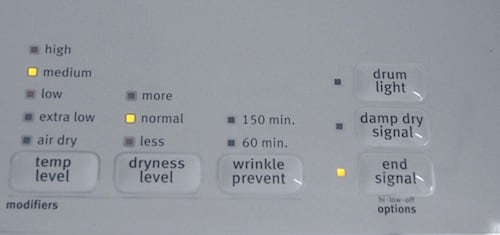 Additional Drying Options
There's only one additional feature: Wrinkle Prevent, which tumbles clothes occasionally after a cycle is done to keep them from getting too wrinkly. There are no steam cycles or other fancy drying options.
Controls
The updates traditional dryer controls, with a rotary knob for cycle selection and easy-to-understand buttons for custom cycle options.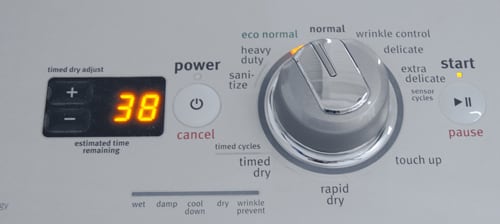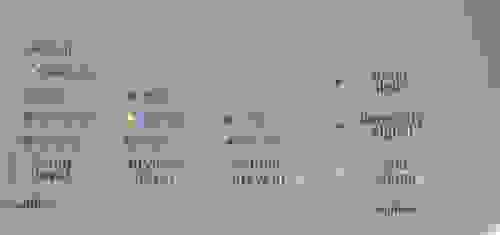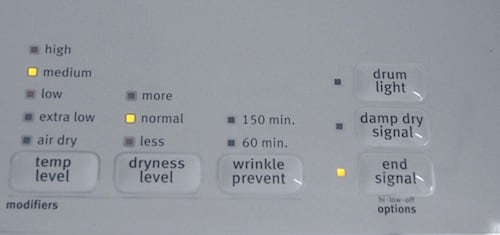 Door
The 's door is tiny and rectangular with a cheap-feeling plastic covering. Bending over and putting in wet clothes requires some effort -- much more effort than just dumping a basket of wet clothes into a dryer with a large, round opening.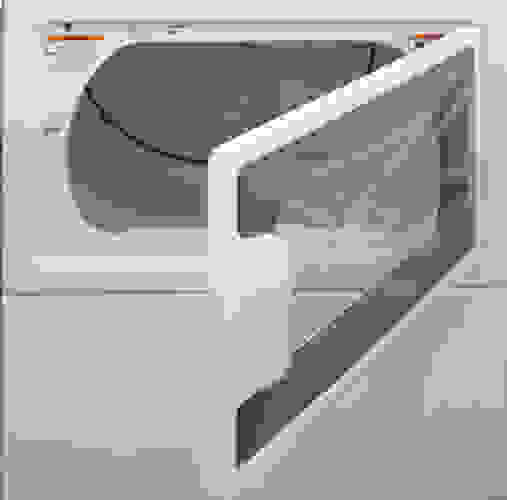 Lint Trap
A small lint trap slides in behind the small door.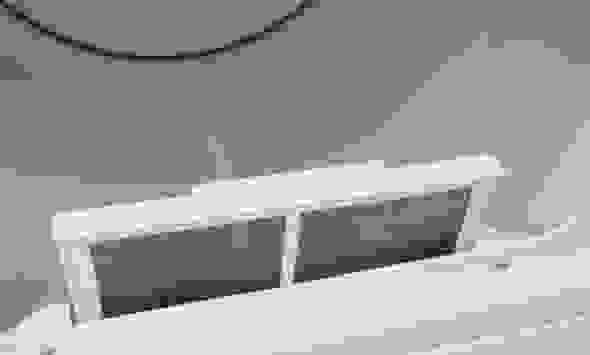 Comparison Overview
Cut from the same corporate cloth, the Whirlpool Cabrio WED7300XW is the 's younger cousin, and sells for about $50 less. For the extra money, you get a dryer with more features and similar performance.
Performance
Bravos is to Maytag what Cabrio is to Whirlpool. The WED7300XW is at the lower end of the Cabrio line, while the is a midrange Bravos. Still, performance was similar across all cycles -- though the Cabrio had longer and more effective quick and bulky cycles.
Customization & Features
Though their control panels are similar, the Maytag features more cycles -- including a sanitize cycle.
Design
Both dryers are very similar, built from the same design. The Maytag features a see-through door, but they're otherwise nearly identical.
Comparison Overview
The oddball top-loading Fisher & Paykel may be easier to fill than the , but the similarly priced Maytag has more cycles and takes less time to get the job done.
Performance
Customization & Features
With no timer and few customization options, the Fisher & Paykel is no match for the Maytag's sanitize cycle and custom features.
Design
You can't beat the Fisher & Paykel for ease of use. It has only a few buttons, and a drum that opens at the top of the dryer. The Maytag is more conventional, though.
Comparison Overview
Maytag's stackable MEDE200XW sells for the same price as the Bravos X, though its performance is marginally worse.
Performance
Customization & Features
Both dryers were customizable, though the Bravos X had more cycle options.
Design
The MEDE200XW is stackable, and its large door allows for easier loading, but the Bravos X has a cooler name.
Conclusion
The offers good performance at an equally impressive price. If you're not set on a stackable dryer, and you want some custom features, it may do the trick. Just be ready to wait awhile for cycles to finish, dry fragile fabrics on Extra Delicate and don't rely on the built-in LED countdown timer.