Lifestyle
13 useful things you can buy on Amazon for under $10
Make your life easier without spending a lot.
Credit: Amazon
Did you spend most of last year at home, looking forward to your daily dose of happiness as Amazon dropped yet another package off on your doorstep? You aren't alone—many of us have also been living by the adage that a package a day keeps the sadness away. Thankfully, that means we found some really great (and incredibly useful) items to improve and enhance 2021. From a powerful portable charger to a pack of eco-friendly reusable straws, we've got you covered with some of the most useful and affordable items on Amazon for under $10.
1. This handheld frother for the fanciest at-home coffees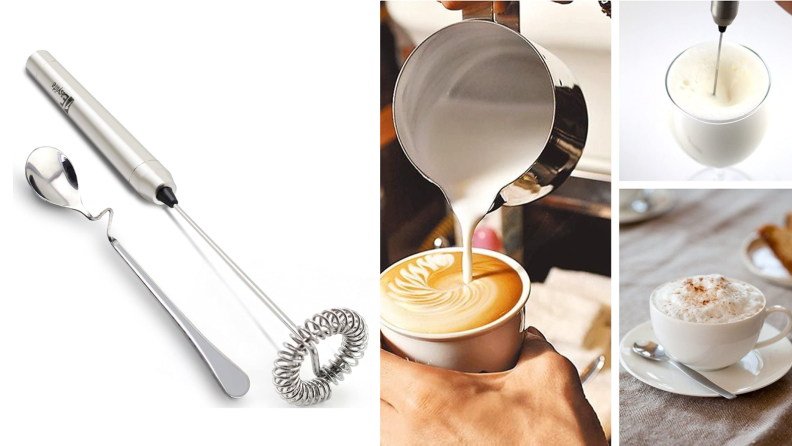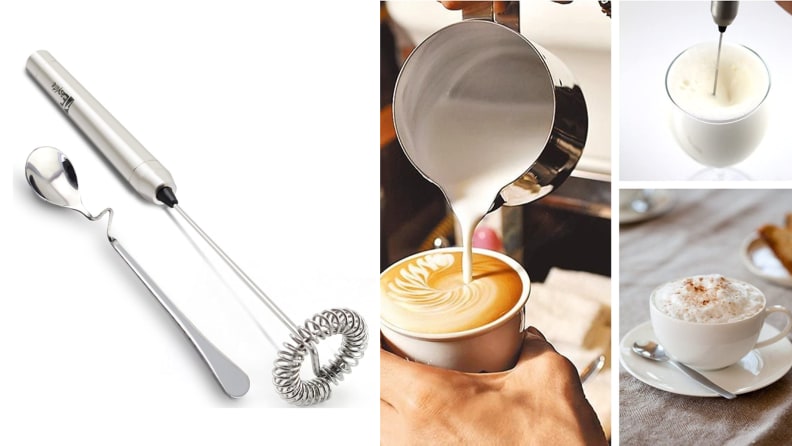 Maybe you're learning how to make your favorite latte at home or experimenting with protein coffee each morning before work. Either way, this frother will make the process a whole lot easier and likely a lot less messy (speaking from experience). While it's made of durable stainless steel, it's praised by over 3,000 reviewers for being very lightweight and easy to use—all it requires to get started is the press of a button.
Get the 1Easylife Stainless Steel Handheld Electric Milk Frother from Amazon for $9.99
2. This cult-favorite stain remover pen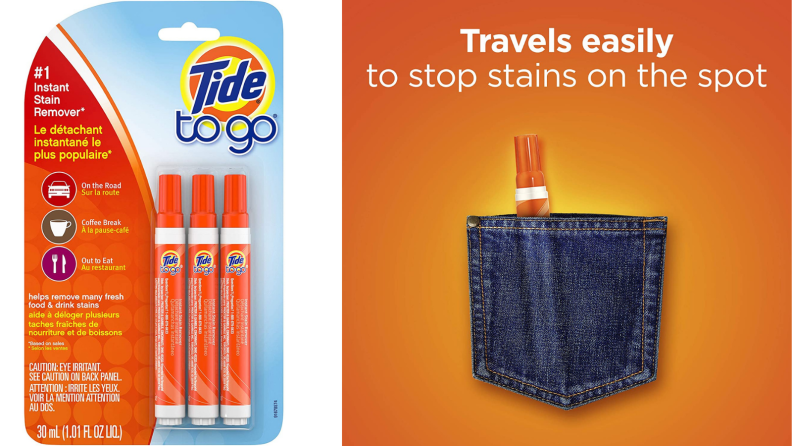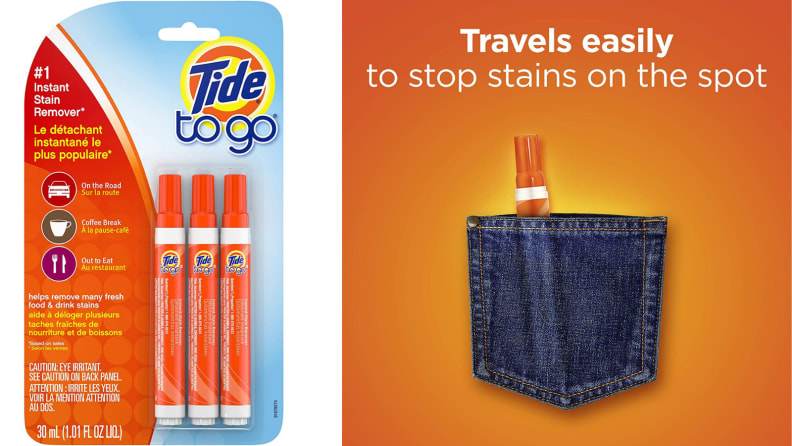 Are you preparing to say goodbye to the days of professional on top and pajama on bottom? There's a reason these Tide To Go pens have more than 21,000 reviews and boast the ability to save you from any early morning coffee spills or makeup smears. This pack of three means you can keep one at your desk, stash one in your car, and even give one to your favorite coworker. People say they're very effective at clearing up stains and dry quickly.
Get the Tide To Go Pen (3-Pack) from Amazon for $6.97
3. This top-rated portable charger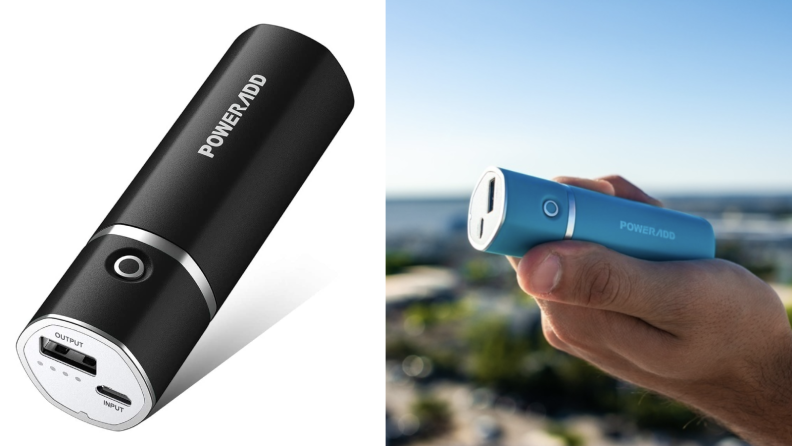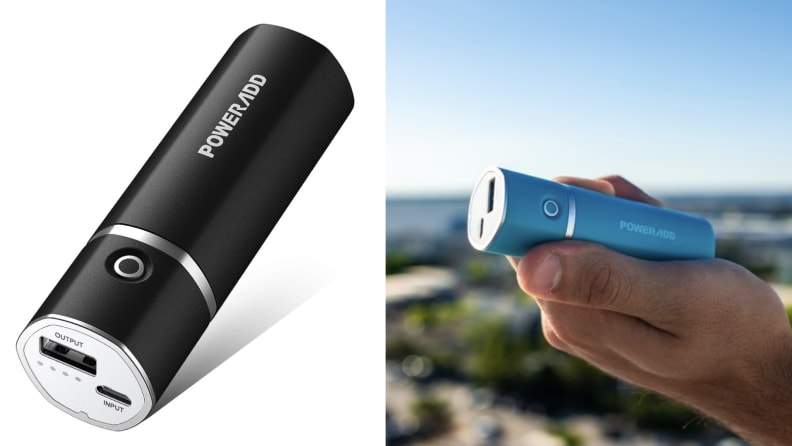 Thanks to TikTok, Instagram, and nonstop email notifications, we've all been spending more time than usual on our phones lately. Don't let your phone battery stand in your way of learning yet another 60-second choreographed dance or responding to that urgent message from your boss. This small, convenient charger will keep you scrolling without the stress, and it has over 25,000 reviews for being surprisingly powerful for its tiny size.
Get the PowerAdd Portable Charger from Amazon for $9.99
4. These trendy reusable straws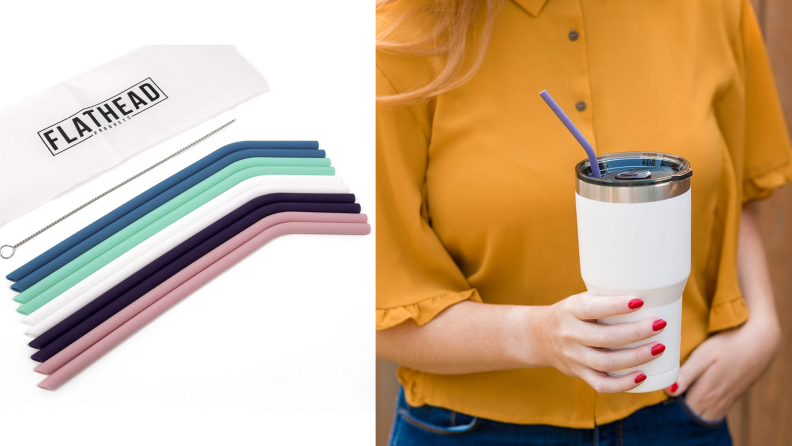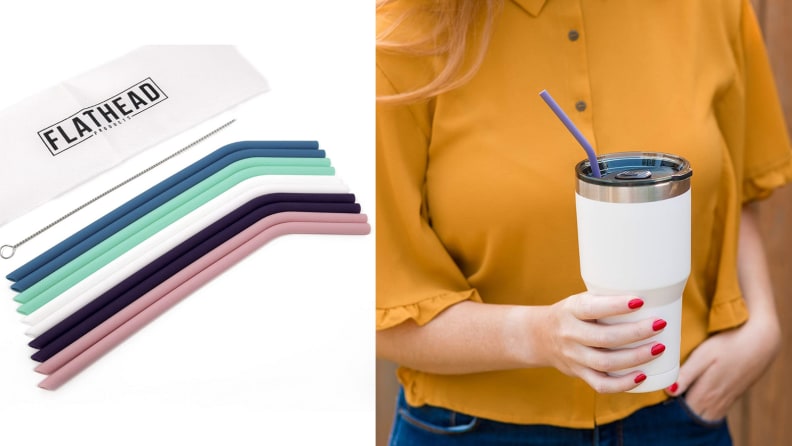 Whether you're sipping on a homemade iced coffee or getting one to go, opt to use one of these silicone drinking straws instead of the single use plastic straws offered at the Starbucks drive-thru. Not only will you feel good about reducing your plastic waste, but the pretty colors will instantly cheer you up. This pack of ten, which has nearly 10,000 reviews on Amazon, will keep you well-hydrated (or well-caffeinated) all week long and comes with a brush cleaner to help you keep them clean.
Get the Flathead Bent Reusable Silicone Drinking Straws (10-Pack) from Amazon for $8.94
5. A convenient case for your AirPods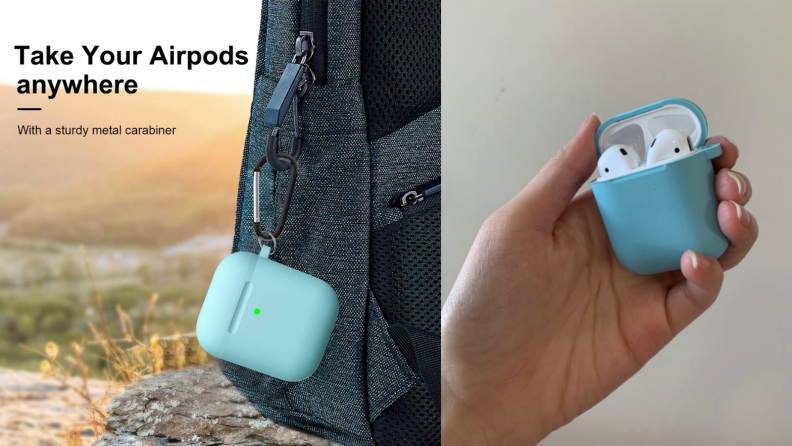 How often do you have to use your phone to find the AirPods that you swore you put back in the same spot as last time? Probably more times that you'd like to admit, but that's okay because there's a solution. This silicone case stretches easily over your AirPods case and has a convenient mini carabiner that you can attach to your keys so you never lose them—unless you're known for losing your keys, too. Over 38,000 people have given it their approval, saying it's great at protecting the pricey earbuds and charging case.
Get the Silicone AirPods Case Cover (2-Pack) from Amazon for $5.09
6. This puzzle toy for your four-legged friend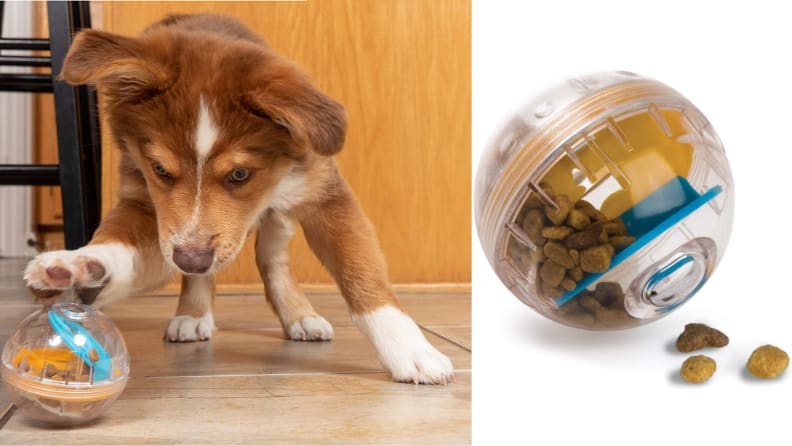 If your favorite fuzzball demands constant attention while you're trying to get work done from home, this puzzle toy is sure to buy you some uninterrupted screen time. More than 6,000 reviewers agree that this puzzle toy is a wonderful way to feed your dog or cat while also entertaining and wearing them out. It slows feeding time, and keeps both of you happy and occupied.
Get the Pet Zone IQ Treat Ball from Amazon for $9.95
7. A pack of disposable face masks to stay safe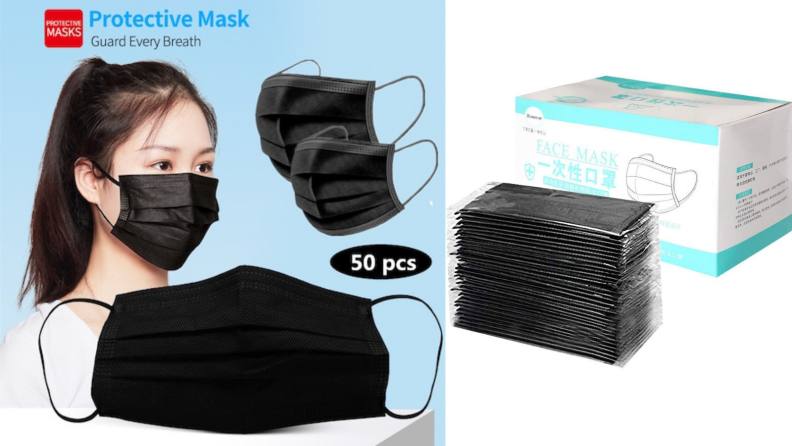 Although it's been the norm for almost a year now, we still sometimes find ourselves forgetting to grab a mask when we walk out the door. This pack of 50 individually-wrapped masks means you can stock up at your desk, in your car, and in your purse so you're always prepared, safe, and free of frustration. With over 7,000 reviews, people like that the masks are breathable and have an adjustable nose piece so you can fit them to your face.
Get the Lemsir Face Masks (50-Pack) from Amazon for $5.49
8. These colorful resistance bands to upgrade your home workouts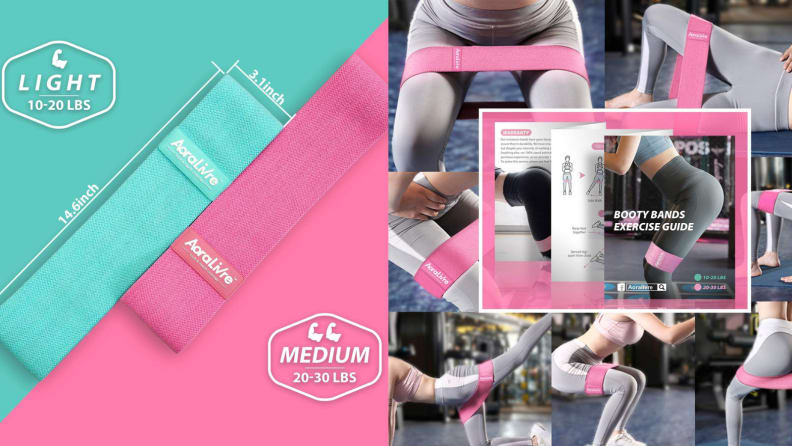 If your gym closures were extended and you're growing weary of at-home body weight workouts, this is your way to add a little spice to your routine. These resistance bands can increase the difficulty of your workout, provide a new stimulus, and help you add some variety to a routine that may be feeling stale. Over 3,000 reviewers who have leveled up their workouts with these bands, raving that they're good quality and long-lasting.
Get the Aora Livre Resistance Bands (2-Pack) from Amazon for $9.99
9. These handy door openers to keep your hands germ-free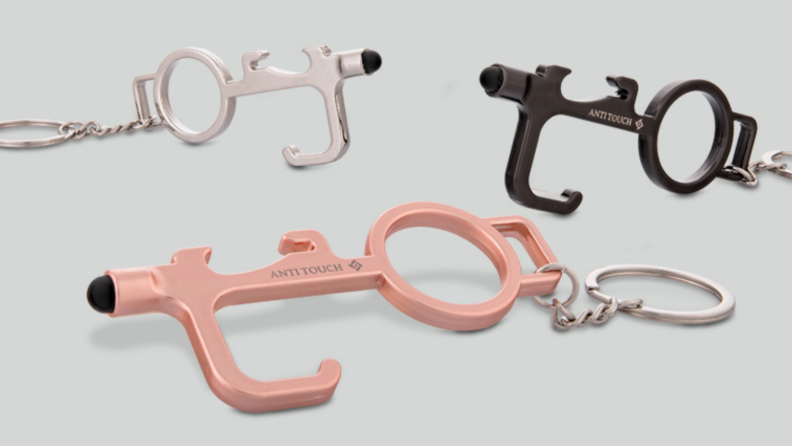 You're probably more health-conscious than ever before, and this door opener tool can help you take that to the next level. It conveniently connects right to your keys or your bag, and helps you reduce the amount of surface you have to touch by opening doors, touching ATM screens or gas station buttons, or entering your rewards number at the grocery store. According to nearly 5,000 Amazon shoppers, it's very compact (it hooks neatly on your keys) and incredibly versatile.
Get the Anti Touch Door Opener Tool from Amazon for $9.98
10. These reusable wool dryer balls
Budget-watchers, rejoice: We found another way to save you some money. These reusable dryer balls come in a pack of six and boast almost 24,000 reviews. People say they reduce wrinkles, remove lint, and keep you from having to iron your clothes. Additionally, they'll cut down on all the money you were spending on dryer sheets and can reduce drying time by 25% which will save you a few dollars on that monthly electricity bill, too.
Get the Handy Laundry Store Wool Dryer Balls (6-Pack) from Amazon for $8.99
11. This planner to keep you organized this year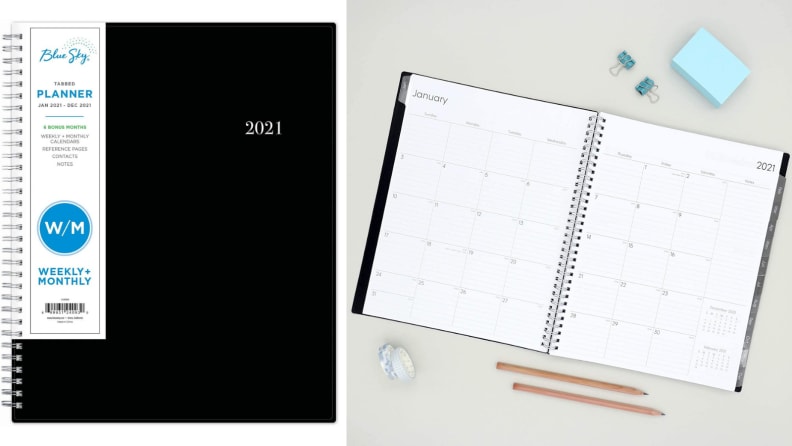 Still haven't gotten your planner (or your life) in order? That's okay, you're not the only one—and that's where this highly-rated, straight-to-the-point 2021 planner comes in. It has both weekly and monthly views along with a notes section for keeping track of your goals and over 5,000 shoppers rave that there's more than enough space to write down all of your daily to-dos.
Get the Blue Sky 2021 Planner from Amazon for $9.99
12. These drill heads that will make cleaning way easier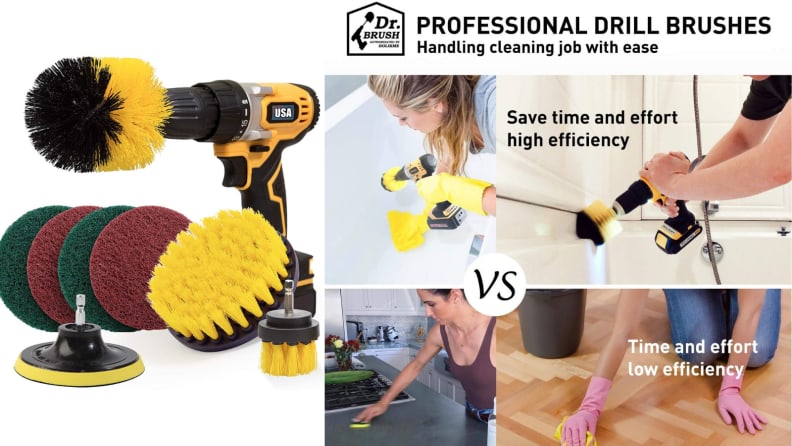 Do you hate cleaning the shower as much as the rest of us? Do you scrub with all your might and swear it still looks dirty? These scrub brushes, which fit right into your drill and have over 5,000 reviews on Amazon, will take all the work out of cleaning your bathroom, kitchen, car and more. According to fans, they're very powerful and time-saving and a breeze to simply pop into your power tool.
Get the 8-Piece Drill Brush Attachment Set from Amazon for $9.95
13. These mascne-saving patches with over 36,000 reviews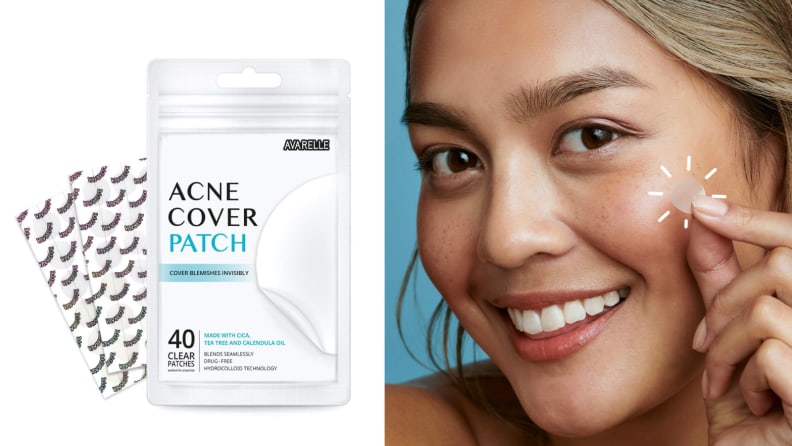 Wearing a mask all day long can take a toll on your skin, so we found these popular pimple patches to help combat that mascne. Most users choose to use these overnight, but by all means, throw one of these on under your mask if you want to heal that pesky pimple and also make sure your mask doesn't irritate it further. People like that they're transparent enough to be worn in public and that they're even suitable for sensitive skin.
Get the Avarelle Acne Pimple Patch (40-Count) from Amazon for $8.50
The product experts at Reviewed have all your shopping needs covered. Follow Reviewed on Facebook, Twitter, and Instagram for the latest deals, product reviews, and more.
Prices were accurate at the time this article was published but may change over time.