Lifestyle
This is the hottest at-home fitness tech trend for 2020
Connected rowing machines copy the Peloton model to bring a different kind of cardio to your living room.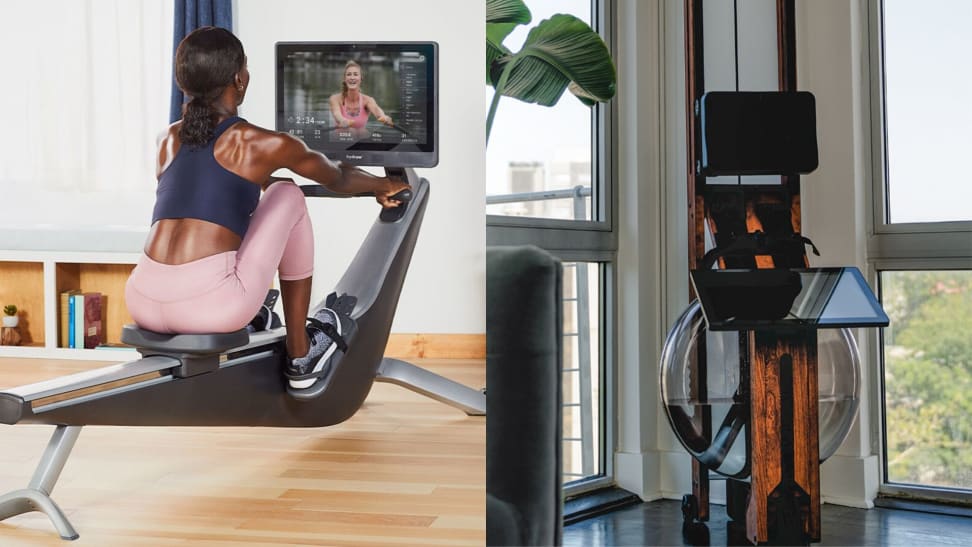 Credit: Hydrow & Ergatta
No matter what you think of Peloton or its ads, you can't discount that the company changed the face of at-home fitness. And every year at CES since the pricy indoor bicycle debuted in 2012, competitors introduce what they hope will be the next "Peloton killer"—whether it's a direct cycling competitor, or something wholly different, like the Mirror or Tonal.
This year, an obvious connected-fitness theme emerged: connected rowing machines. In one way, it makes sense. Indoor bikes and treadmills have already been made "smart," and there's really only so much you can do with an elliptical machine to make it not a boring, repetitive slog (read: not much). Rowing machines, like bikes and treadmills, bring an outdoor activity indoors and lend nicely to streaming imagery of scenic waterways on a WiFi-enabled screen, not to mention the competition that comes with mimicking a sport.
On the other hand, as a personal trainer, I've observed that rowers tend to collect dust in a sad corner of the gym, or maybe get used in few-minute cardio bursts during a high-intensity interval workout. Which is a shame, because rowing is a great cardio workout, employing the entire body in large movement patterns of squatting, pressing, and pulling—good stuff for our bodies after sitting in chairs all day. Perhaps connected ergometers can keep people engaged, and keep them from abandoning these useful machines in a corner somewhere.
I scouted out three companies that exhibited connected rowers at CES 2020. Here's what to expect of each.
Ergatta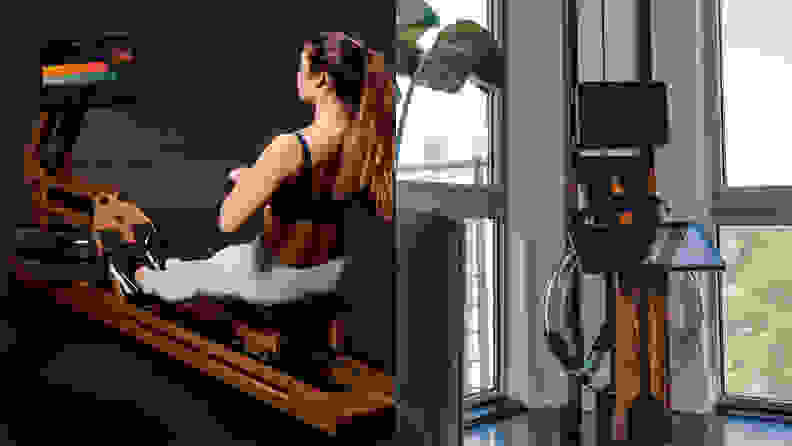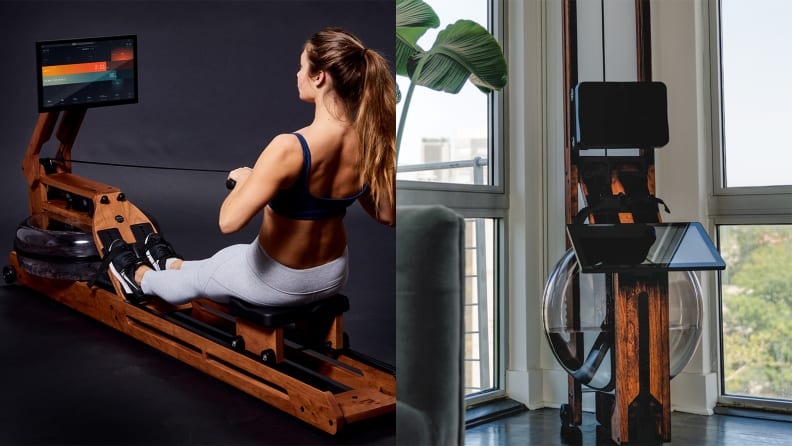 As a machine, Ergatta has the greatest wow factor, made of cherry wood and employing water resistance, rather than the electromagnets of the others on this list or the air resistance of the ergs typically found in gyms. Its 17.3-inch, high definition screen streams game-based, competitive workouts rather than instructor-led classes.
Ergatta is available for preorder now to ship in March, for $1,799 with delivery and two months' content subscription included. It will retail for $1,999 plus $300 for delivery, and the content subscription will cost $29 a month.
Hydrow Rower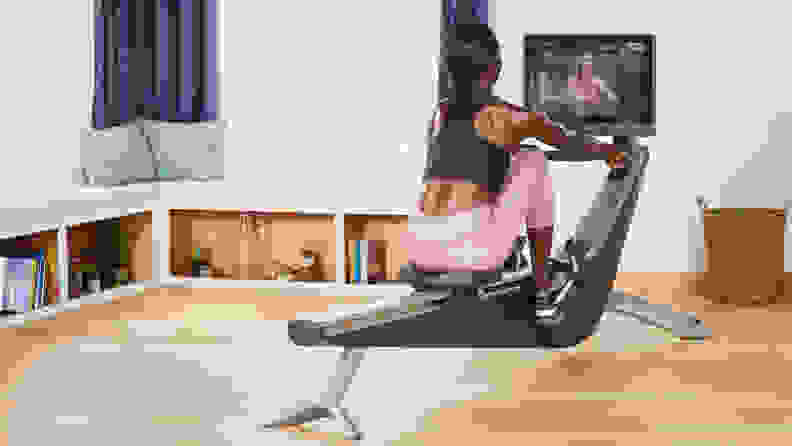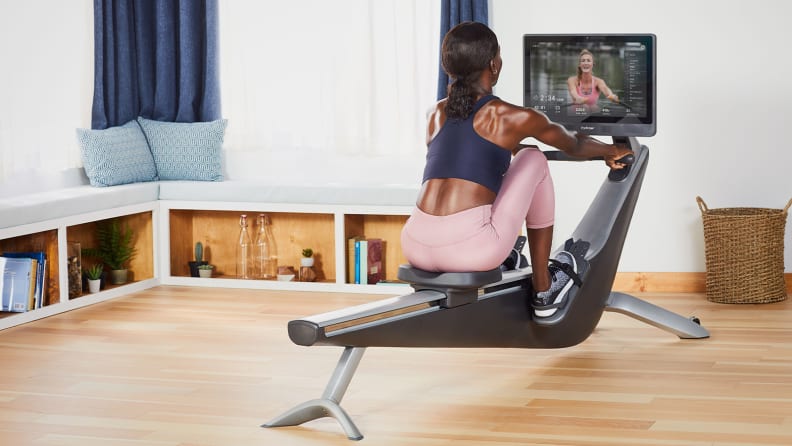 Hydrow began shipping its smart rowers in mid-2019, after a successful 2018 Indiegogo campaign. Its hook is what it called "Live Outdoor Reality" in which the 22-inch screen broadcasts video that puts you inside a shell (that's rower-speak for "boat") to row along a river in sync with the instructor-led coaching.
Hydro is currently on New Year's sale for $1,699 from its usual $2,199; free standard delivery is included, or you may pay $150 for delivery and assembly. The content membership costs $38 a month.
Echelon Smart Rower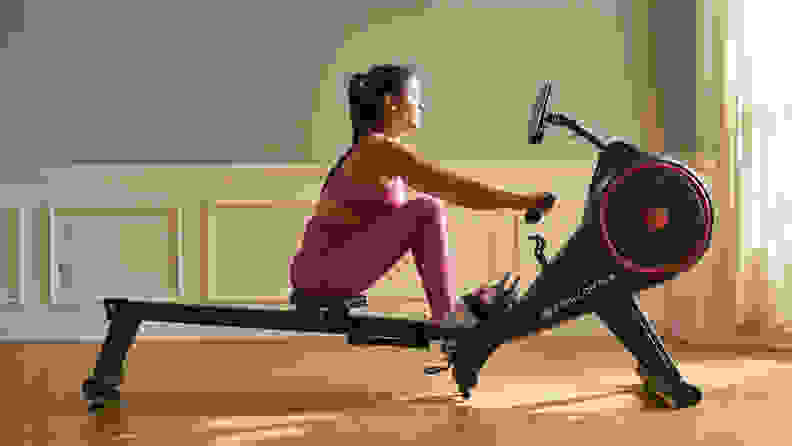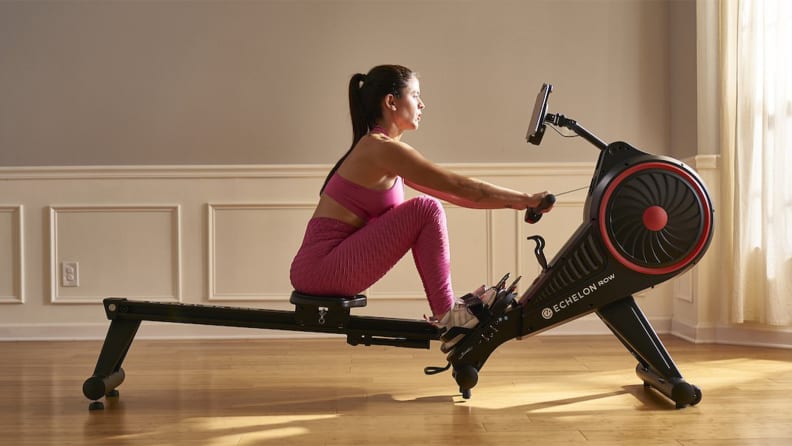 Echelon was founded in 2017, unapologetically jumping on the Peloton train to offer connected indoor bikes for the more budget-minded—its lowest cost bike costs $599 at Walmart, though it requires you attach a tablet to it to view streaming content. The company's new rower, which it launched using an Indiegogo campaign, uses the same tablet connectivity to keep costs down.
The Echelon rower's listed retail price is $1,339 with shipping included, but it's currently available for preorder to ship this month for $839 with one month of its video class content included, $1,199.98 with a full year membership, or $1,399.98 with two years' membership; an Echelon app subscription normally costs $39 a month or $390 a year.
The product experts at Reviewed have all your shopping needs covered. Follow Reviewed on Facebook, Twitter, and Instagram for the latest deals, product reviews, and more.
Prices were accurate at the time this article was published but may change over time.