Performance-wise, this Icon isn't outstanding in any way. Unless you love its looks, we suggest you keep shopping.
Design and Usability
Lofty appearance and friendly functions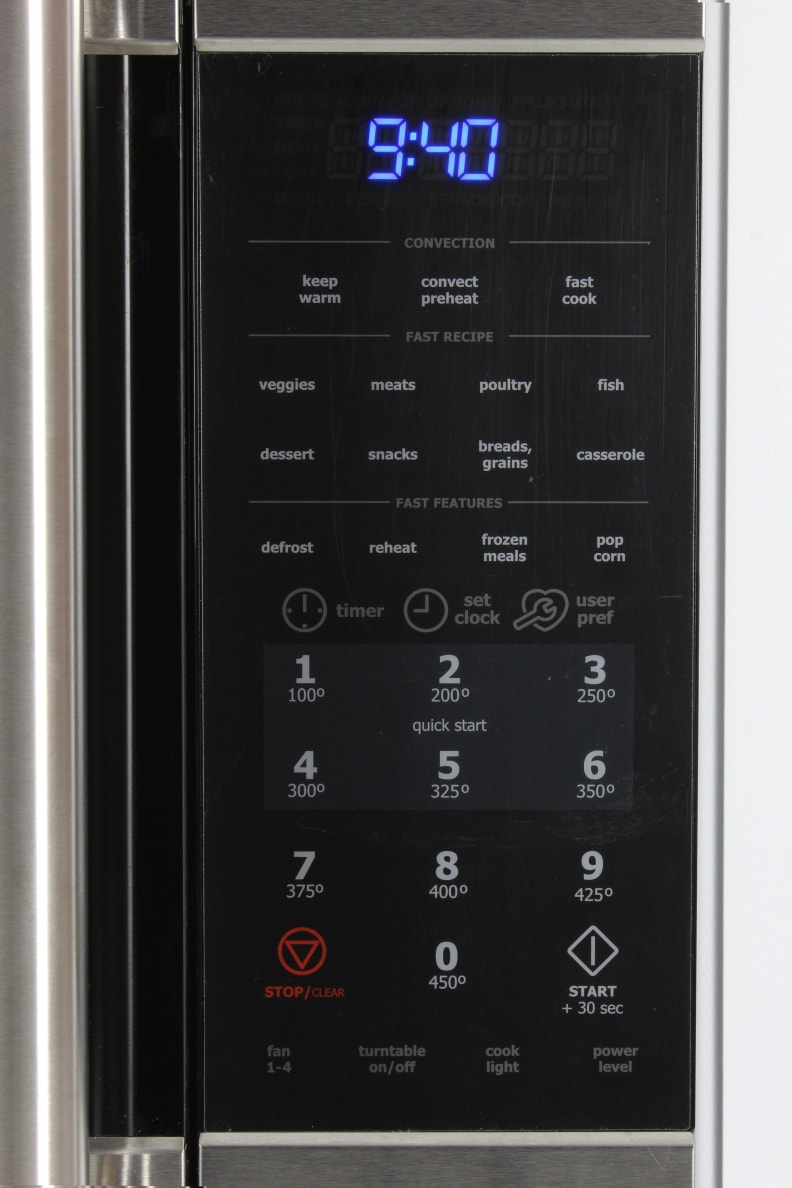 The Electrolux Icon E30MH65QPS has the grand looks of something... well, iconic. The microwave has a crisp, hard-edged professional look and a sturdy door handle. The E30MH65QPS's 1.8 cubic-foot capacity is large enough to comfortably fit a roast or casserole.
The control panel is sensibly laid-out and features the usual assortment of options and settings. Convection settings are found at the top of the control panel, with preset cooking modes and sensor options found just below. Our only complaint pertains to the relatively small size of the Start and Stop buttons. They just aren't large enough for our fingers to easily jab, and their placement makes them disappear among the less-used numerical buttons.
Performance
Hot potatoes and well-done cookies
If only the E30MH65QPS gave a performance worthy of its stylish appearance. The Electrolux offers above-average convection cooking, but the microwave's sensor failed us by turning out overcooked food with hot and cold spots throughout.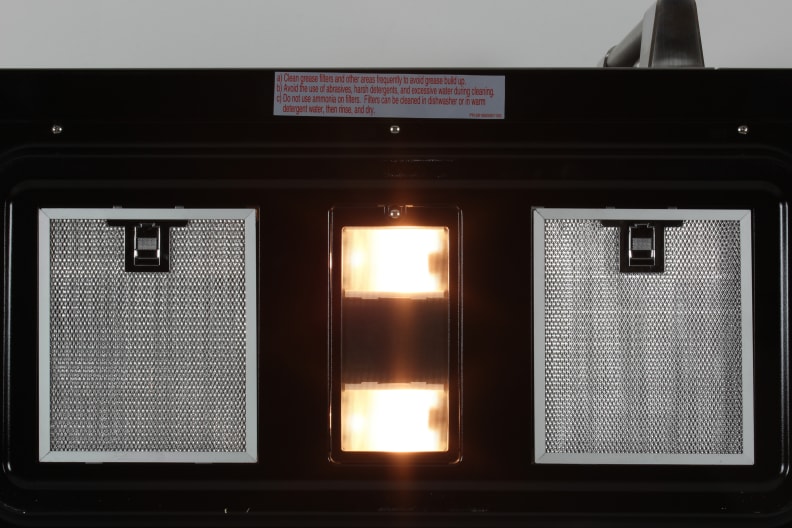 Microwave convection cooking modes tend to pale in comparison with those offered by ranges and wall ovens. However, the E30MH65QPS's convection modes did well enough to justify regular use. We baked cookies, and although we noticed a few overdone cookies in our tests, the overall results were worthy of a bake sale.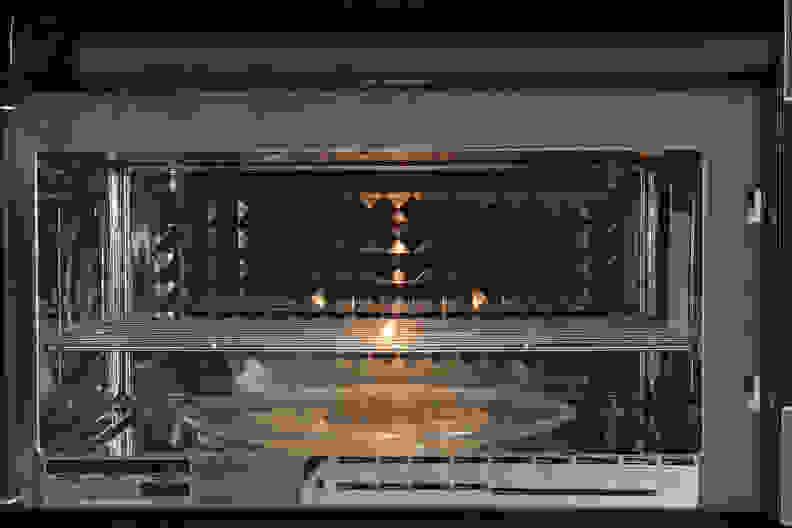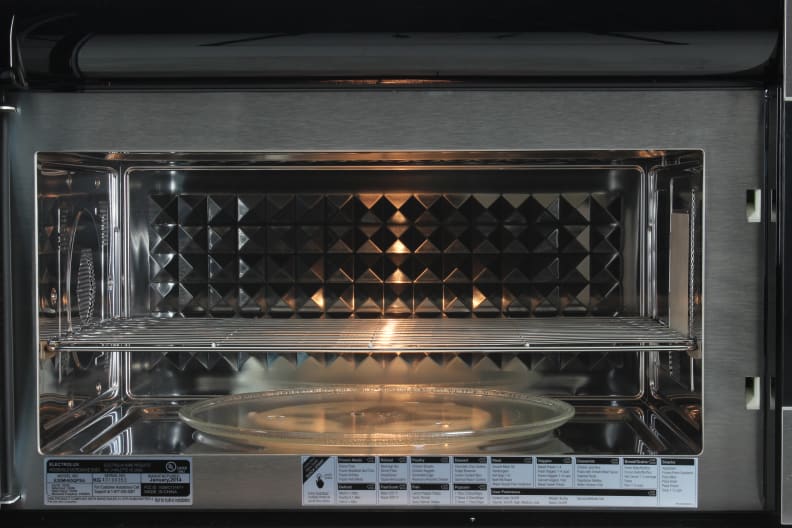 Also impressive is the fact that the E30MH65QPS managed to heat water extremely quickly. The Popcorn preset was a bit of a disappointment, burning some kernels.
Unfortunately the E30MH65QPS's sensor cooking mode proved entirely too overzealous with our food. It overcooked our test potato by 17°F, and the resulting item exhibited little overall evenness when it came to temperature. Overcooking is less of an issue because users can stop the cycle before completion, but there isn't much you can do to combat uneven hot and cold spots other than stopping and stirring.
The E30MH65QPS's defrost setting only defrosted the food for a short period of time. This would have been fine if the microwave was efficient enough to thaw the food in that amount of time, but we found that just under a quarter of our ground beef was still frozen once the cycle was complete. Even much cheaper microwaves do a lot better here.
Before You Buy
Not so iconic after all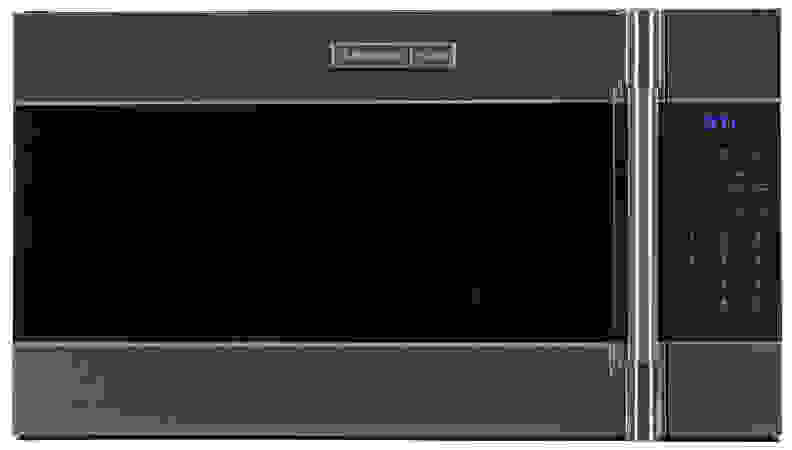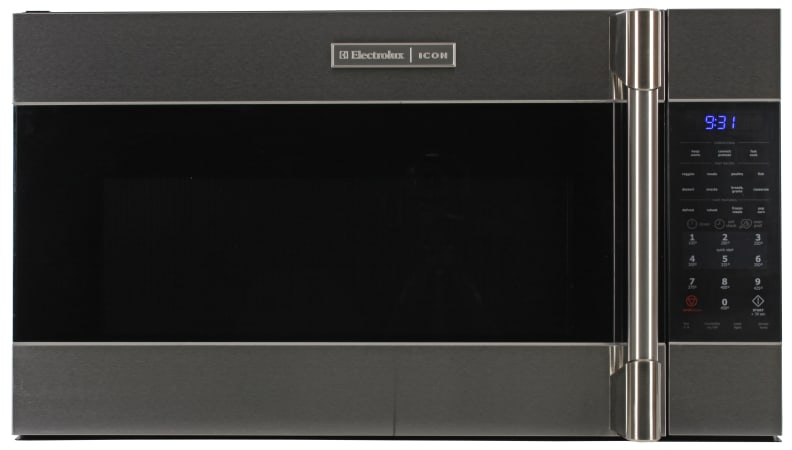 Consumers may incorrectly conflate price with quality, which would lead you to believe the expensive Electrolux Icon E30MH65QPS is a superior performer.
However, our tests revealed an unimpressive sensor and lousy defrost settings, which marred superior convection performance. If most of your microwave use involves thawing or reheating food, we would recommend steering clear of this particular model. However, those looking to enhance their convectional cooking experience could do far worse than the E30MH65QPS.
Cooking Performance
The Electrolux E30MH65QPS's popcorn setting did not impress. Once the cycle was complete, 14 unpopped kernels (out of a possible 300) remained behind, and we found 21 burnt kernels. We don't like to see (or smell) those results in our popcorn tests.
The E30MH65QPS's sensor cooking mode disagreed with us when it came to acceptable food temperatures. We consider 185°F to be an ideal temperature for cooking mashed potatoes, but the E30MH65QPS heated our test potato to a scalding 202°F, an entire 17°F above the target. More importantly, we also noticed a variance of temperature across the potato—a whopping 10°F difference from hot to cold.
We test a microwave's convection cooking performance by baking a batch of cookies. The majority of users will no doubt limit such activities to the oven, but we consider cookies to be ideal for testing because small heating issues can have a pronounced effect on their quality. This gives us the most accurate impression of a convection mode's strengths and weaknesses.
The E30MH65QPS's convection setting proved pretty darn capable. We noticed a significant difference in doneness between the tops of our individual test cookies. However the bottoms were extremely uniform. Additionally, there was little to no difference in doneness between the tops and bottoms.
Sound
The is one of the quieter over-the-ranges available. We recorded a sound level of 44.2 dB during normal operation, and 60.7 dB when using the exhaust vent.
Heating and Defrosting
The E30MH65QPS heated water in a flash. The microwave took only 3 minutes to warm our test cup of water to 208°F.
We reheated a portion of macaroni and cheese using the E30MH65QPS's default power levels. Unfortunately, the warmed macaroni and cheese was not heated evenly. About half of the food hovered around a temperature of 150°F, while the other half remained at 134°F. Be sure to mix your food after heating it for temperature consistency.
The E30MH65QPS's defrost setting got points for speed—it only took 4 hours 10 minutes. Unfortunately, once complete, about a quarter of the food was still frozen.
Meet the tester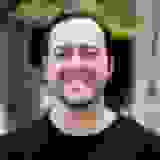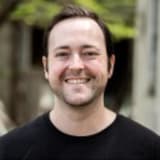 James Aitchison
Staff Writer
@revieweddotcom
Aside from reviewing ovens and cooktops, James moonlights as an educational theatre practitioner, amateur home chef, and weekend DIY warrior.
Checking our work.
Our team is here for one purpose: to help you buy the best stuff and love what you own. Our writers, editors, and lab technicians obsess over the products we cover to make sure you're confident and satisfied. Have a different opinion about something we recommend? Email us and we'll compare notes.
Shoot us an email