Introduction
You might have guessed that, at an MSRP of $699, the PB278Q has a specific purpose. Asus brands it as a professional graphics monitor, and from the outside, it appears to fit the bill. There are a few things we expect to see when dealing with one of these high-end graphics gurus: an NTSC gamut that is at least 90% saturated, a stand that allows for multiple adjustments as well as portrait rotation, and enough port options that various professions need not worry if they're equipped with DisplayPort or DVI-D.
The Asus PB278Q may sound nice, but forgive us if our expectations aren't sky-high: we reviewed Asus' PA246Q last year, and were a little disappointed by its overall color integrity. The PB278Q is the more expensive of the two, and features a higher resolution at 2560 × 1440 (unless you're using a VGA connection). What really peaks my interest, though, is that Asus claims the PA246Q is brighter. In industry terms, that says to expect more realistic colors from the PB278Q.
The most we can say following our full course of testing is that we're a little baffled by this monitor's general performance. It's actually brighter than the PA series, and its color gamut showed some shortcomings that should be barred from the realm of professional graphics monitors. Like the PA246Q, the PB278Q doesn't quite live up to its implied abilities.
Overview
The Asus PB278Q features a very similar design to the PA246Q: a charcoal-black stand and display bezel designed as a pair of symmetric rectangles. The PB278Q's small stand belies its ability to hold the hefty 27-inch display panel in place, but the vertical column that serves as the branch between the two is actually very sturdy. The color and shape of these monitors aren't nearly as interesting (or as important) as their stand flexibility, however.
The PB278Q is billed as and equipped to be a professional graphics monitor. This means that professionals engaging in high-end photo editing, graphic design, or any job where color accuracy and flexibility of the display panel are desired are the target audience.
Thus, the PB278Q raises and lowers its panel height by 4.72 inches, rotates to portrait at maximum height, and tilts for the standard amount (down 5°, up 20°). This panoply of potential adjustments allows for artists and photographers to angle the display to their desires: to view its contents while sitting or standing (or possibly in some sort of recumbent position); to rotate the screen to suit the aspect ratio of a photo; and to raise/lower the screen to match the height of an additional monitor for side-by-side comparisons of content. The bottom of the stand platform even features a toggle-ready rotational disc, so you can rotate when you want to—not by rote.
The PB278Q's controls are easy enough to learn: Each of the seven buttons mounted along the bottom right side of the bezel are clearly labeled, though Asus' choice of symbols is a little scratch-heady. Our one and only qualm with the PB278Q's design is the same complaint we had about the PA246Q: its connectivity ports are fairly difficult to get to without raising the display and rotating it to portrait position. That said, this Asus machine has an otherwise stellar design.
Front
Back
Side
Stand
Controls
In the Box
In the box, you'll find a quick start guide, warranty card, HDMI and USB cables, VGA cable, DVI-D cable, power cable, and male-to-male speaker cable.
Overview
The PB278Q provides decent performance, but we expected better from it.
Contrast
The PB278Q tested with a decent contrast ratio. This would be a poor result for a television, but anything over 800:1 is plenty of black/white contrast within the realm of computer monitors. Despite being brighter than the PA246Q, this particular product does not boast the same black levels.
Compared to two other high-end displays—Apple's Thunderbolt Display and the pricey Eizo CG245W —the PB278Q performs at an average level. Keep in mind that our contrast calibration accounts for working in bright, artificial lighting, and this product may achieve deeper, truer black levels when not calibrated in a general manner. More on how we test contrast.
Uniformity
For a monitor of this caliber, uniformity of the backlight shouldn't be much of a problem, and it wasn't. To test uniformity, we subjectively view a 100% white screen and a 100% black screen. The PB278Q did well on this test; its white screen was lit evenly, with only mild bezel shadowing.
This Asus performed almost as well during our black uniformity test, however there was some backlight bleeding around the perimeter of the bezel, which is common enough. While it doesn't garner a perfect score, the PB278Q's uniformity results are a testament to its quality and price tag. More on how we test uniformity.
Color Temperature
By a long shot, the PB278Q's best area of performance was within the realm of color temperature consistency. This particular display was calibrated to the D65 standard (6500° Kelvin); across the entirety of its input signal spectrum, it never swayed into the realm of visible color temperature error.
Color temperature error causes the color of the light (regardless of the color the light is making visible) to shift from a pure white into an orange or blue tint, depending on whether the temperature rises or lowers. This can be a big problem for professional graphics monitors, as it compromises the integrity of any color being displayed by adding the wrong "flavor" of light.
Fortunately, the PB278Q's color temperature is practically perfect. More on how we test color temperature.
Color Curves
The PB278Q handles its red, green, and blue colors with a consistency that is worth some praise, but it does not handle any of them perfectly. We found a somewhat bumpy quality to the color curves, especially the blue curve, which means that subtle transitions between hues will be slightly more marked/banded than they ought to be. This is still a respectable result, yet we feel these curves could transition more evenly from neighboring hues—the PB278Q is supposed to be an artist or photographer's monitor, after all, and within those realms the reigning king is color accuracy. More on how we test color curves.
Color Gamut
We're a little baffled by this result. In its specifications, the Asus PB278Q claims an adherence of over 90% to the NTSC/Rec. 709 color gamut. While its red and green points were very close to the proper saturation, the blue point is highly under-saturated.
This means that your most vivid blues are going to be duller in appearance than they should be—any shade using a highly saturated blue is going to suffer in its vivacity. In turn, if that color is cyan or magenta in nature, it is going to favor green and red respectively, losing the potential to be balanced in its root vivacity.
We expected better from the PB278Q—as a graphics-based monitor, it should adhere more correctly to the ideal color gamut. More on how we test color gamut.
Viewing Angle
The Asus PB278Q sports a better than average total viewing angle. Viewing angle is especially important to a monitor of this nature because of its apparent target use. If you're checking the accuracy of a digitally displayed picture against its real life counterpart, or are attempting to copy something over from the monitor to a drafting table, you want the color and contrast integrity to be preserved across a wide enough angle that your options aren't limited. While the PB278Q allows for much flexibility due to its stand, it's still a promising result that its viewing angle manages usable contrast slightly above 45° from center.
Calibration
We calibrate each of our monitors to two separate calibrations: one favoring higher contrast, which is ideal for general use, such as in a well-lit rec room or office environment. The second calibration favors color accuracy and transition, and lessens peak brightness to 160 cd/m2. We calibrate in conjunction with the iProfiler software and the Xrite iDisplay light spectrometer.
Overview
From a user's standpoint, the Asus PB278Q achieves high marks within the realm of usability.
Connectivity
On a whole, this monitor is easy to use without imposing too many limitations upon what it allows the user to do. Asus provides a fairly dressed-down quick start guide to aid in setting up and adjusting the display, but we think that the PB278Q is intuitive enough in its design parameters that most users won't even need to consult the guide to get it up and running (we didn't, in any case).
Assembling the monitor is simple: The stand is already attached to the display panel, so users need only screw the platform into the stand via a single screw.
The Asus PB278Q allows for a panoply of display input options. Users will find ports for an HDMI input, DisplayPort, VGA (D-sub), and DVI-D (dual) inputs. The ports are somewhat easy to access, though the nature of the cut-out makes an HDMI connection a little more difficult than other monitors we've seen. The ports are very easy to access if you raise the panel to its full height, and rotate it to portrait orientation. Unfortunately, it takes a bit of bending and reaching if you leave it at landscape orientation.
Controls & Menus
Asus makes use of something they call "Splendid" display selection, which are pre-set monitor calibrations for General, RGB, Adobe, and Custom use. Learning the symbols along the front of the monitor that designate its seven control buttons takes a small gestation period, but you'll get it in time.
The menus are fairly intuitive and have on-screen prompts as to what each button does in various contexts—something we're very thankful for.
Unlike the PA246Q, the PB278Q lacks the grid overlays for A4, portrait, 11″×8″ paper, etc. We really liked this feature on that older Asus monitor, and think it's a shame it didn't make it over to the PB series.
Conclusion
The Asus PB278Q is a very good monitor by most accounts. Its stand design is excellent, moving with a fluidity that makes adjustment easy, while allowing for an accuracy of adjustment that doesn't mean you'll knock it out of position with a misplaced elbow. Its port options should meet the needs of most consumers, who should nevertheless keep in mind that there are no USB inputs on this product.
We think the controls—while labeled in a somewhat esoteric fashion—are easy enough to figure out, and the whole "set up and sit back" of this display is quick and painless. We doubt you'll even need the quick start guide that comes in the box.
So is it worth its $699 MSRP? Unfortunately, no. While it performed well on all of our contrast tests—and from a design standpoint is certainly high-end—its color accuracy could stand to be improved upon. Curves were just bumpy enough to give us pause—an artistic monitor should not have transition troubles. Worse, the PB278Q's color gamut was severely under saturated at its blue point, which rules it out as an option for anyone looking for picture perfect color accuracy. There are no color temperature errors, meaning it should stand as a drafting station for the creation of content if you need consistency of color palette. Just keep in mind that content will suffer from a lack of vivid blues if you're thinking about picking this product up.
Meet the tester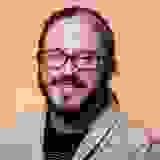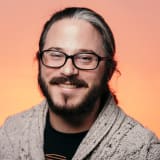 Lee Neikirk
Editor, Home Theater
@Koanshark
Lee has been Reviewed's point person for most television and home theater products since 2012. Lee received Level II certification in TV calibration from the Imaging Science Foundation in 2013. As Editor of the Home Theater vertical, Lee oversees reviews of TVs, monitors, soundbars, and Bluetooth speakers. He also reviews headphones, and has a background in music performance.
Checking our work.
Our team is here for one purpose: to help you buy the best stuff and love what you own. Our writers, editors, and lab technicians obsess over the products we cover to make sure you're confident and satisfied. Have a different opinion about something we recommend? Email us and we'll compare notes.
Shoot us an email