Overview
While this gaming-geared display is free of input lag and produces some impressively realistic 3D images, it's a touch impoverished in the graphics department. Its score suffers because of its color performance, since a particularly limited range of colors threatens to derail the integrity of any content it displays.
Is this gaming monitor worth its price tag? That really depends. If you want to use it primarily for 3D gaming—its strong suit—you won't notice the lack of color vivacity as much, and it will still produce a solid contrast ratio. However, it's so bright that it might make for uncomfortable general use when not calibrated, and it certainly isn't a candidate for any kind of photo or video editing.
Design
For a gaming monitor, the VG278H is a little on the plain side.
The VG278H is easy to unpack and set up. As far as design goes, though, it's a little on the plain side. On paper, it sounds exciting: A fast-pixel 3D gaming monitor is a pretty specialized product, after all. However, in terms of design, Asus focused entirely on function. That's not a bad thing, by any means, but it lacks the flash so prevalent in the games it purports to support.
The VG278H is easy to assemble, like most monitors. You need only screw the round pedestal onto the stand, and gravity does the rest in keeping the display balanced and right-side up. As far as stand flexibility goes, the VG278H is decent, though it lacks the ability to rotate to portrait orientation. The display panel will raise/lower by 100mm, and tilt forward 5° and backward 15°. The pedestal is also equipped with a spinning disk, which hides the attachment screws, and allows for easier turning of the monitor on an axis.
"The VG278H's design is a little on the plain side."
The on-set controls are standard to an Asus monitor, and the ports are located in the usual recessed cutout on the back of the display. All in all, there's nothing too surprising here, but we think this design—while uncreative—is at least reliable. Like most monitors, the VG278H's connectivity options are located single-file along the back of the display, and are vertically oriented; in other words, plugging stiff, new cables in proves very aggravating. Usually this placement is more forgivable on medium- to high-end displays if the panel rotates to portrait, but this Asus doesn't do that.
Annoying placement aside, the ports meet our standards. You've got HDMI, DVI, and VGA source options (VGA does not support the 3D function). There are also inputs for headphones and an analog/PC audio in port, as well as the usual Kensington lock slot.
Interface
Asus' bulky 3D glasses may not be as light as wire-frames, but the 3D experience is worth it.
The biggest draw of this gaming monitor is that it supports 3D gaming. The VG278H ships with one pair of NVIDIA-brand 3D glasses, which charges via USB and operates in conjunction with the monitor's bezel-mounted 3D IR sensor. The yellow-tinted lenses work to ease potential eye strain while also doing a pretty solid job resolving the 3D images displayed. We saw minimal crosstalk (image ghosting), even during fast-motion gaming.
"The yellow-tinted glasses work to ease potential eye strain."
The menu itself is packed full of options for customizing the display's picture—such as brightness, contrast, and color saturation—to the user's desire. Picture modes (such as Standard, Theater, Game, and Night View) are detailed within the CD-ROM user guide, and are fairly self-explanatory to boot. There is also a menu option, called "NVIDIA Lightboost," which allows for adjustment of light saturation during 3D viewing.
Performance
Mediocre color integrity, redeemed somewhat by a terrific contrast ratio
When I saw that this monitor includes NVIDIA 3D, and uses a TN panel to achieve its 2ms response time, my first thought was, "The color is going to be sub-par." Unfortunately, those assumptions were more or less spot-on: The VG278H simply does not produce a full range of colors, per industry standards. Its full gamut is only about 60% of the NTSC standard, whereas the ideal hits about 72%. What this means for you is that its colors do not get as vivid and bright as they should. While this won't matter as much during 3D viewing—the glasses act as natural dimmers, anyway—it really hurt this monitor's overall score.
"The VG278H's contrast ratio is much higher than average."
On the plus side, this Asus has a terrific contrast ratio; much higher than average. This is advantageous for a number of reasons. First, it makes for more realistic shadows and dark scenes during movies and games—the content that, in our opinion, benefits most from 3D. Second, the VG278H achieves its wide contrast by supporting very, very bright peak whites, which helps to counteract the natural darkening brought on by wearing 3D glasses. Third, wider contrast ratios often make for better viewing angles, which means you won't have to sit as stock-still when playing a 3D game.
Conclusion
A good niche product, but not suited for general use
For an MSRP of $599, we feel the VG278H is a touch overpriced. While it does its job as a 3D gaming monitor admirably, it does little else with much efficacy. If you're familiar with Asus' computer monitors already, you'll enjoy the design and menu options here. Unfortunately, there is no one who'll be a fan of this monitor's color integrity.
Our suite of tests revealed that the VG278H entirely fails to produce the full berth of colors that it should, per industry standards. The colors it can produce are well-represented, but its full spectrum of hues is quite limited, which means less detail.
The VG278H's wide contrast ratio gives it many advantages, and it does its singular job well. This 2011 model should be reduced in price by now, so gamers with a penchant for the third-dimension may find it suits their needs to a T. For any other use, though, there are better, cheaper products out there.
Behind the Screens
Welcome to the Science Page, where we catalog and list all of our hard data to support our Front Page claims. We test computer monitors in conjunction with the program iProfiler, using an Xrite iDisplay Pro 1 and a range of sRGB color swatches to test displays.
Color Integrity
None of this monitor's peaks are saturated properly
Saturation refers to the amount of "color" within a color (confusing, we know). Saying that the VG278H's red, green, blue, and white peaks are undersaturated is an understatement. This monitor's color saturation is markedly marred, and it does not achieve the vivacity and luminance that it should in that regard.
The colors it can display are fine, though. Its color temperature consistency is quite good—it varies in light temperature here and there, of course, but in no way does this become visible during use. Its color and greyscale curves describe a decent slope, but they're bumpy and compressed (due to the aforementioned undersaturation).
Contrast Ratio
The VG278H sports a very wide contrast ratio.
Unlike its underwhelming color performance, this Asus' contrast performance was very good. Contrast ratio is the measure of a display's peak luminance divided by its minimum luminance. The VG278H hit a searing peak white of 402.30 cd/m2 and, though its black level of 0.34 cd/m2 is not particularly impressive, its overall contrast ratio (1183:1) was higher than average for a TN-paneled display.
Meet the tester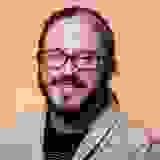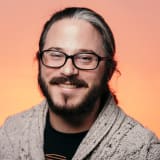 Lee Neikirk
Editor, Home Theater
@Koanshark
Lee has been Reviewed's point person for most television and home theater products since 2012. Lee received Level II certification in TV calibration from the Imaging Science Foundation in 2013. As Editor of the Home Theater vertical, Lee oversees reviews of TVs, monitors, soundbars, and Bluetooth speakers. He also reviews headphones, and has a background in music performance.
Checking our work.
Our team is here for one purpose: to help you buy the best stuff and love what you own. Our writers, editors, and lab technicians obsess over the products we cover to make sure you're confident and satisfied. Have a different opinion about something we recommend? Email us and we'll compare notes.
Shoot us an email