At an MSRP of $179, the BenQ VW2235H is priced fairly. However, potential buyers should be aware that this monitor is geared more towards an attractive design than it is core screen performance. While easy to use and pretty to look at, only one of this BenQ's pre-set picture modes offers good color accuracy. If you don't need it for Photoshop, however, it's a very pleasant product—and capable of an impressive contrast ratio.
The white chassis and mini mountains create a unique design.
The most immediately striking aspect of this monitor's appearance is its color—or lack thereof. The BenQ VW2235H is entirely white, from screen to stand. The artistic alabaster hue makes for an attractive, minimalist product. It's a handsome display—more than a few co-workers felt the need to stop and take a closer look at it.
The BenQ VW2235H is entirely white, from screen to stand.
Avoiding traditional button layouts, the VW2235H uses a series of small bumps along its right-most bezel to offer users control over the display. This setup is right in line with the monitor's design mantra, keeping the screen as free from textual or utility-based embellishment as possible. Around back, a sparse number of input ports are offered: VGA, DVI, and HDMI. There's also the ubiquitous Kensington lock slot.
Besides its coloration, the VW2235H has two other build attributes that make it stand out from the crowd. The first is its positioning: The stand branches up to the panel closer to the right side than the left, where most monitors are centered upon their stands. This choice was probably made to allow room for the second eccentricity, a small spherical cutout in the stand. According to BenQ, this cutout can be used to hold common desk litter such as thumb tacks. It also comes with a molded green... thing. It's apparently based off of mountains, and serves to hold "your phone or cards."
Whether or not you think a small section of green, mountain-based thing-holders adds or detracts from the monitor's otherwise white-washed design, it's definitely unique to BenQ. To the company's credit, the holder does make for a faithful clamp, holding your phone in landscape positioning.
Deceptively simple to use.
The BenQ VW2235H is very simple. Assembly doesn't even call for a screwdriver. The base attaches to the panel neck and is held in place via a hand screw. After that, you just plug in your source (VGA, DVI, or HDMI) and get a-monitorin'. In the box with the panel and stand is a VGA cable and a driver disc.
You could essentially have this product set up and working as intended in ten minutes.
Pressing any of the five control dots that stack vertically along the right bezel brings up the monitor's menu. It's as simple and cleaned-up as the rest of the product, which adds to the feeling of Apple-like austerity and minimalism. You could essentially have this product set up and working as intended in as little as ten minutes. The VW2235H is a breath of fresh air compared to the complexity oft encountered when using very high-end machines.
In fact, I'm using the BenQ to write the very review you're reading. In a word, it's... pleasant. There's nothing really mind-blowing about this product, but it's attractive in the way that fresh-fallen snow is attractive—unblemished and uniform. There are a number of Picture modes to choose from, attempting to suit numerous cases of use: Standard, Movie, Game, Photo, sRGB, Reading, Eco, M-Book, and User.
Standard mode is the monitor's default display setting when first booted up. It's a decently bright setting, giving off about 263 nits of luminance. This setting is poised for general use, such as in an office or living room with standard lighting. Movie mode is warmer in temperature; right now, it actually looks kind of pink. It's still plenty bright at about 250 nits, which strikes me as odd. Usually, movie or theater modes are quite a bit dimmer. Game mode is, judging from its name, meant to be optimized for playing computer or console games. This one is notably less pink, and employs less "hold" on pixels than the previous modes.
This BenQ is not the most ideal gaming monitor—but it could be worse.
After briefly running Portal on this BenQ, I can safely say that it's not the most ideal gaming monitor—but it could be worse, too. Colors look a little too saturated, and its response time—listed at 6ms—seems to actually be a tad slower than that. There's also a bizarre edge-blur around smaller objects when in Game mode, which emits about 260 nits of light.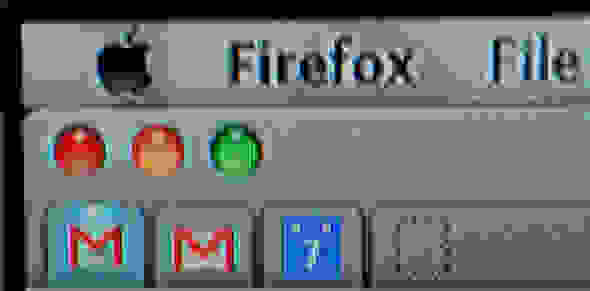 Other modes—namely sRGB, Reading, and M-Book—offer a gentler picture, with less light output and more natural-looking colors. sRGB attempts to set the monitor to traditional calibrated settings, hitting about 120 nits and adhering as faithfully as possible to the sRGB color gamut. Reading dims the screen noticeably, almost as though BenQ is mimicking the appearance of a first- or second-generation Amazon Kindle. It takes on a yellowish tint, but still manages to make reading a little easier.
Overall, using the menu to cycle through picture modes or adjust settings is easy and intuitive. The BenQ VW2235H manages to be fairly complex on the inside, while maintaining a cool, laid-back exterior.
Not the best, but totally acceptable
Our main testing points for monitors are contrast ratio, response time, and color accuracy. For many monitors, especially those geared towards professionals in the graphic design field, hyper-accurate color production is a must. Well, the BenQ VW2235H is not one of those monitors. Its design aesthetic is definitely a main selling point for it—yet we found its performance to be acceptable for general use, too.
Green is especially oversaturated, which masks subtler details.
The VW2235H tested with decently accurate colors, though not in every picture mode. The sRGB picture mode offered the most accurate color production, though a few hues were still oversaturated. This does cause a bit of an imbalance in the picture—green is especially oversaturated, which masks subtler details. Plenty of consumers may enjoy this look, though. In most picture modes, colors are very vivid and rich, adding to the monitor's performance in brighter areas. In dimmer rooms, however, this may cause some eye strain.
I was especially impressed by this monitor's contrast ratio. Usually, general-use monitors like this one test with mediocre black levels, as they simply need to be bright enough to combat basic lighting. The VW2235H is plenty bright, but also offers users the added bonus of a deep black level, which is going to make film content and video games look that much better.
Speaking of video games—you could definitely do some gaming on this monitor, but it's not going to have you winning StarCraft championships. Its 6 ms response time isn't the fastest in the world, but it could be worse, too. Overall, this performance is right in line with what we expected, and is great considering the monitor's price.
A beautiful monitor at a low price
There are only a sparse few 22-inch monitors on the market for less than $100, and most of them can be summed up with one word: Meh. The BenQ VW2235H, at $179, is actually offering users a lot of value.
First, it's designed beautifully. While some of its eccentricities may not be entirely groundbreaking, the unblemished white chassis makes for a sleek, eye-catching product. This monitor would look great on a receptionist's desk or displaying alongside Apple's white Mac Mini. Most people are probably going to buy this for its looks, anyway, and they wouldn't be wrong to do so.
Secondly, from a performance perspective, the VW2235H is certainly no worse than a slew of its similarly-priced peers. While it tends to oversaturate colors, it can be reigned into acceptable levels in sRGB mode, and its other modes offer enough luminance variety that you could use it in almost any room comfortably. We also tested a downright awesome contrast ratio, considering performance is not this product's first foot forward.
You could do a lot worse for $179. If you've been looking for something that's affordable and uniquely stylish without sacrificing basic performance, the BenQ VW2235H is for you.
The elegant VW2235H is a 1080p, VA-paneled monitor, meaning its strengths really lie more in its design and ease of use than pure screen performance. Our tests revealed that, out of its many picture modes, sRGB mode is (as one might expect) the most accurate. Within that mode, the VW2235H's color gamut is decent, and its contrast results are especially impressive.
Not perfect, but it could be a lot worse
Computer monitors are meant to adhere to a color gamut called sRGB, which is roughly the same red/green/blue specs as the Rec. 709 gamut for HDTVs. While the VW2235H features a number of different picture modes, it seems clear that sRGB should offer the closest approximation of color accuracy.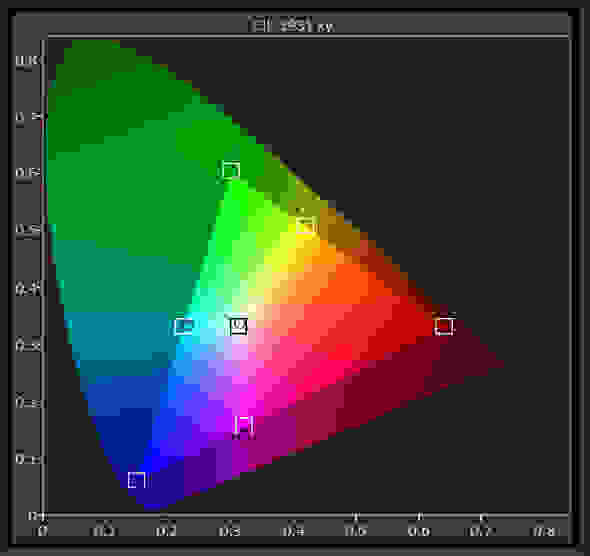 Unfortunately, this gamut result is still not entirely great. The oversaturation we found in green, yellow, blue, and magenta stem from an accurate red point—however, this same accuracy does not hold up in other modes, particularly Game mode, which oversaturates red (and other colors) to the degree that subtle detail is lost.
Of course, for many games and browsing purposes, a little oversaturation isn't a huge problem. However, if you're watching a movie or playing a game at full resolution, and want to easily see the full details, sRGB mode is the best choice.
Surprisingly good contrast
Contrast ratio is a very important part of almost all movies/films and games; high contrast also makes for a monitor that is easier on the eyes over long periods of time, assuming it's not ludicrously bright. Testing again within sRGB mode, our test results were commendable. While the standard modes appear brighter from the offset, sRGB mode actually offers plenty of brightness, as well as impressive black levels.
Using the X-rite iPro in conjunction with PatchTool and a custom set of swatches, we tested a black level of 0.061 cd/m2 and a peak brightness of 239.64 cd/m2 , giving the VW2235H a contrast ratio a little under 4000:1, which is a terrific result for a computer monitor.
That'll do, pig
RGB balance refers to the way a display utilizes its red, green, and blue sub-pixels within its grayscale, which together comprise black, gray, and white (and all of the steps betwixt). Essentially, an accurately balanced RGB signal comprises a CCT (correlated color temperature) of 6500K, which equals the "proper white." It helps to think of the sub-pixel balance as paint being mixed; too much of one results in a white that has a "tinge" of red, green, or blue.

While the VW2235H's RGB balance could have been much tighter, no one color is over- or underemphasized too heavily. Staying within a ±20 relative error range is quite good. Our test revealed that, in sRGB mode, this BenQ tends to slightly "push" green while flattening its blue signal; while this isn't ideal, it's at least consistent across the grayscale.
Meet the tester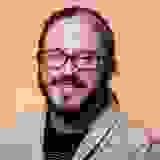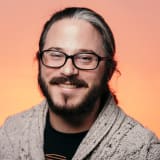 Lee Neikirk
Editor
@Koanshark
Lee has been Reviewed's point person for most television and home theater products since 2012. Lee received Level II certification in TV calibration from the Imaging Science Foundation in 2013. As Editor of the Home Theater vertical, Lee oversees reviews of TVs, monitors, soundbars, and Bluetooth speakers. He also reviews headphones, and has a background in music performance.
Checking our work.
We use standardized and scientific testing methods to scrutinize every product and provide you with objectively accurate results. If you've found different results in your own research, email us and we'll compare notes. If it looks substantial, we'll gladly re-test a product to try and reproduce these results. After all, peer reviews are a critical part of any scientific process.
Shoot us an email