Introduction
This monitor is, without a doubt, a niche product with very serious gamers in mind—and not just because it claims to be. While the quick pixel response and first-person shooter (FPS) mode are leaning towards shooters as a genre, there are many kinds of games—and not just PC games—that can and would benefit greatly from a pixel response time engineered to this degree.
At an MSRP of $549 (we found it online for closer to $400), the XL2420T is not a mild investment, nor something you want for a family/office computer. Yet if you game hard during your off hours, BenQ's display might have the pinpoint-pixel prowess and game-geared features to decide whether you go "clutch mode" or not. Don't expect a cache of vivid colors, though: the XL2420T's boosted response time comes at the cost of color saturation, with its gamut only adhering to 72% of the NTSC standard. It's not going to look dull—72% is around the sRGB standard for monitors—but if it were any more rich in color it would risk a certain sluggishness in its pixel response.
The XL2420T supports a maximum resolution of 1920 × 1080, so it's out as an option for high resolution photo editing or any sort of profession relying on graphic design or hyper-accuracy of color. Yet as a display for 1080p gaming—be it sourcing from a PC, Xbox 360, or PlayStation 3—this "gaming is in the details" branded display seems like a quality choice.
The BenQ XL2420T (and XL2420TX) have been on the market since early 2012. Other than HDMI-based 3D viewing on the TX, the two monitors are specification clones, and this review serves as a performance breakdown of both.
Overview
This monitor is made to be looked at. Its design is a study in angles and unique features—it has the stand flexibility of a high-end business monitor while still invoking the sleek curves of the Batmobile. Both the XL2420T and the XL2420TX come in a single color option: black, with red highlights. Its hawkish appearance certainly pegs it as a gaming monitor—we have to wonder if BenQ desires such exclusivity.
Pigeonholes aside, the XL2024T actually has a very user-friendly build. Its stand allows it to raise and lower by 130mm (a little over 5 inches), swivel by 70° (35° left and right), and tilt forward 5°, backward 20°. There's also a handle for carrying your BenQ—perhaps to and from LAN parties or PAX—and a synthetic rubber veil that fits over the entire display to protect it from the elements.
Our favorite unique design feature is the headphone holder, which is located on the back of the monitor stand. The XL2024T doesn't have any built in speakers, but it does feature a side-mounted headphone jack. The company is right to assume most serious gamers play with either a headset or a headset-mic combo, and giving them a place to hang their cans after a few rounds of Team Deathmatch is a subtle, considerate touch.
Front
Back
Side
Stand
In the Box
In the box with the XL2420T, you'll fine the monitor stand, monitor base, protective cover, CD-ROM with drivers and quick start guide, the S. Switch controller, the power cable, a VGA cable, a DVI-D cable, a USB cable, and the headphone hook which is pre-installed but still detachable.
Contrast
We think the BenQ XL2420T has a decent contrast ratio for a monitor focused on pixel response and refresh rate. Our chromameter revealed a black level of 0.38 cd/m2 and a peak brightness of 360.50 cd/m2, giving it a total contrast ratio of 949:1, which is plenty of black/white differentiation for most gaming purposes.
The XL2420T also features a "dynamic contrast" setting, which can be toggled to different degrees of intensity in the menu. This setting will make whites brighter and blacks darker, but by how much is anyone's guess. We don't recommend using this setting anyway, as increasing your contrast ratio can reduce pixel response time. More on how we test contrast.
Uniformity
We test screen uniformity—how evenly a display's backlight allocates its brightness across the screen—in a subjective fashion, viewing a fully white and fully black screen sourced from DisplayMate software.
The XL2420T did well on this test, displaying a full and even white screen. Its black screen was similarly smooth and unblemished. We did notice that it had some bleed-in, but from reddish LEDs rather than white LED as is usual. This is sort of a bizarre result, but ended up aiding its uniformity rather than hindering it. More on how we test uniformity.
Color Temperature
Color temperature refers to the temperature, in Kelvin, of light passing through a panel or onto a surface. When we test a display's color temperature, we want to see it maintaining an even temperature regardless of luminous intensity.
The XL2024T struggled a bit to maintain an exact temperature. At particular inputs along its greyscale gamma, its temperature dropped by almost 600°, which results in a visible shift in the light's natural hue towards a more blue one. This likely won't be too notable during gaming, where quick motion often obscures color and color temperature errors, but could make the XL2024T less desirable an option for watching movies or TV shows. More on how we test color temperature.
Color Curves
A display's color and greyscale curves reveal how smoothly it transitions along each input between 0 (black) and 255 (peak). We test a monitor's ability to transition from 0 to 255 in its production of red, green, blue, and white. A poor transition will cause color banding during content, and especially harms the ability for edge gradation to appear realistic.
The BenQ XL2024T could have performed better in this regard. Its curves start out evenly and initiate smooth transitions, but blue becomes especially bumpy early on. This bumpiness results in sudden, unnatural jumps between neighboring shades of blue: nothing that will be supremely obvious during most gameplay, but something that would be a big problem for a digital illustrator or a graphic webmaster.
Even more bizarre is how the XL2420T handles its greyscale input. Our test revealed sudden jumps along most of the white input, with one very large jump happening around 235. This appeared a mystery result at first, until we remember that the BenQ has two RGB curve settings: 0-255 and 16-235. The jump, then, is the monitor's engineered pre-set to attempt to maximize luminance at step 235, as well as step 255. While this mildly excuses this oddity, it's still something BenQ should fix. More on how we test color curves.
Color Gamut
The XL2420T tested with a fairly accurate color gamut. A color gamut is a visual aid, placed atop a color space, to show where a display's most vivid colors lie against the colors perceptible by human vision. We test monitors against the sRGB standard, the international definition of "perfect" for non-graphics monitors.
The XL2420T aligns to the sRGB gamut with a high degree of accuracy in its peak red, green, and white points. Unfortunately, its blue point was notably undersaturated, meaning it isn't as vivid as it ought to be by the sRGB standard. This isn't a huge problem for a gaming monitor, but it's yet another result that rules out the XL2420T for graphics-based tasks. More on how we test color gamut.
Calibration
We calibrate each of our computer monitors to two separate calibrations: one for black/white and contrast related tests, and one for color tests. Our calibration is done in conjunction with the iProfiler software, using Xrite's iDisplay color spectrometer.
Connectivity
From a connectivity standpoint, the XL2420T is flexible without being too heavy-handed. Most of the ports are located within a cutout on the lower back of the monitor, and are much easier to access after rotating to portrait. You'll find source connections for VGA, DVI-D, DisplayPort 1.2, and two HDMI inputs.
On the monitor's left side are two USB 2.0 inputs and a headphone jack. These inputs are more commonly switched into and out of, making their side-oriented placement a smart choice.
Controls & Menus
The XL2024T features five touch-response buttons along its right bezel. The bottom most button serves as the on/off switch, and pings lightly when it is pressed to let the user know it has received a command. The other four buttons are contextual to what is displaying on screen, and deal primarily with scrolling through menus, or adjusting picture settings.
Other Features
Refresh Rate & Pixel Response As a professional gaming monitor, the BenQ XL2420T's pixel response time and native refresh rate are highly important. Refresh rate refers to how quickly, in hertz, a displays refreshes its screen per second. The XL2420T has a native refresh rate of 120Hz, and can down sample up to 240Hz. As a bonus, users have the option to set it to 60Hz and 30Hz, allowing the monitor to sync with content and avoid motion interpolation.
To test the XL2420T's touted pixel response time of 2ms (gray-to-gray), we ran an ad hoc test using the response time test found at Lagom's website. We set the XL2420T up side-by-side with our lab monitor, the Dell S2440L, and were able to see clear, objective differences in their pixel response time—as expected, the BenQ was much faster.
With a native refresh rate of 120Hz and a pixel response time of 2ms, this monitor is geared to provide a smooth, lag-free gaming experience. Well done, BenQ.
Black eQualizer The XL2420T's "Black eQualizer" setting allows users to lessen the darkness of shadows in their gaming picture—in an attempt, to make everything easier to see at the cost of picture realism. If you're playing a shooter, and an enemy is lurking in a shadowy tunnel, the Black eQualizer setting should make them much easier to see, and thus much easier to aim at.
We tested this setting against our DisplayMate software's black level pattern. With the Black eQualizer setting at 0, greyscale squares from 4 to 16 were very dark (as they should be), almost indistinguishable from the zero input level background behind them.
At its maximum setting of 20, Black eQualizer pushed the visibility of the same black squares into a very bright gray area. This will probably wash out a lot of picture detail, but a low-middle setting might be a perfect companion while navigating zombie-infested sewers.
This setting works differently from a display's standard "brightness" setting (which adjusts black levels—we know, it's confusing) in that it only affects the first 16 levels along the input spectrum, meaning that only very dark, impenetrable shadows are lifted from view. The Black eQualizer setting is a nice touch, and it works.
Swift Switch The XL2420T comes packaged with a mouse-like controller called a "Swift Switch," or S. Switch. The S. Switch is a customizable menu control that locks into either side of the monitor's platform base, or can be moved to the user's preference within reach of a hand.
The Swift Switch was a little hard to use at first. It works well enough—a little too well, in fact. The selector wheel is erratic and moves rapidly through the menus. With some practice, though, this could be a great tool. It can be programmed to pre-made display settings, including those downloaded from BenQ's website which are customized to work especially well with a number of well known titles.
Conclusion
BenQ claims that they designed and developed the XL-series gaming monitors alongside input from professional Counter-Strike players, and that seems to be the truth. The XL2420T has a laundry list of unique features and abilities that make it an ideal companion for gaming of most kinds, but especially as a tool to secure the advantage in an FPS (first-person shooter). The XL2420T may not be a powerhouse of color accuracy, but it makes up for this flaw by being extremely versatile, flexible, and programmable. The included S. Switch allows users to map functions and pre-loaded display settings to up to three buttons, and the built-in FPS modes are automatically calibrated to support blur-free, fast pixel gaming.
Speaking of pixels, the XL2420T claims a 2ms gray-to-gray pixel response time, and our test revealed a pixel response that—while not necessarily 2ms—is definitely faster than the average mid-range monitor. With a native refresh rate of 120Hz (and the ability to down sample at 240Hz), almost any game you play is going to run smoothly—color integrity aside.
The BenQ XL2420T is definitely a niche product for a niche group of consumers, but we think that particular group would be pleased to own this monitor. It has won a number of awards and accolades already because it does exactly what BenQ claims it does. Depending on how serious you are about games is what will justify this product's $549 MSRP—and trust us, it's about as serious as gaming monitors come.
Meet the tester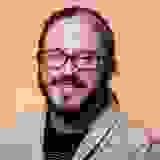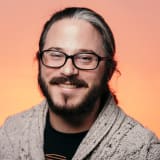 Lee Neikirk
Editor, Home Theater
@Koanshark
Lee has been Reviewed's point person for most television and home theater products since 2012. Lee received Level II certification in TV calibration from the Imaging Science Foundation in 2013. As Editor of the Home Theater vertical, Lee oversees reviews of TVs, monitors, soundbars, and Bluetooth speakers. He also reviews headphones, and has a background in music performance.
Checking our work.
Our team is here for one purpose: to help you buy the best stuff and love what you own. Our writers, editors, and lab technicians obsess over the products we cover to make sure you're confident and satisfied. Have a different opinion about something we recommend? Email us and we'll compare notes.
Shoot us an email