The Dell S2440L tested with a contrast ratio over 4000:1. Within the world of computer monitors, that's just about unheard of. It blows the comparison monitors out of the water—each of which are the same price, or even pricier. The S2440L owes its huge contrast ratio to a very deep black level of 0.04 cd/m2 , which would be impressive even on a TV. More on how we test contrast.
This monitor is very easy to set up and get going, which is partly due to the simplicity of the stand. For $300, you're not getting a lot of extraneous display options or input ports; most of that price tag's value is allocated to the glass-pane design aesthetic and the monitor's performance parameters, which we've detailed in previous pages of the review.
For connectivity options, you only have the choice of an HDMI source or a VGA source. The HDMI source will allow for the monitor's native resolution of 1920 × 1080 at 60 Hz, whereas the VGA source only allows a maximum resolution of 1280 × 720 at 50 Hz. Other than that, you're getting a basic AC input for the power adapter, and an audio output for external speakers (which does not work with headphones).
This is a very basic array of options and might require some users to go digging around for HDMI-DVI adapters. Still, Xbox 360 and PS3 gamers might find this monitor to be a favorable choice for its portability and simplicity.
Dell's "professional" S2440L is a decent bargain at an MSRP of $299, but we recommend trying to find it for less online. There's something to be said for its appearance, but the S2440L seems to be slightly more form than function, which we always feel a little curious about.
This is a great-looking display: Its single pane of glass screen and solid noir panel are gorgeous in their minimalist quality, reminiscent of Apple's eye-pleasing Thunderbolt monitor. At a little more than ten pounds, the S2440L is light enough to be carried and shifted around easily, making its inflexible stand and somewhat narrow viewing angle less problematic from a spatial perspective.
As for pixel response time, we can't recommend this monitor too heavily for fast-paced gaming. It tested with an intense contrast ratio of 4000:1, which means its gray-to-gray pixel response is going to be notably slow. There are better choices for FPS games, but the S2440L would make a wide array of Myst-style adventure games look absolutely gorgeous, rich in shadow detail and edge gradation.
We recommend this monitor if you're looking for something that's impressive in appearance, beyond the budget bin in style, and is at least passable in its color performance. The attractive design and staggeringly large contrast ratio that the S2440L tested with justify its price, but its color shortcomings make it a bad choice for graphic design or photo editing, and it certainly isn't the best choice for gaming. If you can get over the lack of port options and want something a little better than basic, the S2440L could be a good choice. If you can find it for sale online, we highly recommend picking one up.
From a design standpoint, we could see being convinced that this monitor is more expensive than its MSRP, were it not for its notable lack of port options. Like most mid-range monitors, the S2440L does not swivel, rotate to portrait, or raise/lower in height. It's easy to assemble, and allows only the standard amount of tilt—right in line with what we expected.
Along the right side of the display, you'll find a series of white symbols: they are touch controls, and contrast smartly with the S2440L's black bezel. Along the back of the panel display, the S2440L's ports are lined up horizontally. You'll find an AC input to power the display, an analog output for speakers (headphones are not supported), a VGA (D-sub) connection, and an HDMI input. It's not a lot, but should be just enough to work with provided you've invested in a collection of adapters.
At an MSRP of $299 (we found it on sale for $179), this is a smart design, and the touch controls certainly make the S2440L feel a little more pricey and posh. One complaint some users might field is that the S2440L is not VESA mountable, meaning it may be difficult to wall-mount this monitor.
Dell's S2440L is a 24-inch computer monitor that it brands "professional." Certainly, it has an appealing design aesthetic, and would look good perched imposingly upon your boss's rich mahogany desk. At an MSRP of $299, we'd say it's on the lower end of mid-range where the monitor market is currently poised. This is not the kind of display you're going to bulk order for the office (unless you're swimming in VC money), but neither does it have the design flexibility required by graphics professionals, nor the refresh rate desired by gamers.
We've seen this kind of thing before: a 24-inch monitor sporting an attractive outer shell, with just enough connectivity options to get by. The crisply etched touch controls make a nice addition, and at just a hair over ten pounds, the S2440L manages to be portable and fashionable all at once. Where it's lacking, upon immediate inspection, is that it only allows for an HDMI input or a VGA (D-sub) connection. That's not a lot of display flexibility, but at a maximum resolution of 1920 × 1080, the S2440L is probably not going to be a candidate for tasks requiring more screen real estate.
Other than a huge contrast ratio, the S2440L has fairly mediocre performance specs, especially in its ability to produce accurate blues across its light input spectrum. We think the MSRP is a little high for what you get, but this mid-range display would be quite the steal were you to discover it on sale.
We're not always the biggest fans of touch controls on TVs or monitors, but the Dell S2440L pulls it off admirably. The four buttons along the right bezel are very responsive, at least when the monitor is brand new out of the box. The four dots keep things simple, displaying on-screen contextual controls rather than being dedicated to a specific function. The one drawback we can see with this set-up is if your computer happens to be set to a native resolution that the monitor can't display in VGA, and it's the only monitor you have for interaction. There's no dedicated source button, either, but the S2440L is smart about automatically adjusting to the display input you choose for it.
As for the menus, they're about as simple as they can be without excluding any of the usual functions found on modern computer monitors: color, resolution, brightness, and any other visual adjustment you might want to make to the S2440L's picture output are possible from this menu. The simplicity is somewhat charming, but might frustrate more advanced users looking to tweak the finer details of their display performance.
Our subjective uniformity test is meant to reveal shortcomings or glaring problems concerning the way a monitor allocates its available LEDs. We set up the monitor to display a 100% white and a 100% black screen, and study it for errors or blemishes. The Dell S2440L did well on this test: Its white screen was evenly lit from corner to corner, and the single pane of glass across the entire display helped reduce the usual bezel shadowing we see during this test. It didn't fare quite as well with an all-black screen, showing a little light bleed-in around the perimeter. This is still a solid result for a $300 monitor and we don't think consumers have anything to worry about in this area. More on how we test uniformity.
The Dell S2440L tested with very impressive color temperature adherence.
Our color temperature test measures the temperature of the light used to provide the gradients along the grayscale spectrum. Ideally, we want the display to maintain a consistent temperature. It doesn't have to be measured at 6500° K, but that is always a plus.
The S2440L tested with no visible color temperature error. While there was mild cooling towards the dark side of the light input spectrum, none of it makes a visible difference to the content displayed. That means that, by practical standards, the S2440L's color temperature consistency is perfect. More on how we test color temperature.
The Dell S2440L's color curves could have been better. While they generally describe the proper shape—ramping from the darkest hues to the brightest—they are bumpy and uneven. This means that, when transitioning from one shade of red to the neighboring highest or lowest—or when displaying the spectrum of reds at the edges of a rose—the S2440L will display mild banding between one shade and the other. Needless to say, this is not a desirable result. The reds in particular were poor, as they peak early, losing a good amount of definition throughout the last 10% of the input spectrum.
While this isn't a terrible result for a monitor in this price range, it does mean that the S2440L is not an ideal choice if you're looking for the best color integrity. More on how we test color curves.
A display's color gamut is a visual representation of the peak vivacity of its whites, reds, blues, and greens. We compare a computer monitor's color gamut result to the standard sRGB gamut, which stands in as the ideal saturation for each of the aforementioned colors.
Compared to the standard, the S2440L has almost perfect red saturation. Its greens are off by a little, however, and its blues are heavily under-saturated, meaning peak blues in the picture won't be as vibrant as they ought to be. The S2440L did manage to match the sRGB white point perfectly, so the resulting score isn't terrible, but it's not nearly as good as it could be. This is about what we expect from a non-graphics oriented monitor, but it's still a disappointment.
Consumers stalking this monitor for its general use and aesthetic appeal shouldn't find a problem with this result, but if you're planning on editing photos or engaging in any task that requires perfect color, you should probably look elsewhere. More on how we test color gamut.
Viewing angle is only somewhat important when dealing with a 24-inch monitor. The Dell S2340L is on the smaller side at 24 inches, and can't be wall mounted. It's unlikely you'll be sharing it with a group of people—and its contrast performance during head-on viewing is out of this world, so why would you?
Despite this, the S2440L performed decently during our viewing angle test: Its contrast maintains some semblance of its original glory up to 45° off center, although at this point the contrast ratio has dropped from over 4000:1 to under 200:1, which is a huge drop-off in black/white differentiation in your picture. Edges won't be as crisp, and text may not be entirely legible at an angle of 45° or further from center. Take our advice, and just plan on using this Dell perpendicular to its panel.
Inside, you'll find the Dell Display Manager Software, the panel and stand, the power cable and adapter, a VGA cable, a cable tie, a driver CD (with a user's guide PDF in multiple languages), a quick setup guide, and a safety information guide.
For each monitor we test, we create two separate calibration profiles in conjunction with the Xrite iDisplay software, and the iDisplay Profiler light spectrometer. Our first calibration is used for all contrast-related tests, and calibrates the display for general use. The second calibration favors color realism, and calibrates the monitor to 160 cd/m2 .
Meet the tester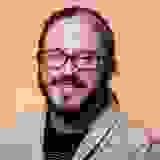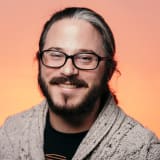 Lee Neikirk
Editor
@Koanshark
Lee has been Reviewed's point person for most television and home theater products since 2012. Lee received Level II certification in TV calibration from the Imaging Science Foundation in 2013. As Editor of the Home Theater vertical, Lee oversees reviews of TVs, monitors, soundbars, and Bluetooth speakers. He also reviews headphones, and has a background in music performance.
Checking our work.
We use standardized and scientific testing methods to scrutinize every product and provide you with objectively accurate results. If you've found different results in your own research, email us and we'll compare notes. If it looks substantial, we'll gladly re-test a product to try and reproduce these results. After all, peer reviews are a critical part of any scientific process.
Shoot us an email