Finally, a purposed companion to your new Windows 8 tower! A reason to use your neglected Windows 8 desktop instead of the traditional one! Plus it kind of looks like that one mecha from Robocop! The only drawback of this limber IPS display? A stiff $650 price tag.
Swivel it, tilt it, twist it... Bop It?
At some point in the late 80s/early 90s, toy makers started producing G.I. Joe action figures that were more flexible than their earlier counterparts. Bendable knees and elbows, a head that swiveled, even the occasional ankle pivot. The TD2340 is a lot like that, as any good monitor-tablet bridge builder should be (Kung Fu grip sold separately...).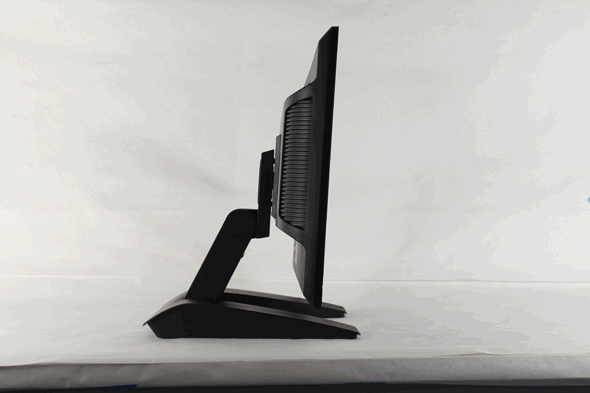 Reaching over a desk to use it in flat position isn't terribly comfortable.
I really love this monitor's design, though it's a little bit fat for flat desktop use. The panel's default position emulates that of a traditional monitor, but the TD2340 can do so much more. It lowers into a flat position, tilting backwards a full 45° (and forward a meager 5°, but that's standard). The sturdy dual-point legs and thick screen prevent the monitor from folding completely flat; because of this, I had to lean forward over the desk to use it—not very comfortable. You'd need a low table or a standing position to use it in the fully "reclined" position.
The whole package is wrapped in basic black plastic, making for a sleek, smooth overall look. TThe screen itself is overlaid with a pane of glass—which looks nice at first, but less so after collecting a host of fingerprints. I can't tell you how many times I had to wipe this thing down while photographing it, so if you're thinking of a conference room purchase, keep that in mind. The port selection is about what you'd expect for $650: 15-pin D-Sub (VGA), HDMI 1.4, DisplayPort, 2 USB inputs, and 1 USB hub.
Not perfect, but a big improvement overall
The only other touch-screen "monitablet" I've ever had the pleasure of... er... touching, was another ViewSonic, the VSD220. Compared to that, the TD2340 offers a much more responsive experience, and the claims of 10-point touch capacity are accurate and true.
The TD2340 works particularly well coupled with Windows 8.
The TD2340 works particularly well coupled with Windows 8. Users simply drive the display via USB A-to-B with a Windows 8 compatible desktop or laptop. Windows 8 uses a unique desktop that features big blocky widgets, all laid out in finger-favoring fashion; it's remarkably well poised for touch-screen use.
Rather than attempt to capture the TD2340's tasteful tango of TFT touch in words, our intern extraordinaire James and I made a few Vine videos instead. Click here to get a basic look at the TD2340 handling the Windows 8 desktop, here to see panning and pinching in Internet Explorer, and here for an artistic approach to touchscreen majesty.
So obviously, the big question is: Does it work? While the TD2340 is a big improvement over ViewSonic's previous attempts, the market isn't exactly riddled with touch-screen monitors, so it's hard to say anything like "this one is the best."
However, I would call it a big step in the right direction. The TD2340 works quite well, but is also quite expensive. As with any newer tech, there are pros and cons to being an early adopter. In my opinion, however, touch-screen displays like this one still have more present potential than 4K resolution.
Decent color accuracy and contrast
When it comes to general use computer monitors, color accuracy is the most important spec to pay attention to. While the TD2340's biggest draw is its unique 10-point touch capability, it's also a solid performer in terms of color accuracy. We tested this ViewSonic using the Xrite iDisplay Pro colorimeter in conjunction with CalMAN 5 calibration software, and found that its color gamut, in the sRGB picture mode, is quite close to the standard. It's not perfect, however.
Essentially, everything is going to look good—though I wouldn't recommend using it for serious graphic design work.
Testing also revealed a well balanced RGB spectrum, meaning the grayscale from 0-255 is going to be the same shade of white, ensuring the integrity of content on-screen. The TD2340 follows proper monitor gamma right out of the box. Essentially, everything is going to look good—though I wouldn't recommend using it for serious graphic design work.
For a computer monitor, the TD2340 also sports an acceptable contrast ratio. Contrast ratio is the measure of a monitor's 100 IRE white divided by its 0 IRE black. While the TD2340 doesn't get terribly dark, it really doesn't need to. It's easily bright enough for general use lighting, without being so bright as to incur eye strain. You'll be sitting closer than normal to use it, after all, assuming you're taking advantage of the touch screen abilities.
A quality, niche product that dares to dream
The ViewSonic TD2340 is a terrific display. It's excessively flexible, offers plenty of port and connectivity options, produces acceptably accurate colors, and is amply bright for most offices or home studios. Its touch screen is not quite as sleek and responsive as the modern smart phone, but it is really close, and my hat's off to ViewSonic for this product's integrity.
The only real drawback is the price: $650 isn't outrageous, but it's well out of range of budget shoppers. If you're a fan of Windows 8—or are thinking about upgrading—you might want a quality monitor that gives you full, flexible touchscreen control (and is also just a handsome display on the side). This one's also a decent choice for home or office use, especially for a conference room. I could even picture it in restaurants, doctors' offices, or big box retailers.
While the ViewSonic TD2340 is most definitely a niche product, the asking price is fair, and the quality of the hardware is a commendable step in the right direction.
The ViewSonic TD2340 is a solid performer. While it doesn't have the color production abilities of a higher-end display, or the super-fast response time of a proper gaming monitor, it purports a consistent quality of performance that's perfect for niche needs. With a bit of calibration, the TD2340 could probably produce even better results, but it's perfectly usable right out of the box.
Not perfect, but pretty darn good
I wasn't expecting the TD2340 to produce a perfect sRGB color gamut—that's really a job for $1,000+ graphics monitors. Yet considering its primary function is capacitive touch, this ViewSonic produces an acceptably accurate gamut compared to international standards.
No primary or secondary color is spot on, but most are properly saturated. Red is slightly more vibrant than they should be, and green favors a more yellow-kissed hue. Cyan and blue are quite accurate, however, and magenta is very close. Unless you have insane robot eyes, you're not going to notice these color errors on-screen. This is great color for general use, but I wouldn't use the TD2340 to re-master serious artistic content or anything.
Unlike TVs, computer monitors don't really need to produce a severely dark black level. It's more important that they produce enough light to combat ambient competition in a variety of situations—and the TD2340 does just that. We tested a black level of 0.304 cd/m2 and a peak brightness of 273 cd/m2 , which gives it a contrast ratio of about 900:1. Not a bad result at all.
RGB Balance refers to the mix of red, green, and blue in a display's grayscale. Ideally, the display will balance red, green, and blue evenly when producing dark gray, mid gray, or full white, resulting in the correct shades across the entire intensity spectrum. The TD2340 does that quite well—each step of its grayscale is balanced, though subtle improvement is possible.
Meet the tester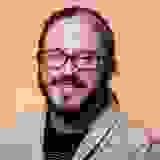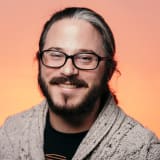 Lee Neikirk
Editor
@Koanshark
Lee has been Reviewed's point person for most television and home theater products since 2012. Lee received Level II certification in TV calibration from the Imaging Science Foundation in 2013. As Editor of the Home Theater vertical, Lee oversees reviews of TVs, monitors, soundbars, and Bluetooth speakers. He also reviews headphones, and has a background in music performance.
Checking our work.
We use standardized and scientific testing methods to scrutinize every product and provide you with objectively accurate results. If you've found different results in your own research, email us and we'll compare notes. If it looks substantial, we'll gladly re-test a product to try and reproduce these results. After all, peer reviews are a critical part of any scientific process.
Shoot us an email