Computer Monitors
ViewSonic's 4K Monitor Could Outsell 4K TVs
ViewSonic's 4K monitor boasts a wider spread of immediate utility than 4K TVs.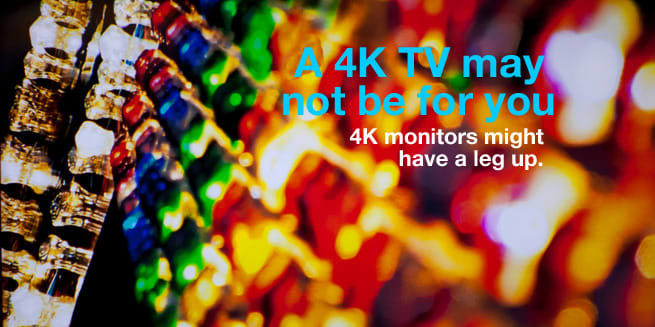 Credit:
Tonight at Digital Experience, I got to talk with ViewSonic's Erik Willey about the company's new 4K monitor. In all its pixel-less majesty, a prototype on display previewed a variety of striking, ultra high definition wallpapers. Sure, after the day's massive parade of 4K TVs, this monitor didn't exactly floor us, but there are some noteworthy advantages to owning a 4K monitor as opposed to a 4K TV.
The real draw of a 4K monitor has everything to do with computer integration. Currently, 4K content is not distributed by major providers, but with enough early adopters of 4K-capable cameras and camcorders, it will be eventually, and growth in these fields should move more swiftly than the slow-moving, big-budget media industry.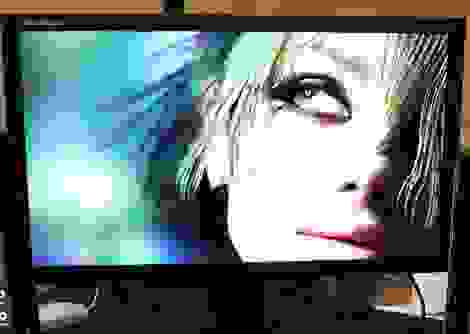 To clarify further, since 4K-touting individuals will likely be the first to begin offloading pictures and videos on the internet, the internet will therefore become the first portal to amateur 4K footage, and suddenly you'll be one happy camper with your 4K computer monitor. Cable providers will come later (think about it, they're just getting around to broadcasting in 1080p). Internet "savvy" devices like 4K monitors or Panasonic's 4K tablet provide opportunities in content playback that TVs don't.
A 4K monitor will also be big for computer games. Whereas cable providers and slow-moving content companies like Netflix take longer to warm up to new resolutions, the video game industry has been using Full HD (and higher) resolutions for a number of years; in turn, graphics card manufacturers such as Nvidia and ATI will likely be pressed to flesh products to allow for, say, a 4K-capable version of The Elder Scrolls VI.
The final advantage, and perhaps the least speculative one at this point in time, is that a product like 4K monitor is much cheaper than the average 4K television. At the end of the day, consumers should consider sparing their wallets a staggering blow and purchasing a 4K monitor. Whether ViewSonic offers the best choice is yet to be determined.