Reviewed
8 BB-8 gadgets to tide you over until Episode 8
Don't wait for BB-8! These 8 gadgets can fill the droid void while you wait for The Last Jedi.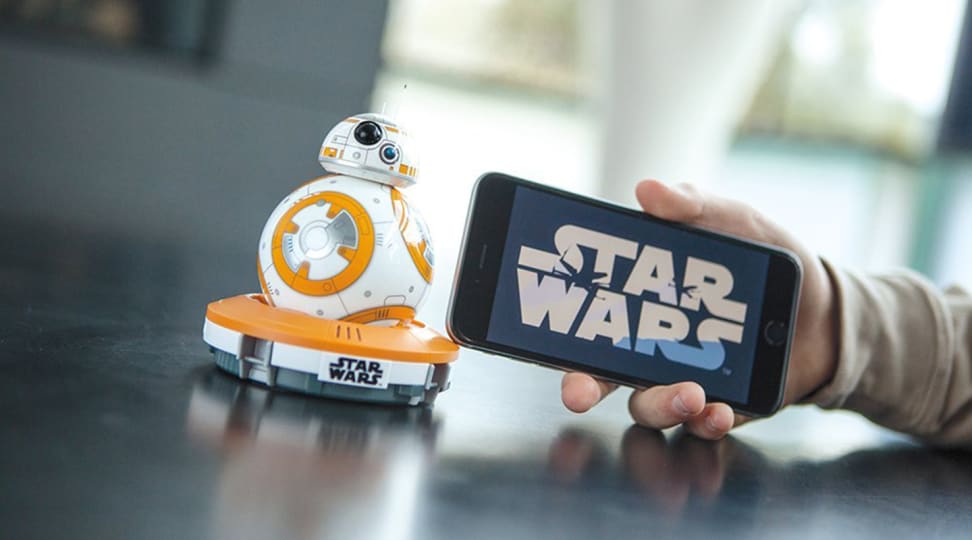 Credit: Sphero
BB-8 rolled his way into the hearts of millions when Force Awakens premiered in 2015, and with Episode 8 trailers trickling in we're all looking forward to his undoubtedly comic relief in The Last Jedi. If you can't wait until December to get more of this rotund little droid in your life, we've got eight great deals on BB-8 you can take advantage of now!
1. Sphero Star Wars BB-8 Droid
Who doesn't want their own BB-8? Sphero's Star Wars BB-8 Droid is the real deal. He can roll around, throw shade, act excited and even run away when he gets scared—all from a smartphone app you control. The best part? He'll watch Force Awakens with you. He follows along and reacts to different scenes, making for a delightful movie-watching experience. Right now, he's 9% off on Amazon.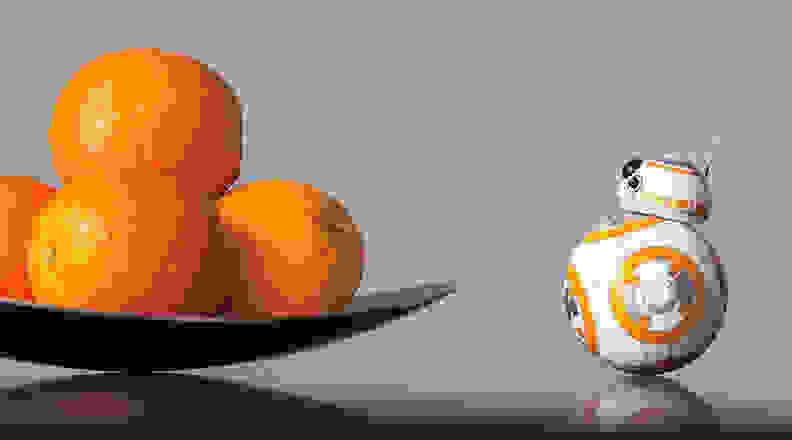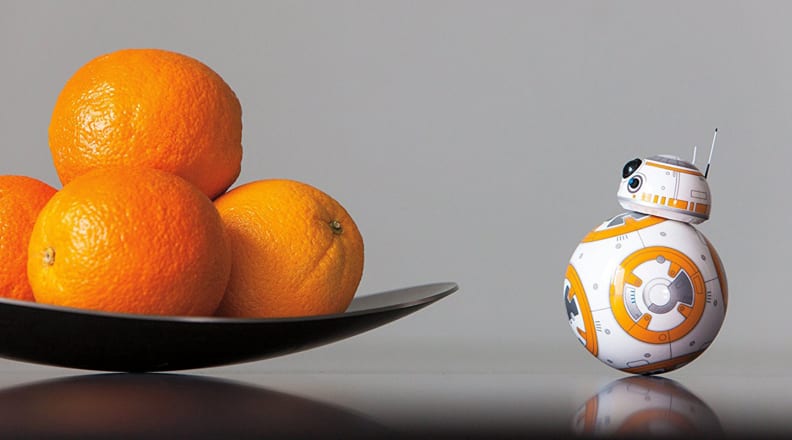 ---
2. BB-8 USB Car Charger
Heading out for a drive? Don't go alone. You can have your own droid companion for the ride for just $21.99 through May 6. Normally it costs $39.99, or 60 portions, to enjoy this little BB-8, who fits right in a cupholder, charges two devices at a time, and more importantly, actually moves his head about and beeps to keep you company.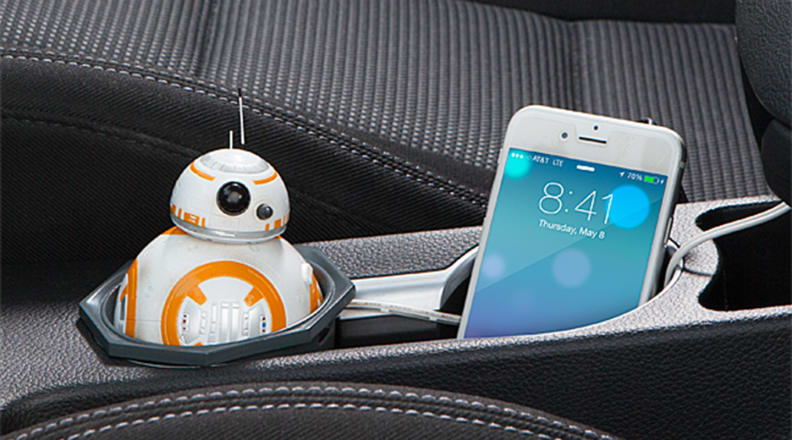 ---
3. BB-8 Desk Lamp
This little droid is perfect for your home office or to let your coworkers know you're on the right side of the fight in good versus evil. He's actually made of metal (aluminum) and he stands at an adorable 8 1/2 inches tall. Want to turn his lights on? Just bop him on the head! He's got three light settings, a dimming function, and powers up with USB. Right now, and until Saturday, May 6, he's 35% off his original $49.99 price.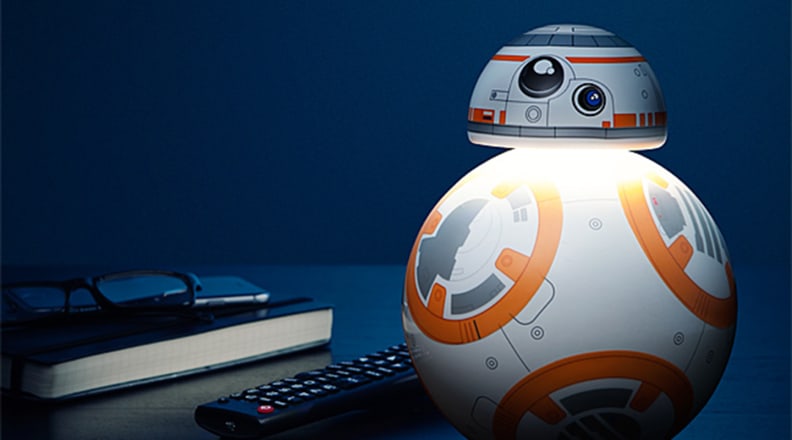 ---
4. BB-8 Mini Fridge
Not enough room in the communal fridge at work? Just too busy (lazy) to get up and grab a drink while you're working or gaming? BB-8 can help. We promise this mini fridge from ThinkGeek is not just a GONK in disguise. But the officially licensed fridge can keep up to a six-pack of 12-ounce cans cool, and it's small enough that it fits perfectly on a desktop without taking up too much space. At 38% off through May 6, this is a cool addition to your Star Wars paraphernalia.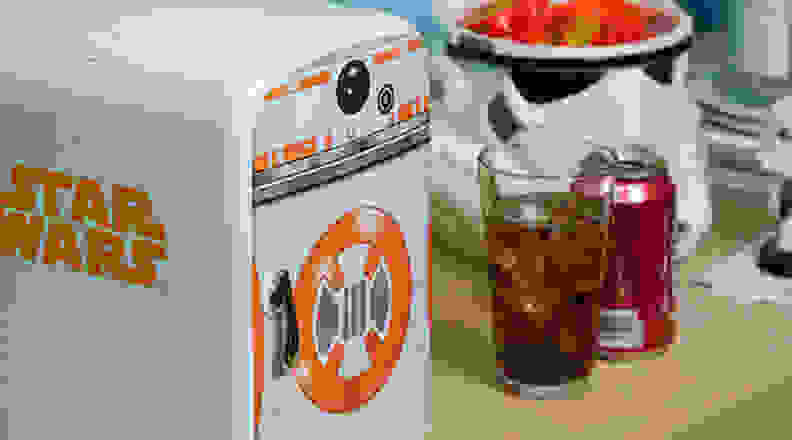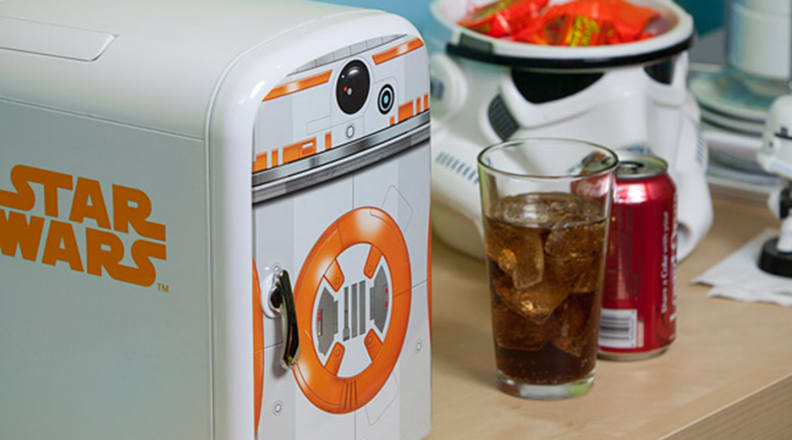 ---
5. BB-8 Heat Change Mug
Want to make a splash at the office? This BB-8 mug is sure to attract lots of attention. When you fill him up, the control panel lights up—it's a tiny feature, but fun nonetheless. Plus, BB's head is the lid, so you can top you coffee and make it back to your desk without spilling burning coffee on your hands and keep it warmer longer! BB-8 is always looking out for you, but tils sale only lasts until May 6.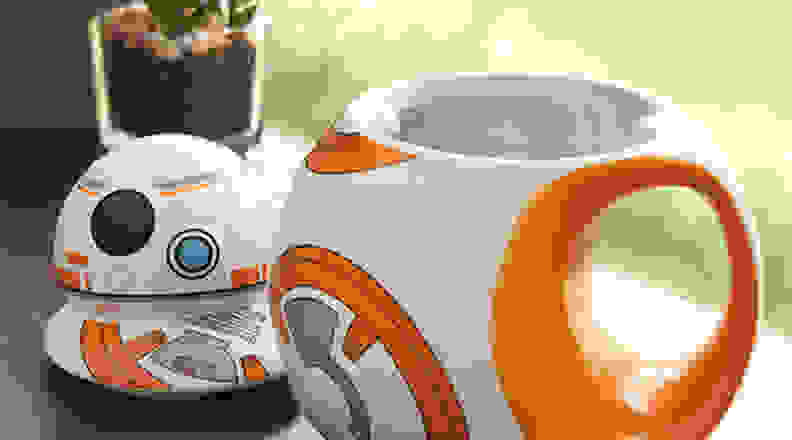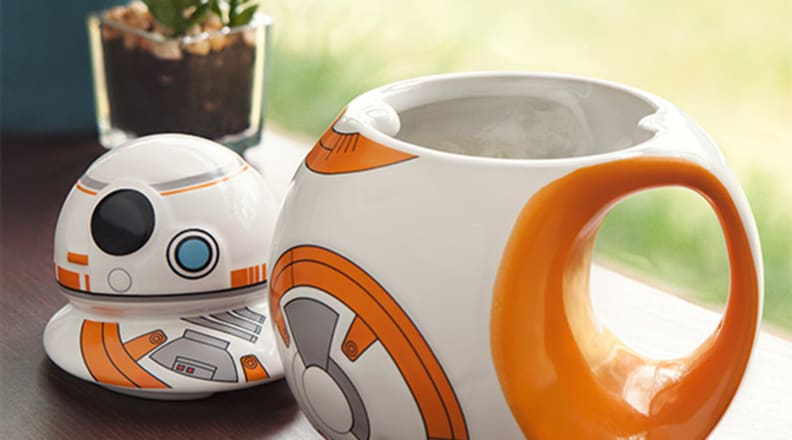 ---
6. BB-8 Waffle Maker
What goes best with a refreshing glass of blue milk? Why, a waffle shaped like your favorite droid! Part of a delicious breakfast, a BB-8 waffle is the perfect way to fuel up for a Star Wars movie marathon. This waffle maker from ThinkGeek is 55% off, so you can have nerdy breakfast whenever you want for just $17.99 through May 6. What's not to love?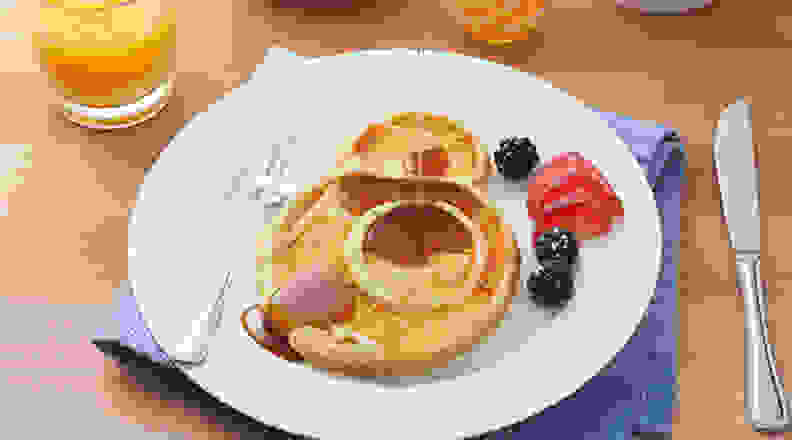 ---
7. BB-8 Watch
Watches are more fashion than function these days, so why not wear one that shows your loyalty to the Rebel Force? Nixon's BB-8 Time Teller Watch, 20% off on ThinkGeek through May 6, features a faceplate designed in BB-8's likeness with a more sophisticated sensibility, making it a great way to keep your look professional without dampening your nerdy spirits.
---
8. Life-Size BB-8 Plush
OK, so this one really isn't a gadget, but how could you not want a huggable BB-8 of your very own? This big guy is 2 feet tall, making him a perfect snuggle buddy for a Star Wars viewing party. He's 30% off at ThinkGeek until Saturday, May 6, making it a great time to adopt an extra lovable droid into your family.