Reviewed
Fisher Price Code-a-Pillar Teaches Toddlers Coding Basics
An adorable toy to teach kids the basics of logic? Sign us up!
Credit: Reviewed.com / Kyle Looney
Fisher-Price is looking to break back into the pre-school learning segment this year, beginning with the new Think & Learn Code-a-Pillar. It's a small, plastic caterpillar designed to teach children the linear thought, sequencing, and critical thinking that's the basis of computer programming.
Each segment of the toy serves as a command that makes the caterpillar do something—turn right, go straight, play music. The objective is to arrange the segments in an order that makes the toy complete a task.
Once started, the caterpillar reads each segment, lights up, plays a sound, and then goes through the instructions segment-by-segment, each lighting up as it completes the task and moves on to the next one. It can run a program of about 15 segments at a time, and the company insists there is no "wrong way" to play with it.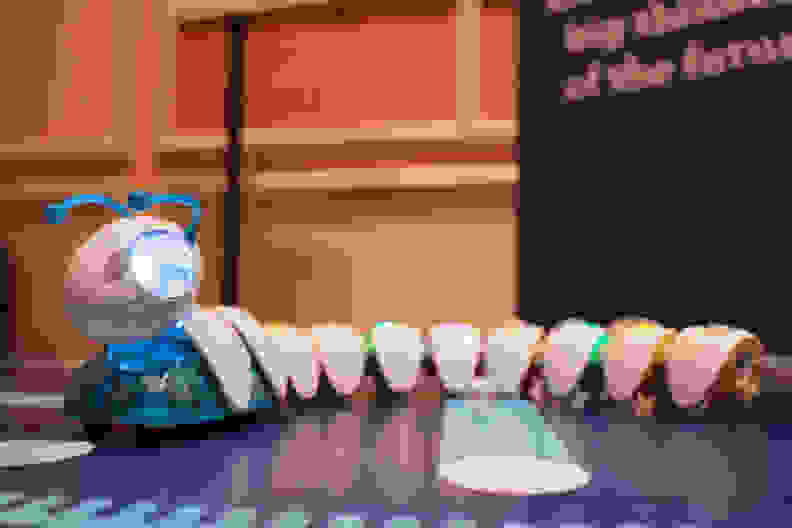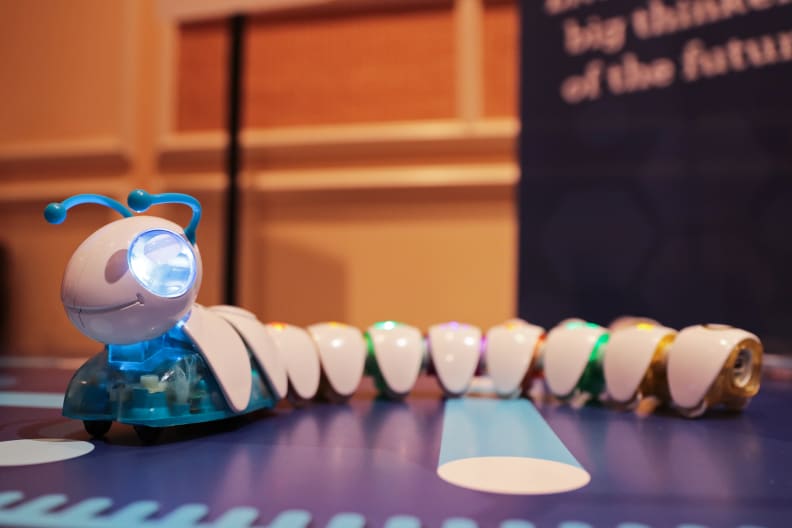 There's also a sensor in the nose, so if your coding skills aren't up to snuff and your Code-a-Pillar hits a wall, it'll stop running its program and notify you with lights and noises. If you pet it, it also reacts with sound. The toy comes with a pair of target discs to give kids starting and ending points for their programs.
The initial toy will come with the head and eight segments, three "straights," two "left turns," two "right turns" and a music segment. There are also three expansion packs containing three segments each: the basic moves; a "master moves" pack with additional turns and a segment that will force the toy to repeat a segment up to five times; and a "silly sounds and lights" pack that will include a segment in which the caterpillar takes a nap.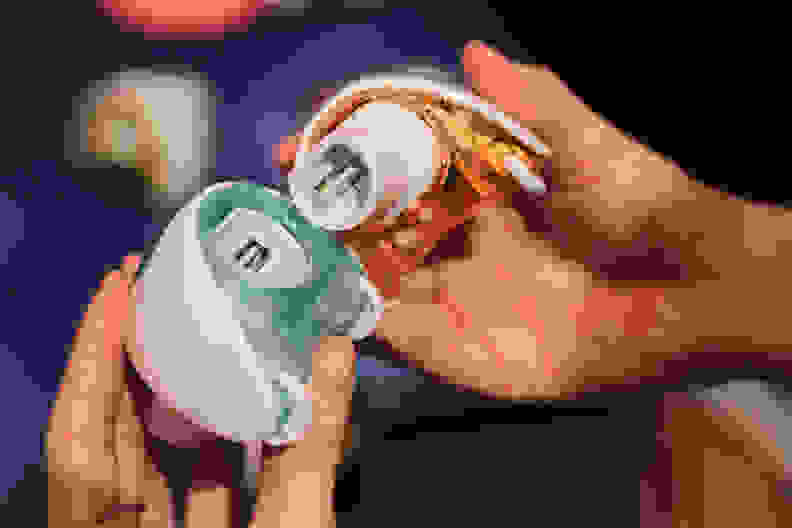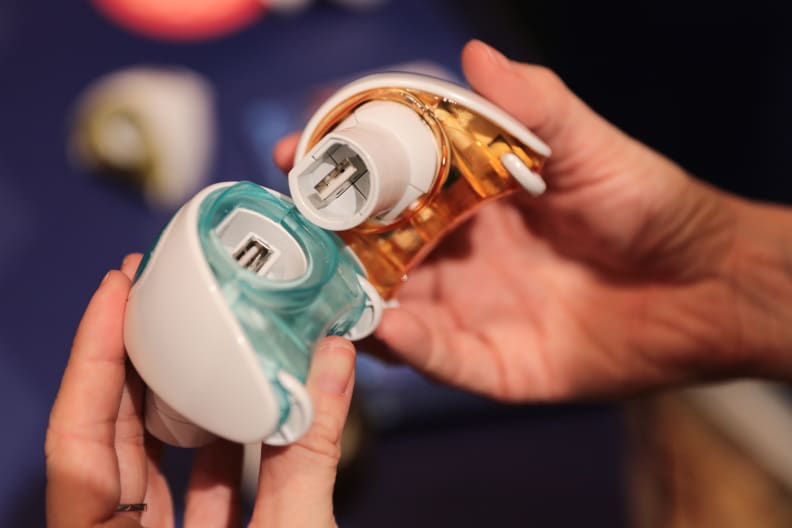 According to Fisher Price, the new toy is designed for pre-school aged children. It's "character-forward" look is designed to engage kids, and the toy itself is very hands-on, encouraging active play—a major focus of pre-school learning.
There are also plans for a free, kid-directed app that will include counting and pattern games, as well as provide some ideas and tips for parents.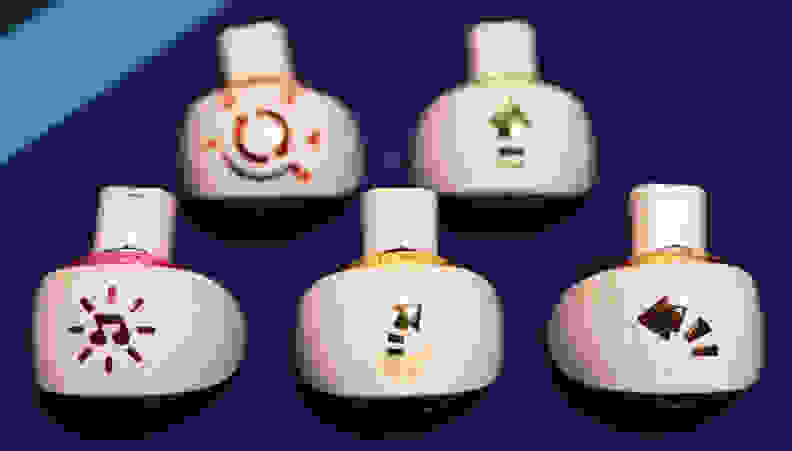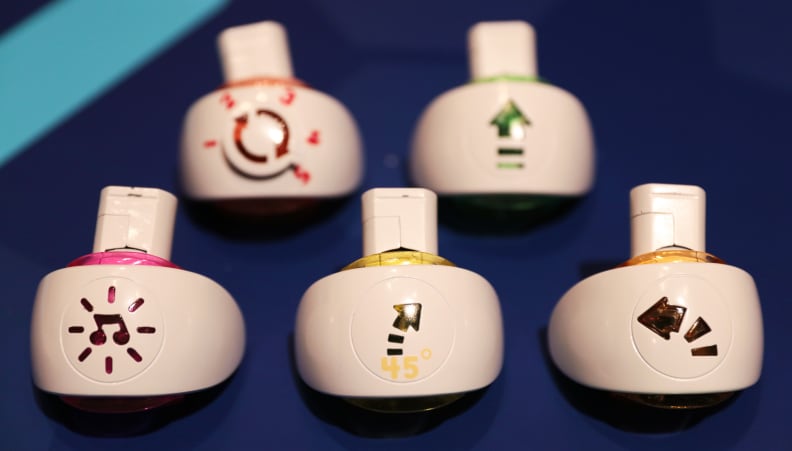 The toy, which will launch in June, is part of a new, larger "Think & Learn" segment of the company's business, aimed at the 3- to 5-year-old demographic. It will run on four AA batteries and sell for $49.99, with each three-segment expansion pack running about $15.
Related Video