Reviewed
Cisco CEO John Chambers Gives Keynote at CES
The Internet of Everything is the future according to the networking giant.

Credit:
The Internet of Everything: it's a concept that John Chambers, CEO of Cisco, says is going to connect and change everyone and everything. Considering that Cisco has built its business on networking, Chambers' lauding of the connected future makes perfect sense. During his keynote address at CES 2014 on Tuesday evening in Las Vegas, he gave plenty of examples to back up his theory.
CES 2014 has thus far been rife with companies and products leaning hard on the idea of adding smart objects to every possible corner of their lives, and this, too, is the running theme behind the Internet of Everything (IoE). Chambers believes that the addition of smart technology and connectivity to everyday items and systems will change the world as we know it.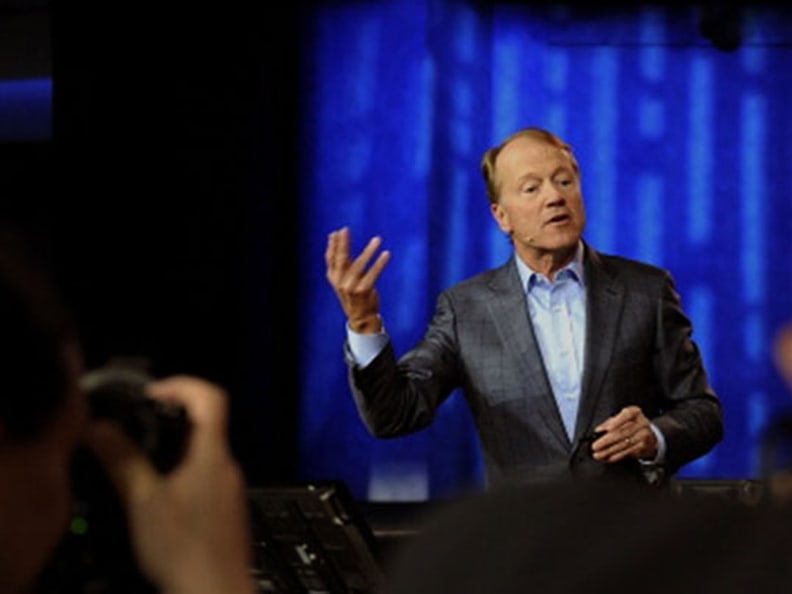 The IoE concept has been discussed by Chambers and others at Cisco plenty in the past, but last night Chambers took the concept even further by emphasizing how the system will impact cities and countries specifically. The addition of IoE to their operation, he stresses, will change them in ways we cannot imagine. "It'll be bigger than anything ever done in high tech," he said, going on to say that Cisco and their technology will play a defining role in this upcoming change.
Part of the keynote involved the announcement of expanded cloud support for the company's video content and solution service: Videoscape Unity.
It's easy to be jaded or cynical about a keynote address. After all, it's pretty much a guarantee that major CEOs giving these types of speeches will emphasize the eye-popping technology and major advances their own company is spearheading. Fortunately Chambers is a talented public speaker. His address was enjoyable and, for a keynote speech, downright informative.
Attendees at Chambers' CEO keynote address last night likely walked away having enjoyed themselves, and maybe even having absorbed a bit of new information about what to expect from the company in 2014. That's actually more than we tend to expect from a keynote address. Well done, Chambers. For an hour last night, we were all ears.