Reviewed
Never lose your wallet again with this popular $24 Bluetooth tracker
Can't find your wallet? The Tile Slim Bluetooth tracker will save you from losing your mind too, and it's on sale.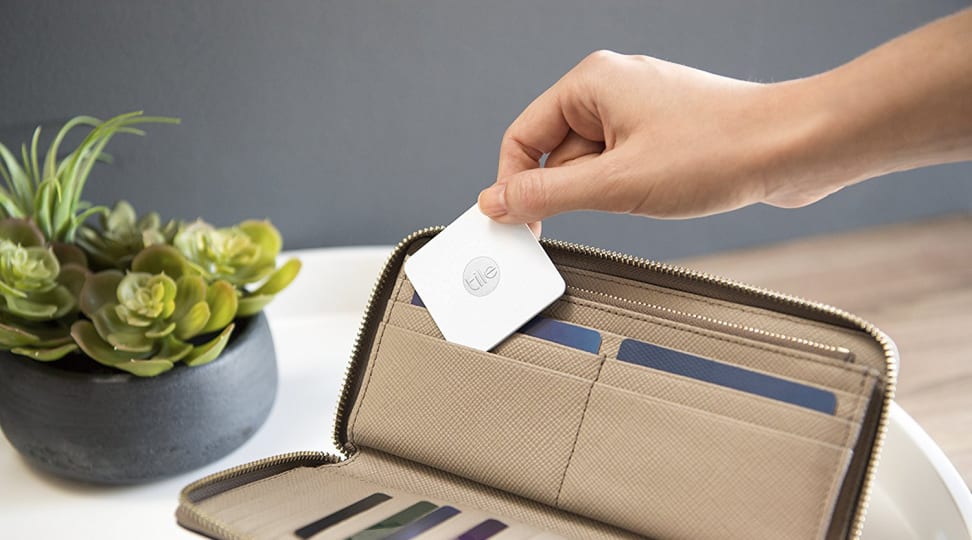 Credit: Tile
Whether you're at the beach or camping in the woods or strolling through the park, the last thing you want is to lose track of your belongings. Not only would a lost wallet mean having to pass on the ice cream truck, but the hassle of cancelling and replacing all your cards and IDs can really put a damper on your summer fun. So, why not stay one step ahead and slip some added security into your wallet?
Tile, one of the biggest names in personal tracking devices, is considered the best for consumers, and it's a staff favorite over here. The Tile Slim, which can attach to virtually any item or fit in any pocket, is especially useful for your wallet or purse, and Amazon knocked 20% off the $30 price tag of one Tile Slim. You can remove the fear of losing your IDs and credit cards for just $23.99. If you want more than one, Tile typically sells a 4-pack for $100, so you can save $4 if you order four individual tiles from Amazon.
As thick as two credit cards, the Tile Slim can be slipped into your wallet and never thought about again—until you need it. Misplace your wallet? Use the app to activate the Tile's alarm. It'll beep if you're within Bluetooth range. Can't head it? The app can also show you the location of the Tile the last time the two connected. And, if you have your wallet but can't find your phone, the tracker can ping your phone too (even if it's on silent!).