Reviewed
Our favorite instant camera is at its lowest price this year
Embrace your inner photographer with a great deal on Fujifilm's best instant camera.
Credit: Fujifilm
There's something charming about the ability to take a photo and immediately have an actual photograph instead of a file on a screen. We've got a few go-to instant cameras we absolutely love, and Fujifilm's Instax series is crowding the winner's circle.
Our favorite, the Fujifilm Instax Mini 90 Neo Classic, usually costs $130-$150. Right now, however, you can pick up the brown edition for $119 from B&H, and they'll even throw in a free pack of instant film (10 exposures for $10). If you live and die by Amazon, you can still get the camera for the same sale price, but the cost of film will be extra.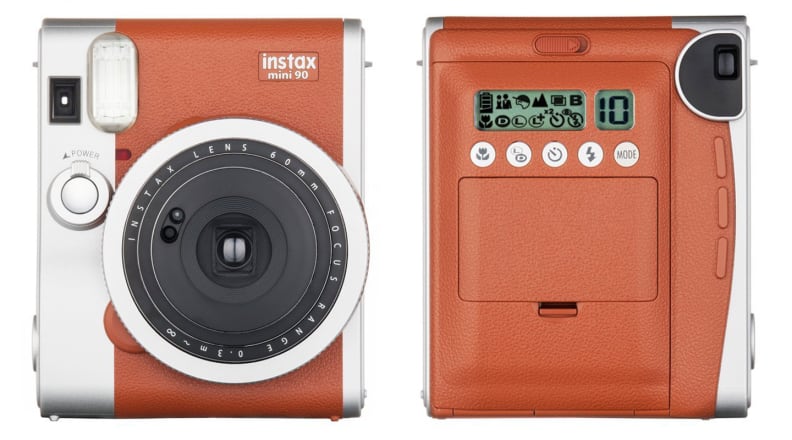 What makes this camera great:
• Vintage styling that hearkens back to the days film was king • Automatic shutter and flash adjustments for the best possible picture • Kids mode: Not for kids to use but to catch the quick little buggers with a faster shutter speed (also great for unruly pets) • Double exposure mode: Press the button twice, get two pictures on the same film sheet • Bulb mode: Leave the shutter open for up to 10 seconds for fun with long exposure • Macro mode: Get up to a foot away from your subject without losing clarity
In 2017, instant photography is arguably a bit of a novelty. If you're just testing the waters, you might prefer a more affordable option than the 90. The Fujifilm Instax Mini 8, our choice for the best value, is only $50. It's lightweight, great for photographers of any age, and comes in a range of colors bright colors.
Prices are accurate at the time this article was published, but may change over time.